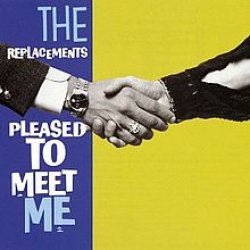 scooby22
---
North Lima, Ohio (via Salem, Ohio)
MEMBER SINCE February 01, 2015
Favorites
SPORTS MOMENT: 2015 OSU CFP 'ship
COLLEGE FOOTBALL PLAYER: Archie Griffin
COLLEGE BASKETBALL PLAYER: Dale Blaney
NBA TEAM: Cavs
MLB TEAM: Indians
Recent Activity
The Mats rule ... don't @ me ...
same here TNB ... my 15 year old had 10 of his cross country buddies for a sleep over about three weeks ago and they were jamming to him playing the intro to this song (and imitating the horns vocally). pretty cool that a bunch kids all knew the song and love it ... my son has been playing for about 6 months and plays almost all "classic rock" like chicago ... pink floyd, led zepplin, CCR, hendrix ... very proud papa!
hate is a strong word ... i love most types of music ... that said, i never could get into:
rush - genesis - dmb - any type of jazz - "new" country - gnr - "thrash" metal - and i never cared for the pan flute, so zamfir is right out!
THEMS FIGHTIN' WORDS GB AND LBG! ...
to borrow a tag line from my runner-up (Gus Johnson) ... "PK ... ALL DAY!"
even with the understood sarcasm ...
googled "midget cheesecake" ... was expecting a lot of baker mayfield articles .. decided to post this instead! gotta love the browns ... never a dull moment!
seems they have perfected this ... i'm certain i'm over the weight limit though!
on a weekly investment conference call (probably 75 or so people) and someone takes their phone into the bathroom with them to listen .. only it's on speaker. naturally, they did not mute the participants and you could hear EVERYthing! management vowed a company-wide investigation ... but i never did hear if they caught the "culprit". and then there are the "reply all" email mistakes that i am sure are too many to count!
the GOAT vm greeting and then the original ... both excellent!
under-rated show imo ... very deep. "baptize that f*&cking pistol!"
themes from a couple of HBO shows:
Joe Strummer and the Mescaleros ... "Johnny Appleseed" from John from Cincinnati
The Black Keys ... "I'll Be Your Man" ... from Hung saw jason isbell and the 400 unit last year it pittsburgh ... they were incredible ... even the wife liked it and she hates my music!
logged in to upvote this ...
all tied for last place ... nuts are worthless unless covered in chocolate or ice cream ... or both
The collapsable rims in this era have way more give than the rock solid rims I grew up playing on. we got our first collapsable rims my junior year in high school and the "shooter's touch" instantly improved FG and FT %. IMO Rick Barry and Calvin Murphy we're better free throw shooters than the best around today.
You can't say GD on the air!
i use the punchline from this joke in "training day" on a daily basis ... " ... the F#*K is your problem?!?!?!" ...
good use of capital sparty ... not
have not seen this one on the list (probably cuz it's not on very often) but vision quest is on the mount rushmore of sports movies imo ...
"it ain't the six minutes ... its what HAPPENS in that six minutes!"
logged in to upvote this ...