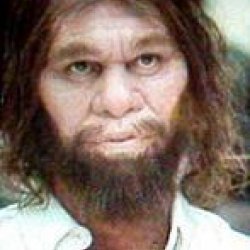 schwab
---
MEMBER SINCE February 23, 2015
Favorites
NFL TEAM: Cleveland Browns
NHL TEAM: Columbus Blue Jackets
NBA TEAM: Los Angeles Lakers
MLB TEAM: Cincinnati Reds
SOCCER TEAM: USA
Recent Activity
Agreed, Zach is very good at his new job
I'm right there with you crossing my fingers.... I can be told by 100 insiders that he is sticking with LSU, but if Elias Ricks takes his visit to Columbus, one never knows
Son of a gun, I thought I was following along fairly closely. You just blew my mind!
Jack Nickolas may very well be that man's name lol, but it's not who you are thinking of....
Jack Miller's family is from Arizona, and came across the Buckeyes due to how many times the Buckeyes have played out there in the past several years. His dad is a huge Buckeyes fan, and was involved with our bowl games, but I cannot comment on his golfing skills, if this was indeed your intention. Different dudes lol.
You mean online ring, right? If so, let him have it.
https://www.elevenwarriors.com/forum/ohio-state-recruiting/2019/09/106464/good-afternoon-eleven-warriors-i-am-mick-walker-your-newest-recruiting-intern
God Bless you Coach Fickell!! Go win 10 games, you'll be just fine
Actually that was said by backup QB Austin Kendall, who is now at West Virginia.
You are one movie-watching away from agreeing with him lol, Alvin Mack Jr. makes one helluva RG
It didn't stop anyone else from doing it though!
At what point do we tell Bob that we are already at 3/1 offense/defense commits for next year, 2021? Seems like one we might want to sit on for as long as we can, to help the poor guy get through signing day 2020. Just trying to think ahead for a friend of mine. So much offense!
menace2societypodcast.com
Virginia vs Indiana would be one helluva bowl game that I wouldn't watch
EDIT: Unless Gee Scott Jr. was playing in it.
I was a valet at the Blackwell hotel back then, and at about 10:55 one night I was bringing the stand back inside for the night, as I was off work at 11. A car pulls up to the stoplight there, and I was like please just drive on past.... it didn't, it pulled in, I was pissed, and went over to the drivers door, and out steps Thad Matta lol. Not sure if that was the exact same day or not, but Barb wasn't even in town to go house shopping yet, so it could have been that specific day. At any rate, chatted him up for a minute, and I remember him saying he knows he has to beat TTUN to be able to stick around. Did he ever! Such a great guy.
Say that again? My hearing is bad sir lol
It is now allowed that teams can have 10 assistant coaches, in addition to the head coach.
So that is the same Kenton from the Western Buckeye League? I was here to ask that specific question. I don't go to many home games for my school, but I watched Maty Mauk throw 8 TD's in the 1st half against my alma mater, and even though everyone knew it was coming, it wasn't stopped. Impressive showing by Kenton if so, not many D1 kids there
He thinks we all suck! Or don't appreciate his long-style never get to the point posts.
Comment removed for violating the site's commenting policy.
https://www.youtube.com/watch?v=g2wJmGJNkLU
Lol of course not... I just remember seeing him in the Wendy's between the towers, he was 360 on a light day, didn't know what he was listed at
Anyone have the measurables for Matt Zahn from back in the day? I would have said he was more than 360, but I could be wrong.
EDIT: I should have done this first, here is his profile. 6'7 360
https://247sports.com/player/matt-zahn-74380/
Answered my own question, I think this was Georgia Tech, makes more sense
Did Royer's recruitment seriously take off with an offer from Georgia State?