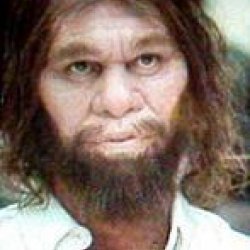 schwab
---
MEMBER SINCE February 23, 2015
Favorites
NFL TEAM: Cleveland Browns
NHL TEAM: Columbus Blue Jackets
NBA TEAM: Los Angeles Lakers
MLB TEAM: Cincinnati Reds
SOCCER TEAM: USA
Recent Activity
Actually that was said by backup QB Austin Kendall, who is now at West Virginia.
You are one movie-watching away from agreeing with him lol, Alvin Mack Jr. makes one helluva RG
It didn't stop anyone else from doing it though!
At what point do we tell Bob that we are already at 3/1 offense/defense commits for next year, 2021? Seems like one we might want to sit on for as long as we can, to help the poor guy get through signing day 2020. Just trying to think ahead for a friend of mine. So much offense!
menace2societypodcast.com
Virginia vs Indiana would be one helluva bowl game that I wouldn't watch
EDIT: Unless Gee Scott Jr. was playing in it.
I was a valet at the Blackwell hotel back then, and at about 10:55 one night I was bringing the stand back inside for the night, as I was off work at 11. A car pulls up to the stoplight there, and I was like please just drive on past.... it didn't, it pulled in, I was pissed, and went over to the drivers door, and out steps Thad Matta lol. Not sure if that was the exact same day or not, but Barb wasn't even in town to go house shopping yet, so it could have been that specific day. At any rate, chatted him up for a minute, and I remember him saying he knows he has to beat TTUN to be able to stick around. Did he ever! Such a great guy.
Say that again? My hearing is bad sir lol
It is now allowed that teams can have 10 assistant coaches, in addition to the head coach.
So that is the same Kenton from the Western Buckeye League? I was here to ask that specific question. I don't go to many home games for my school, but I watched Maty Mauk throw 8 TD's in the 1st half against my alma mater, and even though everyone knew it was coming, it wasn't stopped. Impressive showing by Kenton if so, not many D1 kids there
He thinks we all suck! Or don't appreciate his long-style never get to the point posts.
Comment removed for violating the site's commenting policy.
https://www.youtube.com/watch?v=g2wJmGJNkLU
Lol of course not... I just remember seeing him in the Wendy's between the towers, he was 360 on a light day, didn't know what he was listed at
Anyone have the measurables for Matt Zahn from back in the day? I would have said he was more than 360, but I could be wrong.
EDIT: I should have done this first, here is his profile. 6'7 360
https://247sports.com/player/matt-zahn-74380/
Answered my own question, I think this was Georgia Tech, makes more sense
Did Royer's recruitment seriously take off with an offer from Georgia State?
I am on board with you Spooner, I would hate to have to blame it on you if it doesn't pan out that way haha... just kidding of course, thank you for bring the goods all the time where we can all read it here in one spot. I think Paris knows he would be a fool to not ink it with the Buckeyes... good vibes all around for that to happen, he is such an important piece of this puzzle Day is solving
Don't tell Brian Hartline that! lol... I see his point... recruiting is a dirty business... he is just selling Ohio State and it is working like it should
I could get on board with that! I especially like the Milton pick at RB since he is on campus now, and most of these picks are not just a pipe dream... Fleming got the fire lit again today, and we just need Paris to stop flirting
It said "Aye coaches from Ut and MSU hmu"
Arizona's now HC Sumlin was an assistant at Oklahoma when Murray played there.
DeMarco Murray played at Oklahoma
They can act all they want about not losing 16 of the last 18 games, but at some point my windshield just straight up stopped losing when it met the bugs. I just use my wipers and the wiper fluid, and it's like it never even mattered.