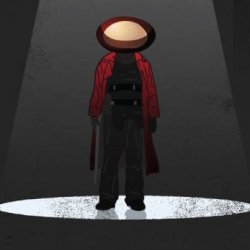 Schizo
---
MEMBER SINCE August 30, 2015
Recent Activity
my dream watch, a Rolex
Out of curiosity, which one?
I try not to think about him.
Not off-topic. It's an Ohio State site.
Joe Burrow beat Clemson and finally ended the BasketBuck losing streak curse.
Guess the poster was right / a very good guesser.
https://www.elevenwarriors.com/forum/ohio-state-basketball/2020/01/111466/washington-and-muhammed-out-against-nebraska#comments
"PASSING GAME COORDINATOR AND QB COACH"
He wasn't a Co-OC.
Coaching staff numbers are capped. OSU had two open slots (as of now) and filled the offensive slot. They only have the defensive slot left.
Also, Yurcich was never co-OC. He was the QB coach and Passing Gaming Coordinator. Wilson was/is the OC and Day is the play-caller.
2015 against MSU
I'm still not over it... That one killed me.
I'd prefer another week of Buckeye football before having to find out if this team can beat Clemson.
What's the statute of limitations on something like this?
New SpaceJam - Aliens abduct a member of an NCAA football team and then the team goes to get him back in time for the game.
FYI - here's the Sunday link: https://pca.st/z2vxxpef
They get bumped whenever 97.1 is doing pre-game or radio coverage for a game.
I heard a rumor that it was actually Rutgers that ratted on Chase Young.
Spoiler: I'm going to hear the same rumor for PSU, TTUN, the Big10 West Champion, and every other team on the schedule.
The Tressel Special...

Also, what I'm going to order the next time I'm at Perkins.
http://howmanydayssincemichiganhasbeatenohiostate.com/
Many more days of obsession to come, my friend.
I miss seeing OSU kick/punt returners take it to the house.
Candy Corn is an abomination.
A basketball team with legit PGs. Still can't wrap my mind around it.