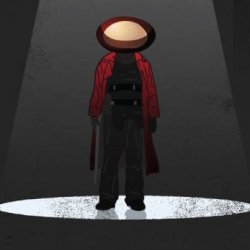 Schizo
---
MEMBER SINCE August 30, 2015
Recent Activity
This should be an 11W piece with video/gifs.
I'm happy to hype Wisconsin until OSU (knock on wood) beats them and then hype them again after the game. Same for Iowa. Hype the west champions all the way to Indy.
They had to fill a spot since the TCU game changed form home and home to a neutral site.
Agreed. Urban's playcalling segments are amazing.
33 on the B&L show was saying how the former TTUN coaches have discussed how TTUN recruited and they outsource a lot of it and let each coach do his own thing. No centralized process, etc. Explains a lot.
Per Jason, It's only for big games this year. I'm guessing mayyyybbeee Nebraska but otherwise Sparty or Wisconsin?
Ryan Day's rhythmic playcalling is going to destroy these TTUN safeties.
Ryan Day lost the Battle but he may end up winning the war.
Jason gonna get his Arby's
Hopefully, they go to SoS. Leave Clemson out.
If tOSU continues to play up to its potential it's going to be ugly for the Big Ten.
Trap games are where the team faces a weaker opponent the week before facing a strong team or exicting game, etc.
Neither Cinci nor Indiana are trap games... Miami could have been a trap game if Nebraska was performing at pre-season hype lives. Even Rutgers could be a trap game or a letdown, look ahead sandwich.
Putting this at the top so you'll see it - https://pca.st/daveramsey
I'm not/haven't been in your situation but Dave Ramsey's advice and approach are tailor-made for you. Get on a written budget, sacrifice to pay off your debt as quickly as possible, and then start building up your savings and investments.
After this then there are tons of recommendations that the community can make for you about how/where to invest etc.
Yeah. I originally thought it was a someone forgot to post thing but 2-weeks in a row is not a good sign. RIP
If we're bracketing outcome then, talent-wise, that 2015 team is probably the best.
They are, as always, the quintessential trust fund team that was born on third and thinks they hit a triple, but actually they're playing football and there are no bases and the field is completely different and also the ball you're supposed to use is much larger and more oblong (which could account for the fumbles).
I mean... they are a baseball school now.
Didn't realize that. That's fantastic.
Hope not... Iowa... Purdue... ???
1) Where was the "Prognosticating: Cincinnati" post?
2) Why was it "Jim Tressell's Favorite Moment" and not his "LEAST Favorite Moment"?
Keep up the great work!
33 is doing the color commentary.