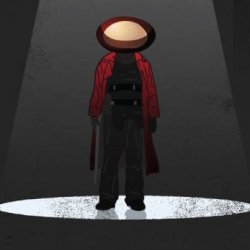 Schizo
---
MEMBER SINCE August 30, 2015
Recent Activity
I need to add this to my workout routines.
Think that's what he said on the Dubcast
Saturday @ 2PM on ESPN
https://www.thetournament.com/2019-tbt-schedule
I hope that doesn't happen. We would need yet another new coach
Any idea on the average receiver recruiting class size? The past few years it looks like OSU usually has ~3.
I'm really concerned where that hammer ends up landing.
That's good to hear, but everyone from a warm part of the country "loves being in the cold" until it's time to walk to class in the snow at 7:30 a.m. in -10 degree wind chill. I had Georgia blood in me, I know how it goes – It gets old really quick.

Regardless, I'm happy he's ready to play in the cold. I know everyone uses Ohio's climate against the Buckeyes on the recruiting trail, but that's always confused me because there seems like one really simple rebuttal to that: "Oh, so you don't plan on playing in the NFL, where half the games are played outside in cold weather?"
It's morning and it already feels miserable. Bring on the cold.
If y'all wanna see Jim Harbaugh get drilled by a high-speed plastic ball off of a small child's bat, you're gonna wanna click "play."
They should make this an annual charity event.
Trying to decide if this is a jersey foul or justified steps to show everyone that you're not associated with scUM.
https://www.goodreads.com/series/92521-the-last-policeman
Anything but 90 degrees and 80% humidity.
You should hear Josh Perry/his mom
I'll also take the fall weather
FYI - It's not up on iTunes/podcast feeds yet
I think you can triangulate something close to the truth based on ZS's comments and Cardale's comments. I still have a delay of game PTSD
Not a Saints fan, but take it to the grave.
FYI -
The 5/1 version was uploaded to SoundCloud (https://soundcloud.com/97-1-the-fan/sets/the-eleven-warriors-radio-hour)
Shelly won't want to live in South Bend
Yep, that happened last week. This week there was a new show (https://twitter.com/11WRadioHour) but the old episode still got uploaded.
This is all fine and good until Nick Saban hands in a list with 85 players listed as "possible."
Lets be honest, it'll be Harbaugh.
Wait... so what if we do want a 2 hour GOT Dubcast?