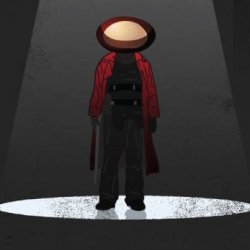 Schizo
---
MEMBER SINCE August 30, 2015
Recent Activity
Not a Saints fan, but take it to the grave.
FYI -
The 5/1 version was uploaded to SoundCloud (https://soundcloud.com/97-1-the-fan/sets/the-eleven-warriors-radio-hour)
Shelly won't want to live in South Bend
Yep, that happened last week. This week there was a new show (https://twitter.com/11WRadioHour) but the old episode still got uploaded.
This is all fine and good until Nick Saban hands in a list with 85 players listed as "possible."
Lets be honest, it'll be Harbaugh.
Wait... so what if we do want a 2 hour GOT Dubcast?
You're going to have a long month ahead of you.
Starting to think the Skull Sessions purposely aren't mentioning the jackets in case they jinx it.
Great weekend - Buckeye football, Jackets up 2-0 in the series, and GOT
I'd love some of the recovery equipment and personal training staff.
Can we have 11w assign someone to write a recap so I don't have to listen to ZS? Spare us all that specific circle of hell.
Depending on your specific use case some VPNs may not be options (i.e., if you want stuff that fell off a truck or don't want them to keep account information, etc.)
PIA is really good but there are simpler/cheaper VPNs out there.
Thanks for the support! To be fair, my answer was yes but with several caveats. 1) As long as it doesn't keep OSU out of the playoffs and 2) definitely not during Ryan Day's first season coming off of Urban's undefeated streak. Now if we could just get that wrestling championship and take the last thing away from my PSU co-workers...
Anyway, I still need to figure out which shirt I want to double up on.
Plus live tweeting, etc. and being in the same room as everyone else. Sounds like some new circle of hell.
A legitimate point guard, scoring and not turning the ball over on fast breaks, dunks, and going straight up to draw fouls while finishing at the rim. Yes, please.
I was just amazed that someone on the team could dunk. It seems like they go out of their way to never dunk.
This offseason, the Wolverines hired Josh Gattis from Alabama as their new offensive coordinator and he seems to be doing all of the things to bring Michigan into 2019, at least according to Jim Harbaugh.
Downside - OSU plays them in November.
Upside - If they make it to a decent bowl they'll have to play in 2020 and will still be a year behind.
Many of this year's tournament teams don't look like tournament teams...
Must have been a productive Monday. I haven't seen comments in the 20s in ages.
RIP Rhino, At least it saw the 2014 championship run.