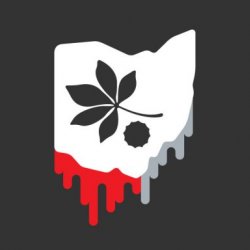 ScarletNGrey01
---
from Columbus, Ohio
MEMBER SINCE July 02, 2013
IT Consultant, terrible tennis player, health and nutrition is a hobby. Picture is a gif designed by Erik Knutson and used by permission.
Favorites
SPORTS MOMENT: The win over Miami on 1/3/2003 but then bested by the undisputed CFP win against Oregon on 1/13/2014. Best live moment was 11/30/2011 in the Schott when OSU beat Duke 85 - 63.
COLLEGE FOOTBALL PLAYER: Chris Spielman
COLLEGE BASKETBALL PLAYER: Jimmy Jackson
NFL TEAM: Browns
NHL TEAM: Blue Jackets
NBA TEAM: Cavaliers
MLB TEAM: The Tribe
SOCCER TEAM: Columbus Crew
Recent Activity
It would be more appropriate for you to post "Everyone chill".
Yes, and the sky is blue.
Ohio State has a decent chance, Penn State maybe ... the rest of the teams you listed ... not so much.
Sure, they could have "made a case" ... like a laywer could make a case that the person on the video robbing the store was not their client, it was a doppleganger ... but not sure how good a case it would be. Oh well, everyone engages in hyperbole these days and is trying to get clicks.
I texted a friend yesterday that I thought Wisconsin was overrated and would not pose much of a problem to the buckeyes. Stop Taylor, make them one dimensional, and score a lot of points, the bucks will be fine. They may come out mad and make it a game the first quarter-and-a-half but the bucks should prevail.
Nebraska and MSU losing so badly did not help us. I wonder if Oklahoma, and if LSU if they win, will both pass the bucks in the rankings? That's what I'm expecting so if it happens I won't blow a gasket. :}
I know, I know ... one game at a time, bucks gotta stay confident yet humble and win out.
I do think the bucks would beat Clemson in a series ... however it is football and on any given day when two good teams play each other it sometimes comes down to a bit of luck. I do agree with what people are posting, tOSU has a lot of talent at every position (back up QB not sure about) and the schedule has allowed the bucks to progressively build and test themselves. It's hard not to get exciting and buy into the hype.
It's a joke son ... a joke I say. BTW, Bill Gates is a modern day pirate who stole technology and monetized it to the point of having a monopoly and being sued for it, forcing up prices and putting smaller companies out of business. And Apple ... the folks who have Chinese workers produce phones they sell for $1000 each? The internet actually began as a US government project, and English scientist Tim Berners-Lee invented the World Wide Web in 1989. There is a lot of free source code out there, like Linux for example. We would still have had the www without mega corps Microsoft and Apple and probably better off without them. /rant ... Go Bucks!
A solid win, covering the spread, over a ranked team with a good D and a decent QB, but the struggles on both sides of the ball will help to impress upon the players they have room for improvement I'm thinking. They had been winning so handily that there was a risk of complacency and maybe a bit of overestimation of how easy the season could be. I do think they have the POTENTIAL to be really special and win it all.
The bucks do seem legit ... and scamming a scammer is awesome.
Saved the best comment for last ... hilarious!
From your mouths to God's ears. :P
During the regular season ... true.
This is the best team we will face this week, and if we don't bring our A game ... well ... then we'll have to beat them with our B or C game.
OK ... I lied ... not an actual quote by anyone, and the bucks lose almost every season to a team they shouldn't ... so I'm sure they will be pumped and primed for this one!
So ... he IS here to play school. :P
TTUN is ... foppish is a word that for some reason comes to mind ...
The "Chase" is on ... heh heh ...
I'm wondering if Clemson is a lock, two teams from the SEC a lock ... leaving one spot for everyone else to fight for?
WR U! And RB ... CB ... DB ... QB ...
Sounds about right for an away game big name school ... if the bucks play to their potential and no costly turnovers, bad luck etc. crops up they should win by more than that.
Wasn't Urban talking about "needing more juice" one season?
Meh ... makes us sound like TSUN ... more of a mean spirited diss than a clever one IMHO. Graphics are awesome, Walt is one talented dude for sure.
Not that it would matter all that much to me, but I think he would be doing his health a disservice if he did so. Say you like to run, but any time you do so you soon start to feel pain. You stop running and instead do other things, like maybe swimming, and feel much better. After a while you think "boy ... I'm feeling great, sure do miss taking those runs, I think I might starting running again!" And guess what happens if you put on those running shoes and hit the road again? Oh well, we all have to make our own decisions.
Hopefully the bucks won't be feeling logy when they are ready to take on UI ...