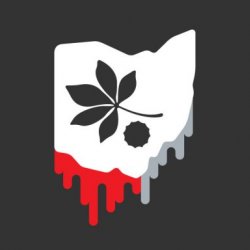 ScarletNGrey01
---
from Columbus, Ohio
MEMBER SINCE July 02, 2013
IT Consultant, terrible tennis player, health and nutrition is a hobby. Picture is a gif designed by Erik Knutson and used by permission.
Favorites
SPORTS MOMENT: The win over Miami on 1/3/2003 but then bested by the undisputed CFP win against Oregon on 1/13/2014. Best live moment was 11/30/2011 in the Schott when OSU beat Duke 85 - 63.
COLLEGE FOOTBALL PLAYER: Chris Spielman
COLLEGE BASKETBALL PLAYER: Jimmy Jackson
NFL TEAM: Browns
NHL TEAM: Blue Jackets
NBA TEAM: Cavaliers
MLB TEAM: The Tribe
SOCCER TEAM: Columbus Crew
Recent Activity
It's a rutality check ... waa waa waaaaaaaaa ...
I'll show myself out.
Wasn't into the shirtless tag football eh?
Muhammad, Washington and Walker a combined 0 - 15 from the 3 point line. Yeesh ... yikes ... yuck.
Reaching for my uber the future is so bright sunglasses ...
Tall task beating MD on their floor. I think that game will tell us if the bucks are a top 10 team or a top 30 team.
but I don't want do this
Good ... because you DON'T write the morning skull sessions for 11W ... Kevin does ... and did a great job analyzing all the factors and helping a fan base to process what happened, less than 48 hours after the actual game BTW. So you can denigrate what he wrote with a simplistic "I'm on my high horse" offering, but I'm not impressed. Of course we have to move on from this Captain Obvious, and we will.
Go bucks ... and f individual awards like the Heisman ... it's all about the team ... as Coach Day said "love and toughness".
Our football team will end up post season being ranked #3, and our basketball team is ranked #5. 99 out of 100 fan bases would be ecstatic about that ... yet here we are as buckeye fans feeling like someone just shot our dog. :)
Sadly Kevin ... you nailed it. :)
Winning a bronze medal in the Olympics is amazing, but the elite competitors want the gold medal, understandable when the potential is there. The winning percentage of the buckeyes over the past few years is amazing, so close to being on the mountain top and not a good bet to bet against the bucks getting there in the next few years, maybe even next season.
I'm not a conspiracy kind of guy, and I typically take to task people who whine about the calls after a buckeye loss ... but the longer I'm on this planet and witness the corruption that seems to exist in all institutions in this world ... I don't know. Never have I watched a game where the calls so affected the outcome of a game and SEEMED so one-sided ... maybe just a huge coincidence and bias on my part. Crap, crap, crap ... great effort by the good guys and we have a top program, so close to reaching the mountain top.
I believe the buckeyes are going to become the program to beat over the next decade, and this team is a huge part of that evolution. As Coach Day said "love and toughness" and this high-achieving team epitomized that. Thanks for a great season guys, I know you are disappointed, but hold your heads high, what you accomplished this season was incredible and you definitely placed yourself among the elite.
I am far from an expert on such matters, and I'm as biased a fan as there can be, but no matter how many times I look at the video it appears to be an obvious catch. In a game like this where one play can make the difference between winning and losing, a shame a bad call this egregious happened.
He won't soon forget what happened. The goal, Olave said, is to become the nation's best wide receiver next season.
This is how a future all-American responds to disappointment.
One of the all time greats ... we were blessed to have JK playing for the good guys.
I'm already starting to have problems breathing and my arms feel tingly. Usually that doesn't happen until the day of the game. What was the question again?
The QB position is the most important position in football of course (I'm striving to earn the Captain Obvious award) BUT it is a team sport none-the-less and my COMPLETELY OBJECTIVE take is that the bucks have the slightly better overall team (notably the lines). That's my story and I'm sticking to it. In a little over 24 hours I'll either be lifting a glass in celebration or crying into said beer. :P
Or ... we could think of it as a game between 18 - 24 year old kids featuring a ball that takes funny bounces. I don't know that we want this game to define our self worth as a sports institution. We have a hobbled QB, Clemson has been in this situation recently, they should probably be slight favorites. It would be awesome to win for sure, but putting this kind of pressure on these kids is counter productive IMO. But, I know you are a passionate fan and want a win over these guys, I get that I do too, we owe them big time!
Predicting our QB to get knocked out of the game is just bad karma. Not every thought that pops into your head needs to be articulated or posted.
Reggie made a youthful mistake re: his academics back in the day. He is a great guy, has a wonderful and positive personality and now works with folks to improve their health, fitness and athletic performance.
IF the bucks can beat Clemson with a hobbled QB ... that would be something.
LOL ... 96 more hours of healing time still on the table.