Scarlet_Lutefisk
---
MEMBER SINCE July 28, 2013
Favorites
NFL TEAM: Toledo Maroons
NHL TEAM: Cleveland Barons
NBA TEAM: Cincinnati Royals
MLB TEAM: Columbus Solons
SOCCER TEAM: Ohio Xoggz
Recent Activity
Verisimilitude
Didn't that just happen the one time?
2009 - 95,722
2015 - 99,391
2016 - 100,189
Star Wars is not sci-fi.
And no, that isn't how sci-fi works anyways.
Whatever to answer to that question might be, it just seems like ti would behoove Ohio State to take a creative lead and provide some sort of value-added entertainment, whether before or after the game?

I'm not sure what that might be--musicians, comedians, contests, fun student events, etc.?
I'm no fan of Disney shovelware but Lucas did a fine job of destroying the franchise on his own.
Hell, somewhere along the line he decided the final films should be an extended remake of Fantastic Voyage.
You aren't aware how a post referencing a political tweet might break the no politics rule?
"Only" 6'8"....lol
So you would be surprised if they did?
A perspective of discernment & judgement eh?
lol
"I, for one, do not have anything in my past to be afraid of, so if the FBI has my DNA, I'm not worried." Whether you are personally worried or not, the 4th Amendment is still a part of the Constitution you took an oath to uphold.
"And we can't pray in schools anymore." -- There is nothing that prevents you from praying anywhere at anytime.
"...and getting worse." No, it's really not.
The team [that drafts me] is going to get Rashan Gary.
If it wasn't for football, I wouldn't be playing football today.
I like how they brought in Coach Washington, a coach that I've known for a very long time since he was at UC and The Team Up North and then him being down here at Ohio State, so I've known him for a little while.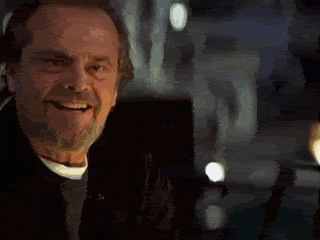 I remember pointing out that there were going to be significant issues with any playoff that is primarily based on subjective reasoning.
You got what you wanted folks. Congrats.
There were many things John Holmes should have been embarrassed about.
Or of they get Marcus Freeman, he is also in his early to mid 30s as well
Suddenly I feel very old.
And people wonder why every year when I get the alumni letter soliciting donations I just laugh and throw it away.
Meanwhile in Piscataway, a plan is being formulated to buy a piece of the Pac-12 with the new influx of B1G money.
I agree with this 100%.
I should probably expand on my previous comment about him being the same as he always was.
His behavior hasn't changed, what has changed is the perception of him by some posters because they no longer see him as 'one of us'. He's now viewed as an outsider, either because of his attacks on Ohio State coaches or because of his political beliefs (and probably both in the minds of many). To some extent that is also why you see some of the staff still carry water for him, he hasn't yet become 'the other' in their eyes.
To be blunt, that is crap. If you excused his behavior before because he a member of team 11W, you have no grounds to be upset now. Again, he hasn't changed, the difference is the perspective of his audience.