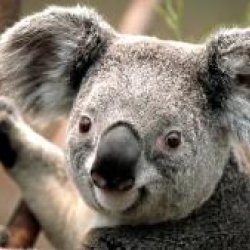 ScarletGray43157
---
Thurston, Ohio (via Columbus, Ohio )
MEMBER SINCE May 05, 2013
Favorites
NFL TEAM: Cleveland Browns
MLB TEAM: Cincinnati Reds
Recent Activity
Beards are cool.
Tress was talking about a 48-hour shadow, more or less.
Might as well add those cornrows that Tress promised into that Photoshop.
Conley has some time left in the NBA. Maybe this move will turn out well for him. A good attitude goes a long way no matter what one does.
"Recruiting is like shaving. If you miss a day you look like a bum" - The Vest
Here is to you real mean of genius
If they had made those actual real life situation commercials, that situation would have to have been one of them.
The only problem is that I have a mental picture of it.
Westerville South will also be featured.
I know the Big Kat will be on that post.
Don't sleep on Tommy.
And don't worry if he has to step in this year and start if unexpected circumstances dictate, because he will step right up and get it done.
I know I was bothered by 2 wins in 13 seasons.
I remember that.
I was bothered by that too.
Basketball program sights are set on the highest level players, which is the way it should be.
Well, Stephen A. still has his job, and his take was that D. Haskins is a "running QB", so yeah sometimes you wonder what some people are looking at before they comment.
Best wishes to your grandson and yourself. Thanks for sharing.
Yes, I enjoyed it as well.
Sad to hear how Harley's later years unfolded. Sounds like it may have been a case of CTE. Certainly sounds like it.
There is currently a Chic Harley Field in Columbus, located at Harley's high school alma mater, Columbus East High School.
Chic Harley History Lesson. Well worth a read if you have a couple of minutes.
A 100% healthy Kyle Young will make a positive difference for OSU hoops.
He is the kind of blue collar player that every championship program needs.
The little details make a big difference.
A little more detail on the naming of the school, from Wikipedia: "The construction of the school was being funded in large part by the Firestone family, and was intended to provide the surrounding neighborhood with one of the finest facilities in Northern Ohio, complete with a football field and Olympic size swimming pool. The surrounding neighborhood was made up almost entirely of immigrant families who worked at Firestone's rubber factories. In the 1920s, Akron, Ohio had become a stronghold of the Ku Klux Klan (in January 1925, the klan had won majority control of the Akron School Board). The Klan objected to such an outstanding school serving the children of immigrants and took steps to sabotage the plans for the school. Under the control of the Klan, a rule was passed that required all newly constructed Akron Public Schools to be named after past US Presidents. Because the school would not be named Firestone, the family pulled their funding from the project before construction was finished, leaving the school a third of its intended size with no football field of its own for home games, and what would have been the swimming pool was turned into a rifle range underneath the auditorium in the basement."
It seems that the Klan people knew that the Firestone family would pull their funding if they didn't get the family name on the school, so they voted in a policy that would assure the family name could not go on the school. Politics is a messy business indeed.
I have a few years under my belt and I know what you mean there.
What were we talking about just now...?
Pretty sure Munoz played for USC instead of UCLA.
To be fair, I also would ride with the best passer in Ohio State history without much second guessing.
Depends on the matchups for me.
No disagreement on Haskins being the better passing QB though.
Left Wing threes and Right Wing threes?
Sounds like a political post in a way...
Unlike a certain coach up north, Day kept his shirt on...
Malik Harrison is poised to have a landmark year. Not very often this day in age that a player with his level of talents and potential stays for senior year.