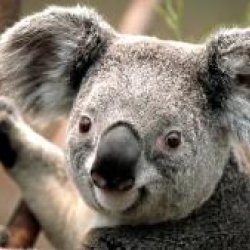 ScarletGray43157
---
Thurston, Ohio (via Columbus, Ohio )
MEMBER SINCE May 05, 2013
Favorites
NFL TEAM: Cleveland Browns
MLB TEAM: Cincinnati Reds
Recent Activity
All those numbers change the Trillion to something higher?
What football coaching, particularly QB, have you done? And how successful was that
A question that could be asked of all of us.
Someone who is a stats person, help me out please.
Who had more Trillion games, Titus or Lane?
Wow. No question his family has real Buckeye fans in it.
Love, LOVE his attitude about embracing the challenge of guarding the other team's best player on defense.
Young man will be a great player for some team.
I say sign him up for Ohio State if he wants to come.
And keep up the great work Ramz! There's nobody better!
Roger that.
I agree that the best choice for Wesson would be to stay in school.
His best course would be to play 4 seasons in college, IMHO.
The same would have been true for BJ (Byron) Mullens as well.
The young men don't always see it that way though.
Styles' family has lived in Pickerington since he was a very young boy. Same with Sawyer.
Does recruiting happen at the high school level? No doubt it does. These two young men do not fit into that category.
Diallo will likely back up Kaleb Wesson, the returning starter at center.
Unless the NBA drat grade for Wesson is such that he goes to the NBA in this upcoming draft.
Nah, NW Buck, the fumble game was versus Illinois as well.
That's what made the Heisman Clincher versus Illinois in Eddie's senior season all the more sweet.
but it isn't all bad to wear your heart on your sleeve
Exactly.
Give me a dose of passion with my sports, both on my team and the opponent. Makes it the best every time.
Props to the coach for spitting some fire.
I want my Rivals to have that.
I remember.
Still pisses me off as well.
Our Rivals.
Nothing more needs be said.
I would have been disappointed if they didn't feel that way.
I think that Wesson is a 4 in the NBA as it stands right now. He could develop into a 5,
For example, Zion Williamson played 5 in college but will be a 4 in the NBA.
Kaleb going at this point may put him on the draft, or it may put him in the developmental league or playing offshore. He would at least be getting paid while he develops into an NBA level player.
He may or may not choose to leave college, but if he does there is some logic to either choice.
I wish him well in any case.
Despite his injury, Shazier has expressed a goal of playing in the NFL once again.
I do admire this guy.
I hope that he does not try to play in the NFL again.
Borland has already had a chance to show what he can do.
What scheme would you think that he would be effective in at the level of football that Ohio State wants to play? Just curious, not critical of your comment.
to say we "avoid" them this year is hardly reflective of the attitude of any competitive football team.
Agreed.
That's what I thought too. He is not an active DL at this point, IMHO. He has potentially great physical tools, though.
McCarthy threw for nearly 3,500 yards with 39 touchdowns to just four interceptions. 247 Sports Director of Recruiting Steve Wiltfong has logged a crystal ball pick in favor of the Buckeyes.
The above along with a State Championship. Sounds like he might be a decent QB.
I agree about your point. I follow the OCC and was aware of him when he was at Gahanna Lincoln. I had high hopes that he would have made more of an impact before this, I grant you that. Hopefully he puts it all together this year.
Thank you for your service to our country, sir.
I think if you look at your profile you should be able to come up with that information. I know that it shows how many of upvotes and downvotes that you have given.
the Browns are a legitimate potential playoff contender.
FIFY
I am a Browns fan, but until they get it done on the field, I refuse to set myself up for heartbreak.
Yes, last season finished on the upswing.
Yes, this offseason has been good.
I am cautiously optimistic, and I ill believe it all when I see it actually happening on the field.
a world where he was forced to pay attention to the Browns would be hell on earth for him.
I hope the Browns force everyone to start paying attention to them.
Picking a team to win or lose is not the same as saying that a team has no business being on the same field as their opponent.
Cooper is quick and plays with a low pad level.
He might be able to play LB as well, and has the potential to deliver some decent dropback coverage.