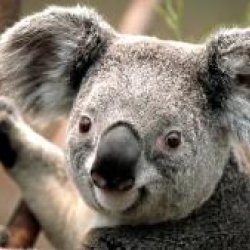 ScarletGray43157
---
Thurston, Ohio (via Columbus, Ohio )
MEMBER SINCE May 05, 2013
Favorites
NFL TEAM: Cleveland Browns
MLB TEAM: Cincinnati Reds
Recent Activity
Cerry Koombs
I saw what you did there...
For me, every win over ttun has savory moments.
Let me put it this way: I have six children, 3 boys and 3 girls. They all are my favorites, and they are all different, each one is a jewel in my crown of life.
So that is as close as I can come to putting it into words.
Winning Up There bias..
There is something about beating a rival in their own house that is very, very satisfying.
Yum.
Beautiful Pancakes.
Reminds me a little bit of the original Pancake Man.
I love it.
Archie Bunker, The Anti-PC...
Why someone that has to sit?
That's the only part that I can't understand.
but how's his trash talk?
If he lets his play do the talking then he is truly special.
Sadly, I'm afraid this is our future as we turn over our lives to these online faceless behemoths.
Had similar experience with Instagram.
I agree with your take.
Would be a perfect fit with one season left and able to play right away.
Having said that, I know nothing else about this player.
I have seen Luther in public with Kaleb Wesson. Maybe Wesson leaving left Muhammed in a place where he felt like transfer was the best option. I am totally speculating here. We may never really know the reason behind this transfer.
I wish the young man well.
PJ Fleck is a fast-rising coaching star. He will certainly have offers as positions become available.
Farrell Pa.
Where Lorenzo Styles played some high school football back in the day.
If this turns into an everlasting bureaucratic power grab in the name of "safety"-well, Thomas Jefferson, Tree of Liberty, fertilization with blood,etc,etc........
Once freedom and liberty is lost, that is the only way. Not an easy thing to think about.
they should put an increased focus on saving small businesses as much as they want to bail out bloated behemoths like the airline and cruise line industries, that's an argument I can get behind.
Yes. 100% agree.
No business is too big to fail. If a need exists for that good or service it will be met as long as there is a free-market economy as the generator. Going out of business and losing jobs hurts, but as long as people have talent and ideas and experience there will be opportunity.
Small business is really the lifeblood of our economy, the source of most true innovation and ideas, and provider of opportunity and experience for many.
I wish you and your wife well.
I'm enjoying the time I have with my family today.
This matters.
Agreed with that.
My comment was not meant to be flippant, but in rereading it I can see how it can be taken that way.
No matter the origin and circumstances of this virus, it is evidently a threat to life and health worldwide. In the case of all such threats, it would be better that they should be absent.
Some are a result of purposeful choice, others like this virus leave us with choices to make to increase our chances of survival with no guarantees.
My observation of the irony that something so small as to be invisible to the naked eye can cause such a large disruption is in poor taste at best. Apologies.
They almost tore down St.John Arena in recent years.
Tear down The Shoe? Hard to imagine.
LOLZ Thanks, I am not that sharp-witted though.
Even a stopped clock is right twice a day...
Second one in a series counting down the Author's Top-10 on Ohio State's Campus.
Eight weeks to go before we find out the Number One Facility...
The Wuhan Covid-19 Coronavirus.
Microscopic, yet having a very large effect on Planet Earth.
Exactly.
The man can better himself, and has earned the chance to do so.
Alabama players are wearing Apple watches during their workouts so the strength and conditioning coaches are able to track their workouts.

Who bought the Apple Watches?
Are they worth more than tattoos?
Asking for a friend...
What u give will grow, what u keep u lose
Correct.
Agree 100%
Woody would have loved, LOVED, Master Teague.
Agree 100%.
If his recovery is handled prudently he will be a sight to see.