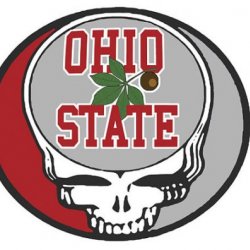 Scarlet_Fire
---
MEMBER SINCE October 31, 2015
Recent Activity
scum unironically being listed top 5
Cmon Tate. Stay and win the job.
Holy shit he's gonna be a senior already?! Man, it feels like just yesterday he was a recruit. Honestly would've guessed he'd be a true junior!
Yeah he was really good on Norm's show.
Noo! Mean Gene was awesome. RIP
Agree, where I differ is we shouldn't have gotten ass raped by Purdue and we'd be in. Hadn't gotten ass raped by Iowa last year and we would've been in.
Yeah, but it's against scum, so I give it a pass.
"Mythigan"
i don't know why, but I love it and will use it.
Yep, PSU lost to Pitt. I've been "fine" with Iowa and Purdue losses keeping us out, so I remain consistent when I say PSU deserved to be left out due to that loss despite winning the B1G but with more losses on their resume. Plus, that (conference) division was stacked that year, which helped us (as it should have imo).
But the ND shade throwing isn't because they merely got beat down necessarily, it's because they got in without even playing in a conference. They aren't special, nor have they been truly relevant in decades. So, they should have to play by the same rules as everyone else.
Boy, am I surprised with how this game is going.
Domers are such a joke.
Heres an example: if he came back to C-bus for a practice during The Game week, I'd have respected the shit outta that. Go to a practice that you pretty much had to go to due to how close the team is playing to you, don't get he same feeling.
I agree with all of that, my philly brother!
Fuck it. I'll say it, and I don't expect everyone to agree with me. That's fine. I'll always love the Bosa family. But I'm not going fawn over the fact he came to a practice that's geographically convient to go to.
Hahaha awesome
The day after The Game this year I was at the grocery store wearing a bucks sweatshirt and said "sorry not sorry for your loss" with a big ol shit eating grin as I walked passed a guy wearing a scum hat. He did the head shake as well. I assume he wasn't expecting to get stung in southeast PA, hence the audacity of wearing of that ugly hat in public the day after that beat down.
"Tate doesn't scare me" Weren't scared of the bucks this year either, even guaranteed a W. Look how that worked out
Spit my beer out upon reading "O'Korn"
The asshurt one must have to DV this. "Yes, you MUST respect it! Accepting it is not enough!"
All good things must come to an end, and things were pretty damn good with Urban to say the least, though it seems to be the right time for both sides. And for all the shittalking other B1G fans do about Urban, no doubt they are rejoicing like a war has ended
On the other side of the coin, my *immediate* reaction to Day already being named HC is "sooo...OSUs not gonna look around anywhere else?"
Just when I think NW will finally get a flag, we get called for defensive holding. Hahahahaha