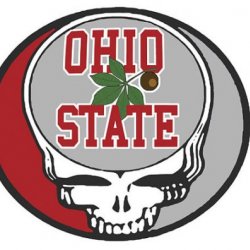 Scarlet_Fire
---
MEMBER SINCE October 31, 2015
Recent Activity
Didn't realize Chug was out there. Assuming JK's done for the day
Being from philly I root for temple to do well, but rooting for the Terps today.
Wew, what a boring 3rd quarter
Poor tackling as noted by the broadcast but Teague's runs have still shown how good his vision is.
YEAH MASTER! Love this kid
What a gorgeous drive. Wow
Que the conspiracy theories in 3...2...
JK had a lot of room before that asshat ref got in the way
Don't forget the chemtrails!
Penn St fans take the cake for ref blaming, imo (not that I'm trying to defend scUM fans)
nah, pretty pathetic. If we were in their shoes, we'd be FUMING (and rightfully so)
Logged in just to say: Fuck Michigan and that tree climbing, slumber party having, booger eater.
0-5 soon.
scum unironically being listed top 5
Cmon Tate. Stay and win the job.
Holy shit he's gonna be a senior already?! Man, it feels like just yesterday he was a recruit. Honestly would've guessed he'd be a true junior!
Yeah he was really good on Norm's show.