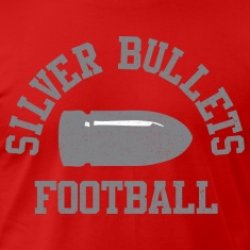 scarletblood
Member since 20 December 2013 | Blog
Favorites
COLLEGE FOOTBALL PLAYER: Braxton Miller
Recent Activity
What good does it do anyway... We'll get to the top next year!
Go make some $$$$$ in the NFL! Buckeye Nation will support you forever.
You're absolutely right. I have a (completely unproven) theory. He got so used to coaching 4-5 star kids at OU , so when he got to IU, with a bunch of sub-par talents around him, he got so frustrated working with them. And that's why he work them so hard to the point they feel unsafe around him. Again, just a theory.
Presumably...
Don't forget that part...
Assistant to the regional manager ;)
Hate to say this as a fan of the scarlet and grey, but I think they're all gone. And good for them!
#breaking #spoiler
Meat chicken fans are terrible and TTUN still sucks.
Italic?
Give him a break. All black people look the same.
Damn, the Steelers have so many Buckeyes! No wonder they are such a good team for so long!
Maryland has 2 commits too.
Do you mean your butts or Butt? I think both ;)
That's why I'm so glad that Hoke and co is replaced by the Khaki. You almost feel bad whopping their asses because they are really nice guys.
Their high power offense? Oh, you mean the one that scored 3 points in the second half? My bad...
Just natural reaction after a bear finished a 2 dollar steak ;).
What were they thinking putting just one guy on Bosa?
That means our underclassmen are fine as hell!
I can hear the tears rolling down the Vest's cheek......
Did that b**ch just called Urban Meyer "a fat coach who can't clock-manage", and Jimbo Fisher "a legend"?! I was getting offended by the first part, but then after hearing the second part I realized that she's just dumb as f**k.
Tell me about it. He was in my class last semester. Really nice kid.
I can finally open this thread.............
I bet they won't be horny any more if they play in that temperature LOL!!!
This was the only game that showcased the skills of Dolodale before he took over the team. In the hinesight, I think the most important play was No. 12's teardrop pass for a TD, which was like a preview of all the amazing stuff he did later.
I'm not saying we didn't deserve it either. I seriously just wanted to know where we ranked before we played this game lol. I was wondering if we dropped in ranking after winning.