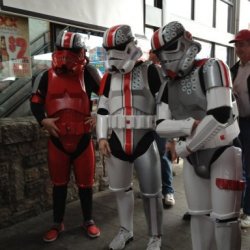 Scarlet O-H
---
Whitehall, PA
MEMBER SINCE April 19, 2015
Favorites
SPORTS MOMENT: Anytime we beat TTUN
COLLEGE FOOTBALL PLAYER: Eddie George
NFL TEAM: Washington Redskins
NHL TEAM: Philadelphia Flyers
Recent Activity
Revenge is best served cold. Epic troll job by Nick, and on national TV.
The Buckeyes are terrible. #FireFickell #FireReuben
Great quote Clarky.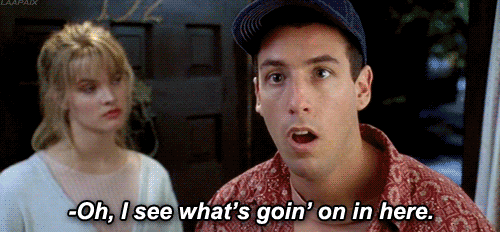 I saw that too Socman. My blood was boiling as I scanned the article for his new job at TTUN. I figured they meant "jab" instead of "job" but damn, what a typo!
Love the irony with team Cardale and team JT. Feels like they are poking good fun at the fan divide during the 2015 season and all the papers trying to start a rivalry. They might be competing against each other, but they've always played for the same team, or in this case, the same cause. Well done gentlemen!
After the way the media treated OSU and UFM, I don't blame the family for being hesitant to talk to any "reporter." To me, the fact that the reporter published the transcript, and tried to insinuate some cover-up only reinforces my belief that reporters cannot be trusted. They have an agenda, to help or to smear, and it rarely involves the truth.
Long suffering Skins fan here. They finally did something right. The Giants will regret their decision for years to come.
Wow. Both of those experiences sound amazing. How did you find it in the movie house in Libya? Was it a coincidence? I have not yet had the pleasure of seeing it on the big screen. I'm going to start looking for it now.
As a woman, I was intimidated to join a predominately male football site. I found this site in between the Sugar Bowl and National Championship games in 2014, lurked here for a few months, then decided to join. I didn't have the courage to call attention to my gender in my screen name. Luckily, in this fanbase, Scarlet blends in well. As it turns out, those fears were completely unfounded.
The name serves a dual purpose. There is the obvious meaning to Buckeye fans, but it also doubles as the leading female character, Scarlet O'Hara, in my favorite book and movie. Its a great work of fiction. My interest in the actors and actresses in that movie was the spark that began my love for all old movies.
Great news! Both Calpoppy and the donor will be in my thoughts and prayers for successful surgery and transplant. Thanks Erniebuckeye for taking time to update the 11W family.
I hear his voice in those statements as well. He has this uncanny way of answering questions without putting himself as the focal point of the answer. He didn't answer the questions with "I" this or "I" would tell him that. He kept the focus on Meyer and Day, not himself. Damn. I can't even find the right words to explain this.
I think next year is chaos with several one loss teams making an argument.
Clemson and Bama will be locks despite both losing one game. Both teams can beat the Patriots so the committee has to let them in.
I think 6 other SEC teams will claim only one true loss or no losses, because a loss to a team ranked in the top 100 is a quality loss and should count as a win.
The ACC will adopt the SEC logic and claim losses as victories to top ranked teams. Any loss to Clemson will be deemed a victory.
The B1G, Pac 12 and Big 12 will all be left out. The committee has enough on their plate in choosing from among the one loss SEC and ACC teams.
The Odd Couple. I could see either passing themselves off as the Felix character, but I think the fun would be seeing either of them act as the Oscar character.
Many thanks Crumb. This is a great post and season summary. I particularly love the way you honor the history of this team and tie it into the current team. Very well done!
I'm not trying to question the credibility of Kyle Rowland but I don't follow his story. Tate was late to fall camp. Okay. There could be a dozen different reasons why he was late. I can't make the connection between being a day late to camp and Tate's desire to transfer. And not just a wish to transfer, but such a strong wish that the coaches knew about it and had to talk him out of it. I wish Kyle would have filled in the details a bit more, like explain why Tate was late. Or am I missing something obvious? Is there more to the story that was reported at a different time?
I wish Tate the best of luck in Miami and will be rooting for him as long as it doesn't hurt the Bucks.
Heck no. The season is over, they don't look at the past, they only look forward. Or, Bama players were worried about their draft grades or their health for the draft. Or, they already beat Clemson so the team wasn't that pumped to play them again. Or, or, or..(insert trending excuse here). Big losses do not count against Saban or Bama or the entire SEC.
Come on Clemson. No Mercy. Sweep the leg.
Saban and Dabo are the only two active coaches with multiple championships. This statement stung more than I expected.
44-16. Largest deficit under Saban.
Best stat I've seen all night.