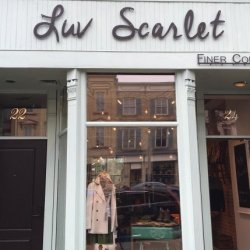 Scarlet
---
MEMBER SINCE March 30, 2012
Favorites
COLLEGE FOOTBALL PLAYER: Chris Spielman
NHL TEAM: Chicago Blackhawks
MLB TEAM: Cleveland Indians
Recent Activity
Thanks! Appreciate the clarification.
Not married to his mother, Joanna Lannister. I'm not knowledgeable, just thought I read somewhere that no one can inherit the throne unless legitimate. Which makes sense because the show made a big deal about Sam's discovery that Jon's parents were secretly married.
I would love that. But how do we get by the bastard part?
I love your story, NW! Congrats on hitting 45. According to Google, "Tie a yellow ribbon round the ole oak tree" was a top song, and gas was $.39 / gallon.
Congrats to Coach Holtmann and the Basketball Buckeyes. You did us proud!
LOL Happy Anniversary, Honey! Thanks for sharing your story, Major.
All the best, Poppy. Best family, best friends, best care, and best recovery. Prayers going up all over this great nation.
Yeah, that locker room speech and the whistle pass got to me. I'm more than a bit misty. Thanks for your very best, Coach Meyer. And Coach Day, let's go get em!
Wow, Coach Tress lookin' very dapper. He seems healthy and relaxed. So glad he landed in a good place. Thanks for sharing the video.
This is our life; there's no use in asking what-if. No one could ever give you the answers. I try, I really do, but it's hard for me to accept this way of thinking. I'm always wondering about the what-ifs, about the road not taken.
Jenny Han,To All the Boys I've Loved Before
Buckeye Pastor is absolutely correct. It's done, but we will still wonder about what could have been. More fans are upset that Nick left than upset that he didn't play. It is none of our business in reality, but this is where people come together to throw out ideas, let off steam, and discuss. Maybe Nick didn't want to deal with class. Perhaps John thought that he'd be safer under Joey's watchful eye. Possibly Joey said, "Cmon bro, it's a chance for us to hang out and we can work together." And maybe there were trainers and doctors in Cali who were trusted. I don't believe that Nick would have given up that 50 million lotto ticket by merely staying, rehabbing and training at OSU. Evidently his dad felt differently. Nick didn't owe us anything, but in my humble opinion, he short-changed his brothers. I wish him well, though, and hope he gets his big payday.
Happy to hear this Thanksgiving news, Poppy. Here's hoping you bring the Buckeyes a little extra oomph. Go Bucks!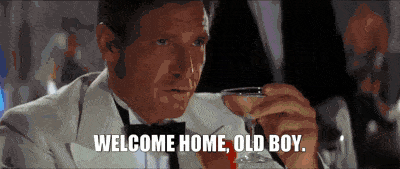 Calpoppy, I hate that you and your family have to go through this. You are not alone, though. Most of us are just internet friends, but I know fellow Dubbers will go that extra mile to have your back. So let us know what we can do to help. Meanwhile, I'm hoping, praying, and believing with you. Beat this thing.
Especially entertaining skully today, Kevin. Just binged on a tv drama about Norway being occupied by Russia at the EU's behest over the bye-weekend, so I found the sub story interesting.
Budapest is very cool. Stay at the venerable Hotel Gellert, which is right on the river and built into the mountainside. And make sure you take in the "Communist Haunts" tour. They took us to a typical "family of 4" flat, which looks like something out of an old spy film. The guide spoke of going to her grandmother's on Sundays in the family Trabant, and the car breaking down most weekends. The park of Stalin and Lenin statues was also interesting. When folks were knocking down and destroying monuments back in the late eighties, someone said, "Hey, the tourists would like these." So they hauled them to a location just outside the city and now westerners pay to see a bit of history.
Really enjoyed all of these interviews. Shaun was particularly articulate, funny, and honest. Linga, you hit it on the nose with charisma. I'll be following this kid.
Greatly enjoyed Takes by Travis, but Nathan's Notions were pretty good, too. Keep 'em coming.
Hope you're up and about and feeling better soon, Branden. Rooting for you!
Mr. Scar doesn't read the Skully, but I am showing him this section today. Plus ones to all of you guys.
Very good points, Psy. I was not taking into account the other PR issues. Unfortunately, I don't think having an impressive group of people determine Meyer's outcome is going to help very much with the public perception. Every time OSU football plays for the next several years, some color analyst or broadcast journalist will mention this.
OldTown, I like your optimism, but I disagree that OSU has handled this well. What have we learned from this experience? Never ever talk to the press about anything other than the x's and o's of football. Just don't. Make certain you don't hire anyone with any personal problems of any kind. They better be saints, because who knows what might come out of the woodwork? Don't try to help someone on your staff. If there are issues, report it to your superiors and consider firing them before the press gets a whiff. I still do not understand why Ohio State has permitted this to be such a dog and pony show. I get it. Domestic violence is serious, and it is a social/political hot potato right now. But pendulums tend to swing from one extreme to the other, with the result being a mob mentality. I think OSU could have taken a few days, even a week, to determine what actions Coach Meyer took back in 2015. There could have been some quiet conversations about Zach's bad marriage, the calls to the police, etc. If Urban did indeed report allegations of abuse per OSU's protocol, and he checked out the circumstances to his satisfaction, then he already should have been reinstated. I'm not going to argue whether keeping Coach Smith on staff showed good judgment, but if every CEO was fired for hiring the wrong person, there probably would be some on OSU's Board of Trustees also on the hot seat.
Really feel bad for this kid. Tore my achilles 2 years ago and it is a tough injury. Wishing him a complete recovery.
I have purchased a number of tickets to Blackhawk games, concerts, and Buckeye games through StubHub. Have always found them to be reliable.
Baseball is a business. Minor league baseball, in particular, is always looking for publicity. Butts in the seats is one name of the game. I've got no problem with that. Quality prospects are not going to be kept down by one guy. If he gets called up, good for him. I hope he has a great September.
Here's to celebrating this year and many more. Happy Birthday, Coach!