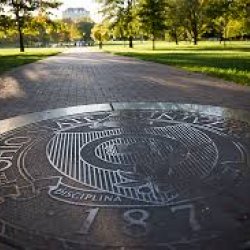 sbentz4
---
Chicago (via Cleveland)
MEMBER SINCE September 15, 2013
Ohio State '08; born and bred in C-Town
Favorites
NFL TEAM: The Browns, sadly
NHL TEAM: Anaheim Ducks
NBA TEAM: Cavs
MLB TEAM: Indians
SOCCER TEAM: Manchester United
Recent Activity
"Here is how you suck at your job and make 40 million a year..."
Rashford > Messi
There is some stat out there about rpi and tge tourney. I believe it is no one below a rpi of 54 has ever been an at large team. What combo of wins would put them in that range? I would think you have to win 2 of the last three. Or maybe 1 and 1 in the b1g tourney?
If driving from Ohio, 3 floyds brewery is on the way.
The observatory costs as much as skydeck though.
Upvote for hopleaf but I don't like lou's.
I personally like skydeck even though people hate on it. It is probably overpriced but the glass boxes are pretty cool. Hancock sucks imo. You have to order over priced food and drinks in a crowded bar/restaurant. Green Mill is a cool bar but it is not a place to really conversate. They have good music usually. Pequods is probably the best pizza, buy many people don't like deep dish. I would suggest stand up or improv. There are a loy of good shows in town. It really depends how old you are and what type of scene you want for nightlife. Three dots and a dash is pretty cool for all ages over 21.
This is completely false. That was only true like 20 years ago. Although I don't personally like apple, they have shifted the entire paradigm.
The bottom of the B1G is so bad. The 5 lowest teams are really dragging down the rpi. I will say the top 5 are pretty good.
He will be back next game after as break
Plus side - less chance of more Kardashians
Ill be shocked if it is not Wentz or Goff
I don't think Cleveland is the greatest city in the world but if you like art, music, sports, food or beer there is plenty for outsiders to do. Plus I just think people use Cleveland for a cheap laugh, but know nothing about it or have never been there. Like you said there are much worse cities but CLE is a easy punchline for those who are oblivious so its an easy go-to.
I guess it is what you consider downtown. Most major cities don't have much going on downtown because it is a commercial district. I've noticed columbus has a bit more going on downtown lately but its pretty empty too. Same for chicago loop, nyc financial district, etc. Cleveland's best areas are ohio city and little italy/university circle imo. E 4th is always crowded too and that is downtown. I too always have a good time in CLE.
Even howmuch.net is taking cheapshots at Cleveland.
I have samsung gs6 and use samsung pay. It is the only one I would use out of the three services because it basically works everywhere unlike android and apple which requires nfc. It is not really that much more convenient than just using your card, but I like having it as an emergency in case I forget my wallet in the car or at my house. Also, if your phone is already out when you are about to pay it is somewhat convenient.
I just don't see any combination of players that will work as a starting 5. They do not seem to fit together in a way that doesn't leave massive holes in o or d. They have no identity and are bringing in more bigs next year, so i don't know how that helps. They need to recruit players that fit an identity and a system.
Why should I change my name, he's the one who sucks.
Thank you Rutgers and Maryland for opening up New Jersey and DMV!
I think grad transfer QBs work in the short run (especially in oregon's system), but like you said you have to develop kids because it is unlikely you can bring in a good grad transfer every season. It doesn't seem like a sustainable strategy.
This guy is supposed to be a stud and get a very good look by NFL scouts, I would be shocked if he wasn't named the starter in spring.
I think Adams was one of the best players in the country last year, let alone QB. If you look at the numbers there was a huge difference with him in the lineup and locke in the lineup. If he was healthy last year, they probably make the playoffs. I think players bought in IMO. Also, imagine if he didn't enroll like 2 weeks before the season started and played spring ball.
Haven't you learned you can't be critical or negative in any way or the thad apologists pounce on you.
Thanks Again!
Providence is also legit, but i get your point.