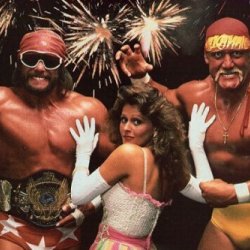 Sav45age
---
Phoenix, Arizona (via Beavercreek, Ohio)
MEMBER SINCE August 16, 2014
Favorites
SPORTS MOMENT: When we had "the best damn team in the land"!
COLLEGE FOOTBALL PLAYER: Eddie!
NFL TEAM: Da Bears!
NHL TEAM: CBJ
NBA TEAM: LeBron
MLB TEAM: Reds
SOCCER TEAM: I'm an American...so, no!
Recent Activity
The color blue has been owned by Ohio since November 2012.
also "that's racist"!
Who has an argument against both teams wearing traditional home uniforms? I've always been for this, and have never heard a rational argument against it.
Noon makes it no better, noon adds nothing. Aesthetically speaking the 3:30 time slot give us some of The Game during the day, dusk, and night.
You're complaining about waiting around all day? For fuck sake? Be busy and have a life. No one is suggesting that you have to sit and do nothing while you wait.
When I lived in Ohio, I preferred 3:30 kickoffs for all games. It's even more important to me now that I'm in the West. 9am is a great time to start work, but I'm trying to be entertained on the weekend, and not wake up to an alarm.
This a blog, not a voting forum. Why do you feel this is a bad idea? Are you color blind, and fear this wil result is confusion?
Women voted for this? Whole list makes more sense then
I've always thought a pair and a spare we're enough, that's what we have. Now, I just hope we never have to drive far in the spare.
Yep, she has boobies and a butt and likes to put them on display!
Like against Purdue? I Don't think J.T. would have made a difference in that game and we were super swell without him in every other game. I think we even broke a few offensive records
Wasn't Gameday at the 1997 OSU - UM game in Ann Arbor?
What bothers me are the 3 star guys we chase from Texas, Missouri and Georgia. Chris Olave looks like a keeper, but Urb or Pantoni should evaluate Ohio talent more thoroughly.
Stud.
Earl Bruce and Gerry Faust are among the HS coaches here as well!
As always, just wear what you want, unless it's maize, blue, maroon, gold, or pink.
Scarlet, gray, black, and white..., or I will mock you!
Pink and black were Penn St's original colors.
Our failure to all dress in non team colors doesn't make our stadium atmosphere inferior. It's our failure to generate noise that's the primary problem!
I never expected the atmosphere at The Horseshoe to be anything but lame for the Minnesota game, and was absolutely convinced when a noon kick off was announced. We only really get loud on third downs anyway, and then it seems like it's seldom against anyone other than ranked opponent or our rival.
You said leaves on balls!!! That made me laugh
Yeah! That's what I was looking for. I guess that info must be tucked away behind a paywall. Tear
True! And Tress was awesome!
If Urban is putting a limit on greatness, I like him less.
Looks like the same grayless uniforms again.
I personally have never had a good time in Antwerp, it's probably the least appealing Eupopean city's I've been to.
But, It's only about as far away from Amsterdam as West Layfette is from Columbus, so a good time can be had.
Enjoy your paid for European vacation Mr. Tate!
First two are Clarett and Moore, then third is E. Apple... wore # (Friday) 13 from (Jason) Vorhees, NJ
Sounds like everyone is embracing the competition and having a great camp so far!
I expect nothing less... Kudos to Coach Day for not letting the program crumble over the past two weeks!!!!