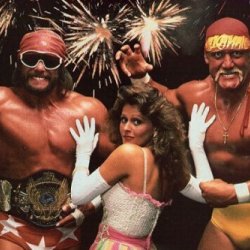 Sav45age
---
Phoenix, Arizona (via Beavercreek, Ohio)
MEMBER SINCE August 16, 2014
Favorites
SPORTS MOMENT: When we had "the best damn team in the land"!
COLLEGE FOOTBALL PLAYER: Eddie!
COLLEGE BASKETBALL PLAYER: Gray uniforms
NFL TEAM: Da Bears!
NHL TEAM: CBJ
NBA TEAM: LeBron
MLB TEAM: Reds
SOCCER TEAM: Not in my America
Recent Activity
Clemson vexes me. They have become TTITS (that team in the south).
Is there a penalty for violating his order?
Both were National champions in the late '80's.
The author said there are dozens of quotes that illustrate the same point, and this is one of them.
His head coach is a Michigan man who want ttun to beat Ohio State every year.
But, he is also a mentor who understands that going to Michigan may not be the best option for his student. His job isn't to make ttun great or to recruit for them. His job is to guide and train his students so that they can be successful. I think he knows that Edwards will not get fully developed in Ann Arbor so is not pushing him there, but will personally be happy if that's the decision.
He's not trying to get a job on the ttun coaching staff, and is doing what he's supposed to do.
Would love to this too! But by all accounts it was down to DickRod's Michigan and The OSU. PSU was dismissed as "too country" by TP early in the process.
When he committed to the University of ...Ohio State, I thought he was trolling OSU fans for a second, then I realized that he, and most laymen didn't know the proper way to speak about The Ohio State.
The QB the Cardinals drafted 1 overall last year didn't work out at the combine.
The 40 is a test because Paul Brown wanted to know who best to put on punt coverage and how much hang time his punter needed.
The Redskins are dumb, but not so dumb that they draft the Predator to play special teams.
No need to run the 40.
I would shake his hand and squeeze it so hard he'd call me a bully too.
"You don't cry over spilled milk" is a rule all men who compete against other men should live by. Ric Flair even knows this to be true!
I can't find any Katie Smith dunks online. She's not a leaper, but was good the best at women's basketball!
Katzenmoyer was the perfect linebacker!
Stover and Watts both 16 on D
Thanks BadOwl!
I'm not disappointed anymore, and will be rooting even harder for Chambers!
Is Nike still doing the whole "we only sell jerseys that coincide with the year" thing? If so who's wearing #20?
Crowley was the only person to wear 22 since it was retired, and I thought that was sweet, so I'm just a weee bit disappointed with that.
Zach Harrison wore 3 in HS, so he probably has another change coming before he's done.
7 is the best QB number.
Jim McMahon was the coolest QB ever, and wore 9, so it's dope!
12 is also good, but comes in 3rd at best.
I think OSU's offense can win in a shootout vs anyone. I don't expect much of a drop off in Offensive Production.
A shootout would worry me because it would mean that the Defense had some major regression.
I bet my dad could beat your dad in on a fist fight, lol!
I chose to believe in these facts.
Tell us how you want us to act.
This is a website about Ohio State sports, (mostly football) you're aware of this incident only because the accusations are against OhIo State football players.
You only know about the accused because of their status on the roster, so this is not only relevant, but the most appropriate aspect to discuss.
Funny since no one named that played college basketball. Should be the Lou Alcindor award.
You could also care about 2/14 because It's Woody Hayes' birthday.
You know what's cooler that a Kraken? A team of Krakens.
Teams names should end in "s" unless you're playing for the WNBA title
Also, a Blue Jacket is like the antithesis of a Red Wing.