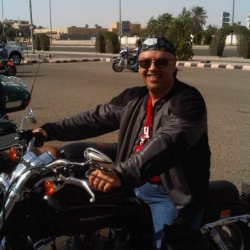 SaudiBuckeye
---
Member since 21 May 2012 | Blog
Favorites
SPORTS MOMENT: Against All Odds The Buckeyes Winning 2002 National Championship
COLLEGE FOOTBALL PLAYER: Archie Griffin
COLLEGE BASKETBALL PLAYER: Magic Johnson
NFL TEAM: Oakland Raiders
NBA TEAM: LA Lakers
MLB TEAM: Cleveland Indians
SOCCER TEAM: Internazionale / Barcelona / Arsenal
Recent Activity
Can't stop laughing, Thank Dillion
.... pics at the beginning of the articles should be labeled ... I have no idea who is in the picture
100% agree with you.
Evidently the Cleveland Browns want to disprove the adage that life immitates art. They want to the world to know that "Draft Day" were purely a work of fiction and decided to reverse the script!
Thanks Johnny for an excellent article.
Simply horrible. Prayers for her family, may they find solace.
Who is that in the picture?

Buckeye Nation is blessed to have such an impressively intelligent and mature young man representing it.
Welcome aboard Mr Okudah
I love hating TSUN.
Go Bucks, Screw the Blue
Thank you Matt.
Your 100 Teams in 100 Days blog of the last few days has put to bed any doubts I had on whether I'd rather The Game include a nationally competitive TSUN or the irrelevant teams of the Rod/Hoke years.
I really don't give a damn as long we beat them into submission every year till the end of time!
I concur and up vote your comment!
Thank you GB10 for the great post.
The Ohio State University, BSCE '80 & MS '82
Order of the Engineer '82
Yep , a gluttonous skunk weasel according to Wiki: 'The wolverine (/ˈwʊlvəriːn/), Gulo gulo (Gulo is Latin for "glutton"), also referred to as the glutton, carcajou, skunk bear, or quickhatch, is the largest land-dwelling species of the family Mustelidae (weasels). '
Thank you Urban for recruiting young men who are not only physically talented but are also of such mature character. They make us proud both on and off the field.
Thank you Tim for a wonderful article!
Spot on NorCal. Too bad I can give you only 1 UV.
Was the second fumble not a penalty as I thought I saw the kicker go helmet first into Jalin?