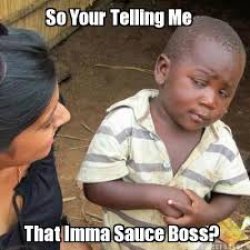 Sauce Bauss
---
MEMBER SINCE February 04, 2012
Favorites
SPORTS MOMENT: Anytime TSUN Loses.
COLLEGE FOOTBALL PLAYER: Troy Smith
COLLEGE BASKETBALL PLAYER: Sully
NFL TEAM: Browns and Bengals
NHL TEAM: Jackets and Canucks
NBA TEAM: Cavs and Spurs
MLB TEAM: Indians, Reds, Yankees
SOCCER TEAM: HAHAHA!
Recent Activity
Two years later, ESPN is still in denial.
he said he couldn't recall in his career when someone flipped from a rival program to the in-state team.
Must have forgotten about one-time TSUN commit and current Buckeye Gareon Conley from Massillon Ohio.
But seriously, the defense will be fine. I have all the faith in the world in our players and coaching staff.
It's funny, I'm also in an 8 team, 6 point Passing TD, 1/2 point PPR league through work. Also more convenient, I have the third overall pick too so I've been debating the same thing myself.
Ive ran a couple mocks simulating getting a QB first (Rodgers or Luck) or going RB first (Charles or AP). This is what I discovered:
There is a huge disparity between the top tier RBs (AP, Charles, Bell, ect) and the second/third tier RBs (Ingram, Stewart, ect). With QB I don't see too much of a difference between an Andrew Luck and a Tony Romo, Drew Brees, or Russell Wilson; all guys you can get 8th round or later which by that time you've established depth at RB and WR.
I wouldn't be too worried about the two extra points you get per passing TD. At the end of the day it's all about touches. A QB is dependent on the WR/TE to get his yards whereas the RB can have a great game and not catch a single pass from the QB.
In summary, I would go with the RB first and grab a good 2nd tier QB in the middle rounds. Just remember to handcuf your top RB. I got burned last year when I drafted Charles and could not pick up Knile Davis.
Hope it helps BennyHanna and good luck this year!
Though to be fair, Indiana did beat the SEC East champion....
Wife material
Idk...I can take the blatant alcoholism to an extent but the real travesty of that video was she believes Eli was the best Manning? Sorry, that's where I draw the line....even the guy doing the interview was like "Is this girl for real?..."
Point being: Eli Manning is terrible
But Graham Rahal said JT is going to start next year....
The Pats did not cheat. They simply misinterpreted the rules.
At least we weren't Tennessee and had no players drafted at all.
Don't forget the third round pick they gave to the Eagles to trade up and get Johnny.
On offense Corey Smith stood out to me. Great speed, improved hands (I actually saw a couple where he caught the ball with his hands not his body), and good chemistry with Cardale. I read on another thread that Smith may win Cardale the starting job next year and I believe it. His ability to stretch the field coupled with Cardales arm would be a nightmare of epic proportions for opposing defenses.
On defense Erik Smith. That guy will not only see a lot of playing time next year but will be an All American at safety when his time here is done. Bet on it! Great hands, good range, and a beast of a tackler. Also props to Conner. Played very well in the game considering he only had the 4 weeks in the spring.
As for Collier, while his stats weren't pretty he's still very young and showed great resolve to rebound from a less than stellar first half (minus His TD to T Mac). Heck, he had his squad leading at one point! With that said, we are lucky we have three capable QBs (almost) ready to go so we don't have to worry too much but give him some time and I think he will be a good QB once Braxton, JT, and Cardale leave to make millions in the NFL.
Take it away Gus Johnson:
Anna Kendrick, my absolute favorite of the 11W gif women. With all due respect, of course, to Allison Brie, J Law, and the Stop Girl who are all beautiful, but Miss Kendrick is a cut above.
Perhaps I'm being too critical, but after reading the hurry up tonight I would actually rather have Nixon over Judson. I read Judsons comments about Florida and I compare that to Nixon saying he would commit to tOSU as soon as he's offered. It seems to me Nixon wants to be a Buckeye more than Judson who seems more interested in playing the recruiting game, which (almost) never works in the teams favor. Considering that they are similar, almost identical players I like Nixons passion for Ohio State.
I don't really care what the rankings say, Nixon is full buckeye. Always go full Buckeye!!!!
And yet no mention of a Cleveland Browns Super Bowl run.......
The Soup Nazi and Jackie Chiles. Enjoy!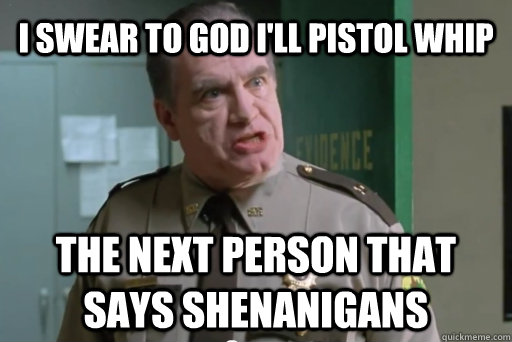 Reminds me of this article about our 3 QBs transferring. Obviously fake, but pretty funny.
http://uweekly.com/and-then-there-was-none/
Thank you for the insight Codeezy! To answer your question, I like rock, jazz, prog, and grunge most. Basically anything that isn't country, rap, or the auto tuned garbage you hear on the radio. Love classic rock, that's why I wanted to pick up bass in the first place. Love listening to Entwistle, Geddy Lee, and John Paul Jones.
You said in your post if money's not an issue go for a Ball, Richenbacher, or Fender. I know those run $1200+, which I wouldn't mind spending, but does it make a huge difference in sound? I don't want to go cheap if that means the bass doesn't have good sound. I guess I don't quite understand what makes them so expensive besides perhaps name recognition.
How did you learn to play? Did you just pick it up and go or did you take lessons?
I guess Don McLean was right about Mick Jäger being Satan:
"So come on Jack be nimble, Jack be quick
Jack Flash sat on a candlestick
'Cause fire is the devil's only friend. Oh and as I watched him on the stage, my hands were clenched in fists of rage."
Mr McGibblets spotting! Front row Center!