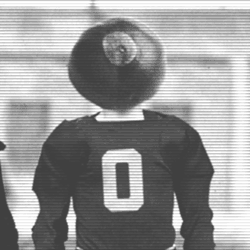 SantaBarbaraBuck
---
MEMBER SINCE February 11, 2015
Recent Activity
Love the asterisk by the way :)
I mean, if it is, he's a must take, right???
Right. They aunt. Strong argument.
Totally hear you. But you and I playing at 75% in a rec league is different than these guys going up against all world athletes.
I guess my whole thinking is this - Bosa (and everyone else) has been playing pro football for 3 years already (just not getting paid for it). Kevin Durant did the "play through it" thing and it's costing him a season of play (I know, he's still making a shit-ton of money).
Eh. That's the kind of agent I would want. These players have a limited amount of time to make a ton of money. Taking care of their bodies should be priority #1.
This is the craziest question I've ever seen on this site.
Yeah, that's actually hard to believe. He couldn't have been much more than 12% last year... and getting down to 8% is utter insanity.
Garbage. Coaches can do whatever they want and go wherever their heart desires. Players? Not so much.
Going to the link for the 2012 recruiting class and looking at their rankings vs their end value to our team is fascinating.
"Visited West Lafayette drunk"
BRILLIANT
Legitimately just made my day
8,000 calorie diet... I would have to smoke some serious greenery every day to accomplish that goal.
This made me laugh. Hard.
Coop is going to make a name (nationally) for himself this year...
This made me laugh harder than it should have :)
I mean the coach that recruited him and loves a running QB is gone... I think that qualifies as more than just a playing time thing, right?
Corey Wren on Ohio State's roster or radar? Huge difference ;)
I totally missed that. HILARIOUS!
To me, route running is EVERYTHING. I've seen average athletes dominate games at every level because they truly know how to get open.
Absolutely hilarious. And true.
Exactly. Zero% chance of that.