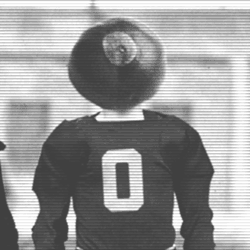 SantaBarbaraBuck
---
MEMBER SINCE February 11, 2015
Recent Activity
Wait. You were offered??!!!
Well. That proves it, alright!
If you think any of the other conferences are playing this fall, you're insane. Nobody else is going to play college football and risk the liability. Not a chance.
"I'm considering opening my own trunk so that y'all can buy back to school clothes for your sixth-grade son from my closet"
- this made me LOL
Have a weird feeling that Clemson is going to be losing more than a couple commitments over the next month or so...
Ha! Right there with you :)
Got it- so your name has nothing to do with Michigan.
Really tough timing for these kids... so many prospects entire life trajectories will be changed dramatically due to the virus. I know the stress it has put on us adults who are, theoretically, mentally equipped to handle this stress (I'm not- White Russians have been my partner). I can't imagine being 15-18 years old and wondering if my dream of getting noticed and playing for a big program will be crushed.
Agreed. I don't think we've really had a player like him.
Aww. Congrats, Kevin!! Pics are gorgeous and you both look extremely happy. Soak it all up, man. Great times ahead :)
His highlights are utter insanity.
Agreed. Never heard that term before but, man, it says it all, right?
I tore my social anterior in college... haven't been the same since.
Regardless of his actual time- this is a super smart way to get attention. If I'm setting myself up to get drafted, this is exactly how I'd play it. Get on everyone's radar, perform over the season, make it rain.
This legit made me laugh out loud :)
Kudos to grandma! Love hearing stories like this!
Love your story just as much!
Congrats on the upcoming wedding, brotha! It's a game changer in the best of ways :)
Is it me, or are the new highlight videos with the "wait for this" and funky arrows super annoying? I feel like I'm spending way too much trying to determine which player I'm supposed to be focusing on.
End rant.