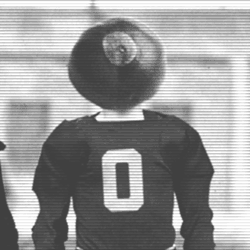 SantaBarbaraBuck
---
MEMBER SINCE February 11, 2015
Recent Activity
What a terrible way to wake up this morning. Just awful all the way around.
The amount of information and research you do constantly is mind-blowing. Keep up the great work!
Wait. It's a 3 day visit??? Wow.
Exactly. Brought back painful memories. I'm sure we'll get this turned around ;)
So stoked about Coombs being on board for so many reasons. I just pray he's willing to back off his face-guard / don't look for the ball concepts.
Exciting prospects. With that said, and with the utmost respect, I would really focus on some proofreading here. It's pretty distracting actually.
Agreed. Luckily, he's going to have a ridiculous year on a national championship team. That play will be a distant memory :)
I love Coombs more than anyone. But I do hope we moves away from that philosophy. It cost Tennessee on a late PI this weekend as well.
You bring up some interesting questions. One thing I'll mention is that I can't imagine a scenario in which you would trust an 18 year old with confidential info like "don't worry, Coombs is coming". Such a high likelihood that they would let it slip and cause unnecessary drama all the way around.
"Slams" isn't close to accurate.
But... it did get me to click and read the article :)
Ehh... plenty of memes available. Probably best to choose one that doesn't include scum like him.
I mean, right??? I'm as bitter about the loss as anyone but it's time to focus on the future.
I somehow missed that as well until my buddy sent me the clip. Absolutely infuriating
Yep. Yep. And yep. You're dead on here (unfortunately).
Agreed. Not a single person in this world will be able to convince me that this game was not fixed.
Agreed. This isn't talked about enough.
Legitimately made me laugh out loud