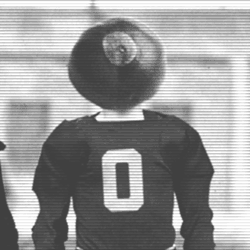 sandytowne
---
Member since 15 November 2010 | Blog
Recent Activity
Hardly ever comment but had to do so because of the great Phish Phun. Nicely done.
Love Cardale especially for what he did for OSU during last year's magical run. I don't even have 1/1000th the football knowledge of Urban but it is abundantly clear that JT should be starting.
This Wisco team is going to be a real tough challenge if they meet OSU in the title game.
OSU passed the ball 19 times and ran it 57 times. That is way too unbalanced regardless of how many carries you feel the QB should get in this offense.
Going to be really really tough to win at MSU.
Barrett has not been very accurate tonight.
Marshall has been terrible on punt returns tonight.
Haven't tried to stretch field once. Going to have to open up playbook.
Terrible. This is going to be a fight to the finish.
Inside run every single first down.
Exactly. Some people are taking crazy pills. Barrett, and the offense in general, has looked great the past few weeks. However, the level of competition has to be taken into consideration. Kent State has not won a game yet. UC just gave up over 630 yards of offense to Memphis. Maryland is ranked number 97 in total defense. In fact, the only defense OSU has faced that is top 50 in the nation is Virginia Tech which did not go well. At all. It is certainly possible that the JT Barrett and the OSU offense we have seen the past few weeks is not an abberation. However, it probably makes sense to reserve judgment on this until at least November 8 and to hold off on this quarterback controvery discussion.
Urban Meyer has won two national titles and has a career record of 129-26. His team's have finished the season ranked in the top four five times. He has a 7-2 bowl record. By any measure urban Meyer is one of the best coaches in college football.
This nonsense needs to end. The SEC is the superior conference. There is no debate. It has been proven on the field for the past decade or so. Yesterday was just the latest example that the B1G is far behind most, if not all, of the power conferences. All we can hope is the youth on this OSU football team develops as the year goes.on.
Tim Duncan would like a word.
Agreed. Cavs tried like heck to trade out of number one last season but no one wanted that pick. One of the worst lotteries of all time. Not going to kill them for the Bennett pick as a result.
Given age and performance to date, I would also put Irving and Curry over Conley. No knock on Conley; he just plays a position where there are a dozen plus upper echelon players.
Craft has played terribly tonight.
Craft is obviously not horrible. But he has in fact played horrible today.
Defense has fallen apart. Failing to close out on shooters on the weak side at least three times this half.
Wow, three fouls in roughly eight seconds.
OSU's defense breaking down now.
Marquette's 39 point performance is certainly in play right now.