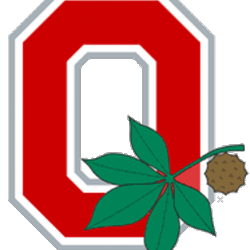 Sanantonefan
---
MEMBER SINCE August 28, 2014
Favorites
NFL TEAM: Bengals/Saints
NBA TEAM: Spurs
MLB TEAM: Reds
Recent Activity
Can someone please call that Clemson dude a waaaaambulance???
Joe will be great if our o-line doesn't get him killed. The defense was crappy. He can't do it all by himself.
Just. Win. All. The. Games.
I thought Corey Dennis was our arms dealer!?!?!?
Just finished "Crucible of War" by Fred Anderson. Essential reading on the French and Indian War and how it set the stage for the American Revolution. Also, finished "Be Free or Die: the Amazing Story of Robert Smalls' Escape From Slavery to Union Hero." Amazing story about an amazing American many don't know about. Finally, Eric Foner's "Fiery Trial" about Abraham Lincoln and the issue of slavery. Great read. Just starting Alan Taylor's "Civil War of 1812" and "American Revolutions."
Congrats on 10 years. Keep having fun!
When football comes back, this team is going to be enormously entertaining to watch. Both offensively and defensively, this team will wreak havoc upon opponents.
Oh and...#fireCOVID19
Stay safe Buckeye fans!
Not surprising--DPJ is a talented guy who was underdeveloped at TTUN.
5 out of 4 people have trouble with fractions...
Sorry--I've been off for a few days.
My point is, there are different types of productivity and we've had success at making our TEs all-around performers, blocking as well as receiving. NFL teams seem to like this, which results in them picking them up. I also think that is why we continue to get good recruits.
A lot have bashed our TE use out here, often with reason. I'd love to see the Bucks getting more creative and using them in the passing game more, but it seems to be working for the players.
Sorry--I don't do math once the alphabet gets involved...
To be fair, at Stanford he was great at...letting Andrew Luck play. lol
He'd whoop opposing linemen with his Bear hands!
Although our tight ends have not been thrown to much, we still have had some success sending TEs to the NFL. As the NFL moves towards a TE role with more use in the passing game, perhaps we will as well, but there's only one ball to go around. Anyway, we definitely have a great group.
Yep--the Cold War impacted a lot of this.
Remember all of that stickum Biletnikoff used to have all over his hands? I always wondered how sticky those footballs got during the games--not sure how often they changed them out back them.
He and Branch were great.
The situation has gone to pot. I believe there doobie some good players still around though. They need to keep Mary Jane out of the spotlight.
Looking for truth in all the wrong places....
Seems like Coach Holtmann is doing everything right.
Good luck young man! Hope all is well very soon.
A ton. I teach history and didn't know a lot of it, although my focus is from early America to the Reconstruction.
Well, since we normally have 10-12 in our RB room, we should be okay...
"Overthrow: America's Century of Regime Change From Hawaii to Iraq" by Stephen Kinzer. Pretty damning book on America's attempts to change regimes for countries and the long term impact. Reading it for a San Antonio history book club meeting. I have never attended a book club before, so this will be interesting.
I think he ends up being a free agent. I've always liked Andy, and he has been a class act, but he tends to come up small in big games. I doubt he has much trade value.
Still, great team/community guy and he absolutely is great against over-matched teams, or when he gets a lead.