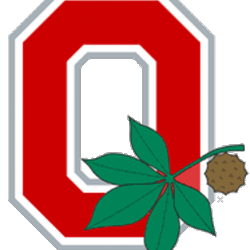 Sanantonefan
---
MEMBER SINCE August 28, 2014
Favorites
NFL TEAM: Bengals/Saints
NBA TEAM: Spurs
MLB TEAM: Reds
Recent Activity
Sarcasm. I even used the /s this time. ;)
Wait, but Hornibrook was ahead of Haskins and one of the best QBs in the B1G, right???? /s
I think he is right. He doesn't fit, especially defensively, the Buckeye's style of play. Good luck young man!
Unfortunately, I think this will be the norm. It started with the crappy Heisman coverage. He will be third every time even though he deserves much better.
It is SO hard to replace a successful, popular leader (not to mention legendary). It is much easier to replace a mediocre, poor, or unpopular leader. However, Day seems to get it. The pressure is on though. It would be nice to see ZERO drop-off. That is the expectation and always will be at OSU.
Great write-up Kyle. Looking forward to Haskins and Day picking apart another good defense!
They may matter, but us bitching about them does not. I doubt they peruse 11W regularly.
I just ignore them. I'll watch ESPN if there's a game on. Beyond that--nothing. There are bigger fish to fry.
Wait, but his third season isn't over yet...wow...he's gonna kill that record.
I get my sports on-line. Unless there is a game on, I watch zero sports channels. Don't need their opinions.
Haha. Not sure how that happened. Probably because I'm an old guy with technology too far advanced for my skills. TL;DR: smart phone, dumb user
At this point, I just want both Bama and Oklahoma to lose when they play each other. Wish that was possible.
At this point, I just want both Bama and Oklahoma to lose when they play each other. Wish that was possible.
Hopefully a fat finger.
If you are going to invite 3 to an awards ceremony, give all three equal time, attention, and limelight no matter who you think will win. It's not that hard.
Free crab legs.
Have you listened to Cris Carter and interviews/columns from writers everywhere? The medical issue was real. Urban did admit the events at the beginning of the season were a part of it, but the medical stuff was #1. I did not DV you, but man, talk about a negative nellie.
And some people just want to make it out as something else, especially the ESPN jerks.
Gonna be a roller-coaster for a while.
The silver lining to this is that we have different players stepping up when needed. This gives our youngsters experience and confidence. Also, we don't solely depend on one or two guys where, if they have an off game, we're hosed. I think some true clutch guys will emerge, but like how balanced and spread out the contributions are. Our bench has been very good for the most part.
Agreed--the Illini coach was awful! Cursing at the refs and giving them a hard time--and he did not get a T.
Cris was actually happy he retired. He was afraid something bad would happen to him if he didn't because of this brain issue
Good win! We had a little trouble with their press at the end and it got a little scary. I'm sure coach will get it worked out.
I saw this on twitter. I have them the old "welcome to fantasy island" gif. Lol
It would also help with recruiting. Schiano has been point man for many of our recruits.
Way to represent Buckeyes! Keep up the great work!