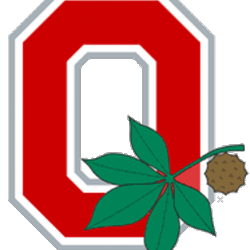 Sanantonefan
---
MEMBER SINCE August 28, 2014
Favorites
NFL TEAM: Bengals/Saints
NBA TEAM: Spurs
MLB TEAM: Reds
Recent Activity
I couldn't care less--the only rankings I care about happen towards the end of the season...
I could not care less. The rankings I am interested in occur near the end of the season...
Great comment LCT. Just be nice--you do not know what battles another is facing. It seems to be so hard for folks to do this, especially on the internet.
Go to Stephen F. Austin University in Texas--you'll find him there...
Great piece as always Ramzy. Hartline has been a revelation as WR coach. We've always had talent, but now we have great coaching too! If the defense gets off the beer this year, it will be a glorious year!
If he can bring our defense back, with Day's offensive mindset, this will be a fantastic year!!!!
Actually, I have seen a lot of people on this board say negative stuff about Werner throughout the season. I's say he is definitely NOT a fan favorite at this point. I'm not sure why your take was this way.
Of course, begging for downvotes is a self-fulfilling prophesy.
Welcome! What's the greatest story you can tell about coach Wilson?
Without the killer side effects (mostly).
Shelby Foote is a wonderful writer, but is a bit sympathetic to the Confederacy for my taste. The trilogy is a must read just to get the perspective though. I also like anything by Bruce Catton and James McPherson. In fact, if you are only going to read one Civil War book, I'd recommend Battle Cry of Freedom, by McPherson. There are so many great Civil War authors out there though... Earl Hess, David Blight, Burke Davis, Steven Woodworth, etc., etc. You could read forever. I don't watch much TV except for Bucks games and movies--I'd much rather read a history book because I am a history nerd (got the T-shirt).
Maybe slow to make a read, get off a block, or react in the correct way, but definitely not slow as in foot-speed.
Alongside their co-division championship banner???
I'll take it then. I love those things!
You need a snickers bar man.
Yeah, nowhere near the songwriting chops.
I see some resemblance in voice and style, but they have a long way to go before they even come close to the mighty Zep.
I listen to mostly classic rock and blues on Sirius XM, Pandora, and Amazon Music. I find I do not like a lot of the newer music, but once in a while I stumble upon a new band I like (often from 11Wers) like Samantha Fish, Gary Clark Jr., and Greta Van Fleet.
Double down on Gary Clark Jr.
I think DeMario McCall fills that role. From what I hear, as of right now he is the backup tailback.
Samantha Fish. Known for award-winning blues, but not your traditional blues performer. Her music borders on Americana (she recently did a cover album of old R&B songs) and is evolving. I saw her live once--her stage presence and music was outstanding. She tours all of the time and came to Ohio last year. In fact, she is coming to Natalie's in Worthington OH on March 19. If you get the chance, see her live.
I have faith that coach Hartline will not let this talented group fall short of last year's production.
Go Bucks!
Oh, and if you don't like it??? Shit happens bum juice.
P.S. We'll try not to hang 70 on you next year. Just kidding, we will.