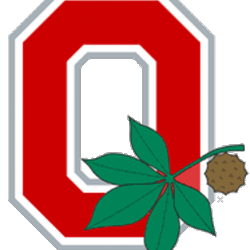 Sanantonefan
---
MEMBER SINCE August 28, 2014
Favorites
NFL TEAM: Bengals/Saints
NBA TEAM: Spurs
MLB TEAM: Reds
Recent Activity
Dobbins by 126
Some people talk and act like they're tough.
So little injuries like this
Some play through a "little injury" like a broken wrist and prove they are.
Go Damon! Go Bucks!
I think it is because fans of the teams in those bowls want to see the great players from their teams that they have been following all year.
I have heard that many Alabama players are already thinking of sitting out their bowl games since they won't make the final four. Now, as far as I'm concerned, Bama can stay home and I wouldn't have a problem with it, but Bama fans are probably unhappy. How much fun would the Rose Bowl have been if Dwayne Haskins sat out?
If the NCAA wants to have other bowl games to have any relevance at all, they need to figure something out. I don't know the answer.
As a long-time Bungles fan, I wish my outlook was as rosy as those of KC Chiefs fans.
I love this team. They work hard. They play great defense. They don't care who their leading scorer is. They move the ball around and find the hot hand. They have no "superstar" teams need to key on--any one of them can lead the team in scoring any given night.
They play as a TEAM, which is great to see. I love what Coach Holtmann and his staff are doing. Go Bucks!
Why was the cranberry sauce red?
Because it saw the turkey dressing.
I've already got #firetheoffseason ready for action!
It's the same way with words. Gov't means government, don't means do not, etc.. The apostrophe takes the place of the missing letters.
P.S. TTUN means losers but that's a different rule...
Oh, I agree with you--but the combination of being great at both is deadly.
Same in the Air Force.
I completed an entire master's degree on-line, since the AF moved me around so much. The classes were much harder than the classes I took from the brick and mortar school. There's nothing wrong with taking on-line classes.
Just. Win. All. The. Games.
I'm sure Wisky will make adjustments, but so will we. I don't think they can stay with us on a clean field.
TTUN's TEs had some success against us early, but I think we will be fine with Wade back and the way our staff makes adjustments.
Bottle up Taylor again and we win going away 52-10.
Go Bucks! Beat Wisky!
The Wolverines were able to neutralize hold Chase Young
FIFY
Unfortunately, there are quite a few that don't get it and take things literally (not talking about kleptomaniacs).
True enough, but recruits do respond better to a culture that shows the coaches care enough to be attentive to prospects. That culture just carries over when they visit and see it in person. Recruits always talk about the brotherhood mindset they see. They want to be a part of it.
TLDR: product excellence + caring culture sells best.
Maybe that's why they tried to take them off during the game--to get an autograph???
He has since deleted assholish tweet. Must have got hammered enough on twitter he took it down. Or, twitter did.
One asshole TTUN fan on twitter said he hoped Fields got cancer. I couldn't believe it! Told him I hope OSU beats TTUN every year but I'd never wish cancer on any human. What scum.
One can only hope so. It is so much fun beating him!
Over 100 in the first half! Keep it up JK!
In the nursing home with my mom for the first time ever. It's a tradition that we watch it together if I live near (the AF often separated us). She was the one that fanned the flames of Buckeye fandom in me from a young age. Now she lives in a nursing home in San Antonio.
540
Likewise:
Nervous--check
Confident--check