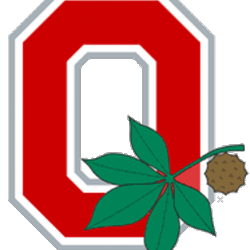 Sanantonefan
---
MEMBER SINCE August 28, 2014
Favorites
NFL TEAM: Bengals/Saints
NBA TEAM: Spurs
MLB TEAM: Reds
Recent Activity
Vanderbilt...
No DV from me, but...
HAHA. It is a job requirement. I've had parents confront me in the parking lot after a game. I was 6' 4" and around 250 so I didn't worry a lot, but you never know who is packing these days.
I also called a strike three on Oscar Gamble's nephew and had his mom scream at me because "my kid was going to be buying his baseball card someday" but I don't think that ever happened. ;)
But where's the defense????
Plus I have a bad back and knees. HAHA
Haven't said this in a while, but thanks to Spooner, AE, and all of you folks who are tuned in to the recruiting scene and share with us. It makes offseason somewhat bearable! #firetheoffseasonexceptforrecruiting
I used to umpire Dixie League baseball--for about 2 years. If only they could have played the game without any fans, I might still be doing it.
​Sure it wasn't his beer report profile on BrewingReportOnline?
That is a true statement--golf all year here.
I live in, well you know, and I agree on the oppressive heat. However, I married a southern belle and have grandbabies here, so I have to suck it up. If I were a recruit, I'd be on my way up north.
Grew up in Vandalia, and Northmont was supposedly our rival, but we had about as much success in the 70s against them as TTUN does against OSU. lol
Neither does hooker hook 'em.
I was lucky as I was only about a mile away and had no major roads to cross. We'd gather a group and go up there and play when the league wasn't playing.
We used "pitcher's hand" (we called it that) and would also close a field if we didn't have enough fielders (no opposite field in the park homers when nobody was over there).
4 out of 3 people have trouble with math. I am 1.
That's fine. We should hold our coaches to high standards. Just providing some counterpoint. I had been hearing that he was a pretty good recruiter and emerging star on the staff. Here's who I read he was primary for (from 247):
Chambers, Jacoby, Eichenberg, Potter, Crowley, Cormae Hamilton, Gill, Tyreke Smith, Snead, Banks, Teague, JK, Antonio Willams, Jaylen Harris, McCall, Wohlabaugh, and Malik Barrow.
You are correct though--he has not hit on our number ones as far as RB is concerned.
You are exactly right. Fleming may be the 5-star, but i think the future is bright for all three! We'll see what happens when they meet coach Mick and go from there. haha
If Trayanum wanted to be "the guy" that would hurt Alford. He can't promise that while pursuing Robinson.
As far as WRs are concerned--anywhere from 2-4 can be on the field at any one time. This causes problems with a comparison. It is very conceivable that our top 3 WR recruits are all on the field at the same time a lot.
I think we have had many RB wins recently, from Zele, to Weber, to JK. I think Teague and Crowley are talented as well. Alford has also recruited Gill and McCall, as well as many at other positions.
Also, our offense isn't as focused on the running game as it used to be. That may have an impact.
Like many of you, I played pick-up ball constantly. I also played little league, but it NEVER conflicted with what my parents were doing. They tried to make it to my games, but if not, that was fine. I rode my bike to and from games.
Then I saw my sister spending huge sums of time and money helping my nephew with logistics for his travelling all-star team. They went all over and every weekend was nothing but baseball for her. He did get a scholarship to pitch at a community college, but won't sniff the big leagues like she thought. Oh well--it is different now.
Is it spelled the same frontwards as it is backwards????
Timing is everything. ;)
Right--If you CB EVERYBODY to your favorite school, you are bound to be right once in a while.