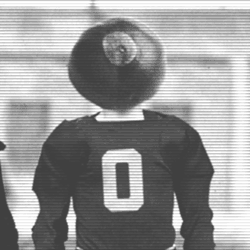 Sampson8080
---
MEMBER SINCE July 13, 2017
Recent Activity
Don't tell Aaron Rodgers that.
Cooley has been out of the league for six years.
It's a terribly managed (and owned) team. Of course, almost all of the teams that needed QBs fall into that category (Giants, Dolphins, Bengals, etc..).
Gettleman has literally not made a single successful decision since being hired. If you don't believe me:
https://deadspin.com/the-giants-did-this-to-themselves-1833258253
I think the Foles contract is only really 2 years ($45MM). Then pretty much team options (with declining cap hit) for the next two years.
There was some noise about Greg Kerkvliet going 197 in the future. Given how tall he is, would that even be possible?
I'd like to see Jordan redshirt and be ready to compete in 2020.
1. That "non-call" was not nearly as controversial as the takedown.
2. Once it's in, and there is control. It's a takedown. Obviously the Party is biased (as am I), but Wrestling Twitter generally is not.
3. Fine line between counter-wrestling and stalling. Dake didn't tread that line too closely. Yiannis' reputation let him do so in the Finals.
4. OK?
5. If the takedown call was blown, the better wrestler didn't win. Pretty simple.
Nickal has grown on me. He's a good kind of heel. The kind of wrestler you want to boo, but you respect them. And he brings color to the sport.
That thug from Iowa, on the other hand... Seeing him lose to Micic again was glorious.
He is the most immense 165lb human being I've ever seen in person. He is not short either. I don't understand how mass works.
It's amazing how everyone becomes so anti-free market/capitalism when it may disrupt their college sports.
I think I've read that Peppers had a better 2018, but Giants fans who are trying to keep positive are trying to tell me that Peppers is a "very good" starting safety. When did that happen? Or are they overly optimistic?
First, I'm a Bengals fan. :(
Second, I'm inundated with Giants news at all times, and his teammates really like him. Even Eli likes him (of course over the past 4+ years Eli is literally the worst QB in the NFL when OBJ doesn't play, so there may be some bias there).
The Giants have been terrible when OBJ has been hurt. They've been mediocre when he has played. I've never read a single negative comment (or rumor) coming out of the Giants locker room about him. He's not Baker Mayfield, but he's similar in that he works harder than everyone else and his teammates love him for it.
They REALLY liked that he finally exposed their terrible coaching and playcalling. That was no secret and he was the only one (other than Eli) with the pull to do so publicly.
So no, he was not a locker room cancer. He's not TO. Making up otherwise is...
But he is a good locker room guy. All reports I've read are that his teammates like him.
Same YPC as Fornette last year. They need to get that QB situation under control, prime James Brooks couldn't run against 8-9 man fronts.
Mayfield measured 9.25" at the combine.
Manziel is the one that had the surprisingly big hands at 9 7/8"
Yianni is an absolute stud, but if McKenna can sneak past him here (and not lose to Lee at the B1G) it will put him on the other side of the bracket at NCAAs from Yianni and Lee. That would be a huge advantage.
Also, subscribe to ESPN+. It is the best streaming service. $5 a month for so much good stuff.
Any day now we'll see it. Any. Day. Now.
Zeke is a head stratcher. Bosa missed too much time.
No one cares what you think.
Not even close. He's a good guy.
I've never noticed Hall as being cocky or arrogant. While I find him frustrating to watch, he has always seemed like a good guy.
On the flip side of the coin, Nickals is the most fun wrestler in college to watch these days, but seeing him lose is a joy.
BOB will be lucky to have a job in 12 months. For an average coach, the weakest schedule in the NFL and Deshaun Watson would normally provide job security.
Calling Saban (an NFL washout himself) part of the BB coaching tree is generous. Ferentz worked under BB for two years. He's a Fry guy.
Belichick's coaching tree doesn't have many limbs.