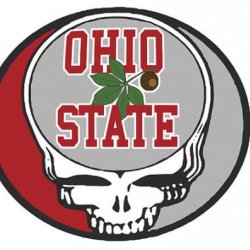 saintstephen11
---
MEMBER SINCE January 04, 2017
Recent Activity
He should have been passing out hookers and blow to the players not doing his job. They just won the biggest game of their lives.
so not hitting a cop in anger is excessive respect now? Way to twist the circumstances to fit some anarchist paradigm.
Hypothetically did Zeke strike the cop in anger or in celebration? Context matters.
They also lost another arrow in their quiver when OSU was named the top online undergraduate university in the country. Yes better than UM.
The ass slap was not in celebration. It was because OBJ was pissed at the cop and struck him in anger. Big difference.
watching the video, if OBJ was smiling after hitting the cop I doubt it would be an issue, but his face looks like he hit him because he was pissed at him. Different outcome.
I think you might be misinterpeting the quote. I believe the author is stating that if you start with the Clemson loss this year and count backwards in time, you will get to the Cooper era before you get to 44 losses. Nothing against Cooper.
There is immature and then there is downright rotten to the core. One can be fixed, the other not so much. Need to determine which category he falls into. if he is a horrible human being then you have to pass. if he has a good heart, but does stupid shit (like a lot of teenagers) then it makes sense to bring him on board.
Have to break in a new QB in Iowa. Not always easy.
Cincy has ESPN posters on his bedroom wall. You can't say anything about ESPN or anyone associated with it here without him swooping in to save the day.
I'm going to wait for the facts to come in. Anyone can find an ambulance chaser to file a lawsuit.
you mean like when the local police didn't find any domestic abuse against ZS but somehow Urban should have stopped it anyway?
One question: do any of them realize they were bludgeoned by OSU and were extremely fortunate to win that game? If so, I will listen to that fan ... otherwise lmao at their delusion.
Yep, the same guy who ripped our defense apart when it mattered the most.
certainly not throwing the ball and certainly not when Wade was in the game.
IMO, Fields isn't even in the same ballpark as Lawrence, Burrow, or Haskins, for that matter.
You mean the Lawrence who went 18-37 last night?
JT fit Meyers love of a running QB. It was all about numbers for him. Throwing the football was never in his top 5 characteristics for a QB. JT checked the boxes for Urban. Urban just didn't have the right boxes in his checklist. Modern offenses have changed and he didn't until JT was gone.
Although I tend to agree, the weakest link to our defense was any time Shawn Wade was out of the game. It was only the games that he missed or was hobbled that the defense did not dominate. Having him ejected against Clemson was even worse than the horrendous call on the scoop and score.
That PI call that wiped out the Clemson TD was such a bad call and it couldn't have happened to a better team after that the shit calls they got that put them in the NCG.
won't watch it. haven't watched a final since 2014.
They went 11-1 with an upset before losing to the #1 team in the country.
I don't remember playing Georgia this year.
If Gee is 6'2.5 and Fleming is 6'2 then JSN is taller than 6'1. Photos can lie, but he looks taller.
I thought Friermuth was coming back next year.