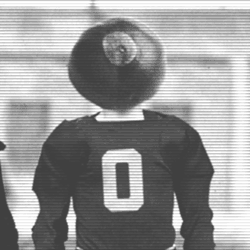 Ryno3031
---
MEMBER SINCE November 04, 2016
Recent Activity
Always wondered why he took that job as it's very tough to win there, especially now that they're in the B1G East. I would think if you're one of the hot commodity coordinators you'd choose your first gig a little more strategically. Is this just an example of coaches being over confident thinking they can succeed anywhere? Did he have ties there? Was it simply money? Or did he feel this would be his best offer from a power five program?
Ah ok...makes sense then. Although someone should tell them to come up with a better "insult"!
These coaches are in no-win situations. No way he can sit with boosters and say "If Texas wants me I'm gone"...so they tell boosters/school officials what they want to hear, and then become liars. It's difficult to trust a coach nowadays unless he's at one of the premier programs in the country....thankfully we never have to worry about that!
Oh...and someone please tell that guy it's "UT", not "TU"...I mean, it is only the biggest, most well known university in his own state :)