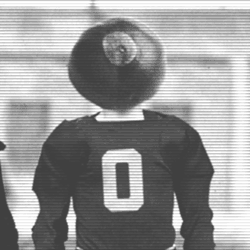 Russell438
---
Member since 03 June 2013 | Blog
Recent Activity
Nice too see local talent offered. Don't want to see anymore jake butts or taco charltons
Perfect opportunity for a spin move
Why does the way he dove into the end zone look familiar? Was that Brax against Penn St dive from 2013?
Do you have a link? Like I said I am aware which side is Ohio State, but for the end zones...I dont think the ends split 50/50. I believe 1 end is OSU and 1 end is Bama.
I have been to most home games this year, I would recommend Stub and Herbs (It is their equivalant to Varsity Club - get there early). BW3's is right next to the stadium, you can almost see into the stadium and there is plenty of outdoor tent space.
We would be undefeated with braxton. If you question that I wouldn't understand it.
I'd think AL, AU, Ole Miss would Vegas neutral field favored against any teams ranked 5-25 in my honest opinion.
I've traveled internationally and have yet to successfully find places to watch games - typically only near AFB with Armed Forces Network may have the ABC type nationally televised games...if in temple bar, buy a data plan for your phone, watch highlights as they come through on espn gamecast and drink guinness to Irish music.
This IS Jim Tressel and I was NOT happy with the kicking and punting against Va Tech!
Dontre 166
this week he finally breaks a couple big ones
"At work, pour yourself into as many projects as you can. It'll be hectic, but the day will pass by much more quickly."
I would say that is risky advice during football seasons - can quickly become involuntary Thursday evening or weekend work! Also - tune up Saturday AM with Penn St versus UCF.
Good point, oversigning plays a factor in the numbers, but oversigning leads to more quality players added to the program.