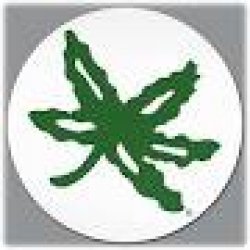 russbuss31
---
Columbus, OH (via Uniontown, OH)
MEMBER SINCE August 25, 2014
Favorites
SPORTS MOMENT: I was in the crowd at Nationwide Arena for our first home playoff win ever for the Blue Jackets. AMAZING.
COLLEGE FOOTBALL PLAYER: Michael Wiley
NFL TEAM: Cleveland Browns
NHL TEAM: Columbus Blue Jackets
NBA TEAM: Cleveland Cavaliers
MLB TEAM: Cleveland Indians
SOCCER TEAM: #savedthecrew
Recent Activity
this feels too short. gotta dig a little deeper to bring us more twitter #content
Same. I am only one of 350 million people in this county, but the only voice i have in the matter is to not turn it on if i don't like or support it. I didn't, and I have no regrets. Sucky games anyways.
That's a bold strategy Cotton. We'll see how that works out for him.
today is a blur. my heart is racing.
This is an incredible article. So well crafted. I love the behind the scenes info this gives us - just a couple guys living a dream they created through friendship and hard work. Excellent.
second only to the jams and jellies club membership!
probably has something to do with sending Urban out.
I think only Kroger Marketplace sells Khakis, not ALL Kroger's.
The one in lewis center IS a Kroger Marketplace, so he COULD have been buying khakis there.
I love Thad, but I could never get on board with his early season scheduling. I understand the core concept of learning through winning, but it was just too many cupcake teams for my taste (and I LOVE cupcakes).
Unpopular opinion: these buckeye battle cry articles are actually bad. "let's mock people who said idiotic things by repeating them and making idiotic comments". I'm probably in the minority, but oh well.
I would be surprised if he goes in the first round. Look around the college football landscape - you think there aren't 32 guys better than him at their respective positions? I'm hoping he is, but I'd be surprised.
Is there a reference here I am missing? Or is this just some good old fashioned terrapin stew?
261 - sorry if thats a duplicate
i grew up loving fazoli's. I'm totally going to go to one here in Columbus now. boo yah.
i think he is referencing the many times DJ proposes the idea of a reality show in his skully's
I actually met a fan a few weeks back when I was touring the Coors brewing facility in Golden. He was an alumni and was a pretty cool dude. I asked him what it was like knowing his team was traveling to Columbus to get their ass kicked. He said they'd take their money and run.
at first i was so down on campbell's drops and mishaps but after I kept watching, he made a few big special teams plays and threw some great blocks as well. comfort with the ball and receiving will come with time; it was nice to see him succeed at the little things which lay the foundation for his position.
78
Probably a duplicate but just in case it isn't!
i'd take those odds to vegas any day.
silence of the lambs, reference? if so, +1