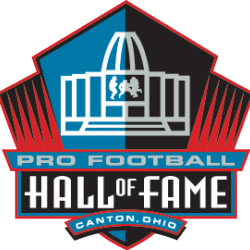 RunTellMatt
---
Member since 30 August 2010 | Blog
Favorites
COLLEGE FOOTBALL PLAYER: Beanie Wells
NFL TEAM: Cleveland Browns
NBA TEAM: Cleveland Cavaliers
MLB TEAM: Cleveland Indians
Recent Activity
Born and raised in Canton, OH, die hard Buckeye fan and all Cleveland fan. Lived in Florida and now NC and it's amazing to see how many Buckeye fans I run into everywhere. Go CAVS!!!
31-26 Bucks. Neb goes for two at some point, doesn't make it.
24-21 Bucks on a late field goal.
Go Bucks!
How the hell are we 16.5 point favorites in this game? I was thinking more like 7.5. With a first time starter for us and Colorado's ability to move the ball, you have to think this has the potential to be closer than that. Braxler, however, is still a big wild card.
BTW, now that B-Rax is starting, a certain trend for the future, perhaps it's time for a nickname?
New contest, 11W?
New Banners: If we're going complete redesign, I like Rych's 3rd one down with the grass and the top two as well, and Cob's take too.
Suggestions for new ones? I did these two at lunch, so I'm pretty quick with the Photoshops.
Hilarious. I haven't laughed this hard all week. This is my favorite Men's Bball team of all time!
Outstading article. Everything I was thinking but couldn't find the words to say. Dropping the Bucks in the final ballot was the last straw. F**k Herbstreit. If his boys are anything like him (e.g. lacking character, loyalty, talent, etc.), they won't be getting an Ohio State offer anyway.
Hilarious. I guess when you get to be a certain age, you've earned the right to not have people object to everything you say and do. My father apparently believes that age to be 60.
"Ah, for crying out loud! Another fricking loss to Northwestern?! Come here, Ferentz. Walk into this," says Coach Fry waving his hand back and forth in a vigorous slapping motion.
http://msn.foxsports.com/collegebasketball/story/Goodman-NCAA-tournament-picks-111010
Early predictions from Fox Sports writer. Has Buckeyes winning it all, Michigan State in Final Four.
Buckeyes are 1.5 point underdogs. I never bet on basketball, but who do you like?
The Held: 38
The Attempting Cheaters: 24
This just in: Cameron Heyward already in beast mode. Approach with caution.