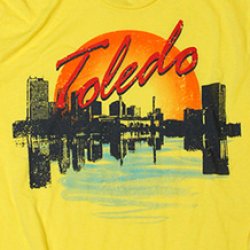 RunningFree
Sylvania, OH (via Liberty Center, OH)
MEMBER SINCE July 30, 2013
Favorites
SPORTS MOMENT: January 3, 2003
NFL TEAM: Browns
NHL TEAM: Red Wings
NBA TEAM: Cavs
MLB TEAM: Tigers
SOCCER TEAM: Columbus Crew and 'MERICA
Recent Activity
Werner's been reading everyone's comments here.
How old are we talking? Because I remember them actually being relevant before.
Showed up for the Penix jokes. Was not disappointed.
He better play so I can hear the announcers struggle through the game with a straight face.
Well, that's it guys. Wrap up the season. Probably not going to see a finish like that all season now.
Must-see TV just to hear the announcers struggle through this one.
20/25 passing and 2 (maybe 3?) of those were smart throwaways. Outside of the sack that happened when Fields stayed what felt like 3 days in the pocket (kudos to the OL for that, but you can't stop them forever), it seemed like he was in complete control and was making all the right choices. And don't forget that complete laser to Mack in the endzone that would have been an easy TD for Mack if not for the PI call.
"So, got an app to make me look younger?"
"Got just the thing!"
Huh, and here I was just making a tongue-in-cheek comment about being too old to understand fashion these days (or any days). You have a lot of rage, my friend. I hope you're able to channel it into something a bit more productive.
Whatever happened to good 'ole hoodies and jeans? Then again, I literally tell people to get off my lawn every summer (I'm growing grass here!).
All WR's for women in the sprints up to and including the 800m still stand, and all were from the 80's. Also makes you wonder what the PED policy was in the 80's as well.
And they thought they'd fill their need by drafting Ball. How's that working for them?
At 33% from the field, looks like he can't finish near the rim either. I know his minutes weren't a lot, but he couldn't even crack a single assist a game. On paper alone, seems like a waste of a PG to me.
When was the last time we had an OSU basketball team capable of going 12 deep? I'm not saying it's going to happen regularly, but if we see development in LeDee and Ahrens, and the freshmen (Diallo or not) acclimate well enough, it could happen. We just need a wing and a guard to step up and be reliable scoring options.
We also have a bunch of length at the wings, could zone be an option to keep Kaleb out of foul trouble?
The transitive property of bracketology.
There's now speculation that IMG Academy is involved somehow as well.
Maybe even trade down a bit with that new first-round pick and snagging one Parris Campbell. Would be a nice way to provide some comfort to their young QB while also getting some more picks out of the deal.
He should be a first ballot HOF'er just for putting up with all that for 11 years, nevermind his on the field accomplishments.
Say what you want about Olympic sprinters, but if he can catch a ball I'll send Bolt on go routes all day. At the very least it's going to force the safeties wayyyy back.
I think his problem is that he played too fast. I don't know how many times I saw him meet someone in the backfield, only to miss the tackle or have an arm tackle broken because his speed and angle allowed the offensive player to simply sidestep him.
Tyjon Lindsey transferring too. Lesson learned, don't recruit from Bishop Gorman if you value a long-term commitment.
It's not a matter of his draft stock against DE's or OT's, it's his draft stock against other QBs and right now, he's #1. Next year's class will most likely include Tua, Fromm, and Herbert. Current mock drafts have those 3 all going in the Top 5 or 10. If Haskins waits another year, the draft class gets very crowded.
Meh, 1 spot in rankings that ultimately don't mean much until the very end. The front half of our post-NYE BIG schedule is a tough one, with 5 of our next 7 games against likely tourney teams (and a bubble team in Purdue), so that will really show where we are as a team.
God forbid you ever have to make a decision in the best interest of your own career.