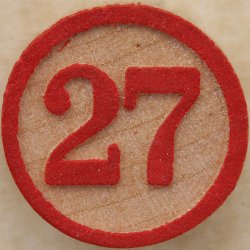 RunEddieRun1983
---
MEMBER SINCE April 14, 2012
Favorites
SPORTS MOMENT: Running on the field after TOSU beat Iowa to win the B1G title!
COLLEGE FOOTBALL PLAYER: Eddie George
COLLEGE BASKETBALL PLAYER: Evan Turner
NFL TEAM: Philadelphia Eagles
Recent Activity
We have a rundown folks, football is officially back!
That was enjoyable. I'm so ready for football.
Hey, how about some credit to the Minnesota coaching staff? No marquee 5* players and yet they're by and large considered the #1 or #2 team in the western side of the conference.
Dear Buckeye football team,
whip that ass. Let's go!
A great burger has a high quality beef patty, applewood smoked bacon, onion, tomato, cheddar, mayo, lettuce, and a fried egg.
Delish.
I say key on Mills on defense and make Martinez make plays in the passing game. If they try and get Mills going north/south I think Borland and Werner will make them pay.
If Ohio State were Rocky, Clemson would be the picture taped up on the mirror... Let's go get em.
The big 12 has all but eliminated themselves, I know Oklahoma State is still undfeated, but they're going to choke at some point.
I don't see any way the SEC gets two in this season. Whether it's Georgia or Florida in the SEC title game, they'll be a two loss team and if it's Georgia, they've already been dominated by Bama.
Right now my guess would be:
1. Clemson
2. Alabama
3. Ohio State
4. Anyone's guess... If the Pac 12 champion is undefeated I think you have to give them that spot.
Fields throws 5 TDs, but doesn't hit the 300 yard passing mark as he will most likely be on the sideline by mid-way through the 3rd quarters.
Sermon and Teague combine for nearly 200 yards, overall the offense hums to the tune of approx. 600 yards.
It's so close you can taste it! Let's go!
Been watching more Bengal football than ever before this season in the interest of watching Joe Burrow... A by-product of that has been seeing Vonn Bell, he has been very impressive.
Josh Myers comes to mind. The level of comfort between he and Fields is going to be a big time focal point for the offense to keep humming.
My thoughts were the same, if you remember last year they opened in less than stellar fashion against FAU, everyone thought early on it was a run away, then Ohio State kind of grinded to a hault and at the end they were just looking to not show their hand too much and get out of there with the W secured, then the next week blew the doors off of Cincinnati.
I think Day and co. will see the writing on the wall, it's Nebraska week 1 with a night game against Penn State the following week, don't want to show too much, want to get some of the younger guys some snaps. I think Ohio State wins it definitively without showing everything they can do. 48-13 Buckeyes.
If we're talking confidence level just to get out of the game in question with a W, assuming good health for the team my confidence is 10/10. Ohio State is just that much better than the rest of the conference.
If we're talking confidence level to go in and smack the opposing team around, impose the will of the Buckeyes, and dominate, I'll break that down here:
October 24th: Nebraska (38) 8.5/10
October 31st: @Penn State (6) 6.5/10
November 7th: Rutgers (82) 10/10
November 14th: @Maryland (91) 10/10
November 21st: Indiana (20) 8.5/10
November 28th: @Illinois (61) 9/10
December 5th: @Michigan State (73) 7.5/10
December 12th: Michigan (17) 8/10
I think Ohio State, again assuming good health for the team, walks into Indy with no losses, and no really super close W's either.
Damn, Gee Scott Jr is no Jr... Holy crap!
Every conference has a distinct top and bottom, the sec is just the poster child for espn for some reason
One thing that is glaringly obvious is if the buckeyes are going to beat Clemson or Alabama it will be with fundamental defense and consistency on offense.
I think when the "game" was a rivalry it had merit, but I don't see the point in spending time conversing with the enemy.
So because Michigan knows they're bad this year they'll be good? I don't follow. Time for an ass beating.
I think Harbaugh is great because his persona, and personality, as unlikeable as it is, makes the game a fun watch with all the stuff leading up too it, and then he's good enough to us to not be as good as Urban Meyer or Ryan Day and get his ass whipped.
It's for sure a "what could've been" sort of scenario.
Question is, does he know how excited WE ARE!? Because I'm ready to urinate in my trousers for the opportunity to cheer on Justin and the Bucks!
There are so many of these guys, right off the top of my head DeMario McCall comes to mind. He just hasn't found his role in the offense yet.
I think there are two ways to look at this, guys who never met their potential vs. guys who were never really put in the best possible position to succeed, or guys who were better players that sat behind guys that were older than them that should've been on the field ahead of those veteran players.
Michael Thomas, arguably didn't get used to the best of his ability/potential because of the offense and JT's limited ability to get the ball downfield consistently. Talent wise, can't deny he should've been 1k yards 9+ TDs every season.
Malik Hooker and Marshon Lattimore were held back by having guys ahead of them and for Lattimore a little more with the injuries, but to only get 1 year out of guys that good is a bit of a letdown.
I'd put Eric Glover-Williams in the McCall category too.
The way I see it, Malik Hooker was good enough for 7 picks and a consensus All-American selection...
If his younger brother is just 75% of what he was, we should be able to count on 4-5 picks and an all big-ten selection.
I'll take it.
Ohio State finds nationally relevant and dominant coaches in the bargain bin? Give that man a raise!