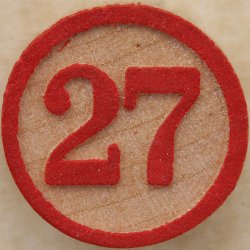 RunEddieRun1983
---
MEMBER SINCE April 14, 2012
Favorites
SPORTS MOMENT: Running on the field after TOSU beat Iowa to win the B1G title!
COLLEGE FOOTBALL PLAYER: Eddie George
COLLEGE BASKETBALL PLAYER: Evan Turner
NFL TEAM: Philadelphia Eagles
Recent Activity
This is pretty incredible. Do we, or does he, know anyone associated with Clemson?
I personally have said to fellow Buckeye fans within earshot that in terms of a regular season, this is the best, most complete, and most dominant regular season in Buckeye history, and I think that would extend into being the same for the conference.
Hey, nice guys have to get their asses whipped on occasion too. It's business...
I made this choice and have lived much happier since.
Clemson's offense has all the skill you could want, at least on paper. They haven't had to go up against a top level defense, and they haven't had to play from behind really at all, so we'll have to see what happens.
I'm not going to claim they can't score on the buckeye defense, you just can't look at that list of players and not think they'll move the ball. We'll know early on, I would say, what the Buckeye defense can do against those players.
I think the difference will be the adversity and turmoil the Buckeyes have had to work through this year. Being battle tested matters, and the Buckeyes should come into the game with a chip on their shoulders since Clemson is being picked by everyone all over to win the game.
I think the first half showed OSU trying to shake off the cobwebs accumulated d/t the gauntlet they ran the previous two games, then at the half EXCEPTIONAL coaching and ELITE talent took over, the appropriate adjustments were made and the team that should have won did just that.
They're delusional because (like this year) every season they seem to find this run of games where they get on a "hot" streak, but they're selling wolf tickets. Come time to play the Buckeyes, they just can't hang.
Chase Young looks like a man that deserves all the good vibes and pub coming his way... Also looks like a focused man who still has a lot of business in front of him that he intends to handle!
Now keep it going, let clemson know who the best defensive player in the country is
They for sure romanticize their team, much like many of us here on 11W. If their entire fan base feels this way than they're in for a disappointment
What happened? Was it just the one half against Wisconsin and all of a sudden everyone forgot the historic clip Ohio State was existing at? Pretty amazing
Dobbins getting snubbed is just ridiculous, but fields and young are both so deserving.
About to be 3-1. Let's go!
All due respect to Joe Burrow, this idea that he's already locked up the Heisman is an absolute farce. We've got 3 guys on the roster who all could stake a claim to that award, and Fields, in my opinion, is chief among them.
Honestly, the rankings and match-ups have been announced and they are what they are, so we can stop worrying about why the Buckeyes aren't #1 and worry about the Buckeyes facing Clemson because that's reality. And guess what...? The Buckeyes have a better chance than damn near anyone of beating Clemson, so let's go.
I think that game, as of the second quarter, was JK's to grind to a finish.
Totally Tubular Under Nastiness
How big of a factor will it be that anyone with a TV show, radio show, broadcast, podcast, in-house, out house, or Waffle House is picking Clemson to win? How much will that effect the Buckeyes and their motivation?
Well I think Clemson will do what Wisconsin and Michigan did and use Young as the strong side and give their OT help with a TE more often than not.
That's where I would like to see Ohio State bring an extra pass rusher, if they identify that Clemson has made Young the strong side and are going to line up an extra defender, Young should move to LB pre-snap, and Harrison or Borland should line up as a stand-up rusher on the end, then have Young pass rush from the opposite side. GET CREATIVE!
I said I felt measurably Ohio State was #1, but if they are to be the national champs, if they are to be the best team in the country then they have to be ready to beat the best teams regardless.
Hey Troy, don't be a hater. Your son made the right choice!
When they showed that shot from behind Coan where he's in the pocket and the entire pass defense has dropped into zone and he has NOWHERE to throw the ball, and NOWHERE to escape to with a scramble, that really told the story about the defensive adjustments.
Wisconsin seemed to know they were going to line up in man-to-man and came up with a game plan to exploit it, but didn't consider that the Buckeye coaches might make the adjustment to zone and they were not at all ready for that.
Wow, you know that's something that up to this point I hadn't even considered. I think the # of games doesn't really matter when you think about the # of carries.
That is very true, that's one aspect I didn't outline in my post.