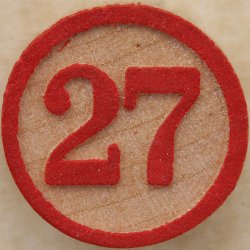 RunEddieRun1983
---
MEMBER SINCE April 14, 2012
Favorites
SPORTS MOMENT: Running on the field after TOSU beat Iowa to win the B1G title!
COLLEGE FOOTBALL PLAYER: Eddie George
COLLEGE BASKETBALL PLAYER: Evan Turner
NFL TEAM: Philadelphia Eagles
Recent Activity
We develop all the players at all the positions, now even Quarterbacks!
New York giants fan reactions are amazing: oh no!
This feels somewhat dirty since TTUN is linked to Jordan brand, but good for DH, hopefully he's getting that Air paper.
Typically I feel like a later visit is better, keeps you fresher in their mind. Tough read. Sherman has been up and down with the Buckeyes, but man oh man would he be a great get.
I'm the resident Eagles fan. At 25 I have no idea what's going to happen. Tons of players available in that area have been linked to the birds. I'm pretty well comfortable with them drafting anyone other than Devin Bush.
Saw some highlights, he struggled in a pretty terrible way. Oh Tathan, we thought we barely knew ye... turns out... we knew ye.
Crazy to think it, crazier to say it, but the Bengals might actually be the best landing spot for Haskins if they can beef up their OL a bit. They've got a nice WR corps, and youth at RB. This could be best case for our favorite Buckeye signal caller.
Young is a monster, but if you have a TE, OT, and then a RB behind them on the chip locking you down, that's tough to get past, Joey Bosa had trouble with that too. He just needs someone on the other side to gobble up some of that attention. Cooper began to come on as the year went along so if that upward momentum continues that will for sure benefit Young.
I actually posed the same scenario to a buddy at work yesterday. Wouldn't shock me in the slightest if washington felt like they had to mortgage their entire future to go up to 1 to get a QB. I mean, I love DH as much as the next guy, but if I were a GM even on a QB needy team, I'm not selling all of my future prospects to go up to 1 because I'm desperate.
I mean for real, if you go up ten spots to draft Daniel Jones you should be forced to move to the Canadian football league
Man this is a tough call.
Star Wars, I could try my hand at being a Jedi.
Harry Potter, I could potentially be one of the chosen ones to be a person of magic.
Star Trek I could be a member of starfleet.
The Hobbit I could eat dinner with Bilbo Baggins
I guess I would have to choose Star Wars... The chance to use a lightsaber and be a Jedi would be amazing, then I would turn to the darkside and be a badass Sith Lord.
I admit I bemoaned the first episode for not furthering the story, this second episode was sort of in that wheelhouse where they didn't really move forward anywhere, BUT it was so entertaining.
Tormund is by far my favorite character, so his return was great. I like where they're going, it would appear that the shit is going to hit the fan in episode 3.
Cardale Jones and Kenny G get my vote. Both guys lead the team in some pretty historic ways.
Miller getting the nod over Bauserman was a mercy killing.
Their tears are salty, but at the same time ever so sweet. Screw em.
Given Clark's history and how his career at TTUN ended, I say good riddance. Glad we could send him away from D1 football with consecutive losses to the good guys.
I don't think TMac has much to be nervous about. He seriously out-performed expectations both at the senior bowl and the combine. My guess is he hears his name called before the 3rd round and is a ST dynamo for whatever team he goes too as he develops and transitions his WR skills to the NFL. Within a couple of seasons he should be a very consistent and well regarded WR for whatever team he plays for.
Dre'Mont getting an endorsement from his kindergarten teacher is the realest of real deals.
That WR group is NUTS!
I'm for sure looking forward to the defensive preview. They have to get a solid haul of cornerbacks, I'd say no less than four.
There's so much untapped potential with those kids. They don't even know yet what they're really capable of. The right coaches find all the good shit within and bring it forward.
I love what's happening with the WR group. I'd have to bet the starters are Mack/Olave/Hill and the 2nd group is Wilson/Victor/Gill, and you'll see guys like Jaylen Harris, and a few others force their way into the conversation. Man, what a job Brian Hartline has done with those guys.
I love that TTUN highlights their players by showing them getting beaten on by ours. Free advertising by your rival!
I'll say Harrison hits the under based off the # of guys playing in front of him, but he'll see enough playing time in enough games not to warrant a redshirt.
Wilson... I think the over. I think the more he is on the field the more comfortable and explosive he'll be. By the end of the season I'd bet he and Olave are far and away our 2 best WRs.
I wouldn't scoff at Miller being the starter next year, but this year I think he appears in the requisite number of games to allow him to preserve his redshirt year.
Zeke at 220lbs or Zeke at 260lbs is still going to truck stick fools and find the end zone... But at 260 he may want to refrain from the crop top...
Still better than denard Robinson and 50 cent