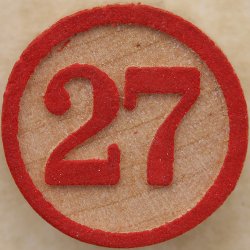 RunEddieRun1983
---
Member since 14 April 2012 | Blog
Favorites
SPORTS MOMENT: Running on the field after TOSU beat Iowa to win the B1G title!
COLLEGE FOOTBALL PLAYER: Eddie George
COLLEGE BASKETBALL PLAYER: Evan Turner
NFL TEAM: Philadelphia Eagles
Recent Activity
You'd be a rich, rich man.
An embarrassment of riches, but if they do get another guy let's go after someone whose got more of that scat back type, someone whose going to catch the ball and run it out of the backfield, IE Curtis Samuel... Man, what a list of talented players right there.
Look to Sprinkle to turn some heads and find his name on a list of possible priority free agents or sleeper for a day 3 pick.
He'll for sure be the guy on offense garnering the most attention, so it depends on who can step up surrounding him. Honestly, if he chose to come back, he'd be doing so under a bit of duress, the team is losing a ton of pieces that gave him the opportunity to get in a lot of one-on-ones and score a lot of points.
If he feels good about the team surrounding him, and the class they're bringing in, then I think staying is his best bet.
If he sticks around, and they are able to have little fall off from the players they're losing, I think they are a tournament team once again, at the very least.
It was pretty obvious that bulking up the interior of the DL was the priority with the prior class, it would appear that the outside of the OL is the top priority this class, do you agree? If not, what positional group is most pressing for the upcoming class?
The lack of a Browns meeting isn't that concerning since there is so much familiarity there. Honestly the Browns were crazy for letting him walk to begin with.
I'm in off-season form... Racing season for running starts soon, and I have a bunch of family stuff coming up. Although, spring football is upon us, folks.
I get that, but the two should go hand in hand. I mean I totally understand the religious and academic implication of going to Notre Dame... but once you get there, you have to get coached by purple face? No thanks.
I think Bosa could declare right now and it wouldn't shock anyone and I don't think anyone would hold it against him because we all figured he's a Bosa, he's here for a good time, not a long time. He's done some great things here, much respect to the man.
If KBD takes off that's a lot of points that need made up. Hopefully they find someone that can find the goal a whole bunch.
It makes no sense for a kid to want to go play for Brian kelly over Urban Meyer...
Virginia losing was totally insane!
so pumped to watch the Bucks take down the zags today!
Coach isn't wrong, there were plenty of people saying "well of the 12/5 matchups Ohio State has the best chance to lose." Screw the haters, bring on the ZAGS!
Buckeyes need to come out guns blazing, put their game away early, then head into the next round against the Zags and TCB!
It's tournament time! Let's go Bucks!
0 making some moves. Stoked, nicely done young man!
Assuming Bowen is back to 100% does he step back in at RG? Has Knox cemented his claim on the position and must Bowen beat him out cleanly?
Eagles fan checking in, stoked to get Nigel Bradham back in the fold, that was huge. The Ngata signing will be a smart, under the radar move. Let's get Patrick Robinson under contract!
Now THAT is a signing that make sense. Actually have to applaud the Browns for this move.
Not a fan of his work as a patriot, but love him as an eagle!!! #7s
Coleman is a fantastic piece for a young and up and coming defense in New Orleans. They're already good, he's a great addition
yeah at that point I could say, football sucks compared to my sweet island.
Jeremy Ruckert, man come rewrite the history of TEs in the Ohio State/Urban Meyer era.
let's see a monster go in and get those Redzone scores!
I'd rather see Arnette as a situational/nickel corner, personally.
I really hope the WRs buried on the roster right now come out guns a blazing in spring and push for playing time.
OL isn't a surprise, Knox earned his spot last year for sure.
My thing is, for the Vikings, production wise, Keenum and Cousins are pretty similar. There may have been an opportunity to resign Keenum on a performance based contract with incentives, and potentially pay him about 10 million a year less (not totally sure what the market is for Keenum, but I can't imagine teams are backing up the brinks truck for him). You can then use that 10 million a year to upgrade other areas of the team, bring in younger legs to play outside, make sure you've solidified your backfield if Cook isn't 100%...
Just seems like a waste to pay one guy all that money, but again, hey, it's not my cash.