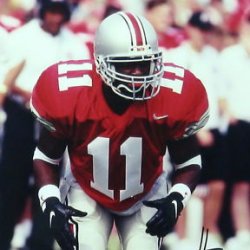 ruggaduck
---
MEMBER SINCE November 21, 2016
Recent Activity
Head injuries are silly? How? There's no reason to rush him back. We have plenty of depth.

He definitely shouldn't. He was out cold for a few seconds. Give him a full week+ off. No reason to rush him back. We got plenty of guys that can fill in.
Day is a New Englander and I see him taking over the Patriots when Belichick retires. It might be a while for that, hopefully...
Watch those Achilles, boss
Holy moly there are some strange folks on that board.
Welcome to the modern world of sports. In football especially, you're one play from it all coming crashing down. Go get your bag, Nick.
Rickey Dudley is the first name that comes to mind.
Just look at the body of work and tell me it isn't time for a change. Do it. I dare you.