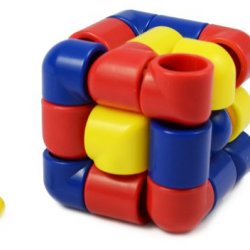 RubixTube
Gahanna, OH (via Hilliard, OH)
MEMBER SINCE May 21, 2014
Favorites
COLLEGE FOOTBALL PLAYER: Chris Spielman
COLLEGE BASKETBALL PLAYER: Dennis Hopson
NFL TEAM: Stillers
NHL TEAM: CBJ
NBA TEAM: The last team to beat the Heat
MLB TEAM: Reds
SOCCER TEAM: USMNT
Recent Activity
If you need more than the first episode to get into Ozark, it's probably not gonna be a show you like.
Apollo's is ok, no complaints for a good Gyro.
Cluck-U-Chicken was always fun.
Panini's fries
Babyface Pizza on Chittenden was the greatest $5 pizza. Pep + Bacon + Hot Pizza Sauce - The Chuck Special.
Joke's on you, stalker! She retired!!!!
Sad day in the Tube household....season tickets just took a major hit.
Go a block past that lot and park at Animal Science on the corner of Harrick & Woody Hayes Dr. They don't have attendants charging for event parking but you'll still have to pay via kiosk in the lot. Never fills up, the walk isn't that much worse than you're used to. You can also try Fyffe in front of the building. Meters should be turned off for the weekend.
He's not wrong, you know.
In December, when this team looked unstoppable, I saw a fairly packed house for a noon tip Saturday game against Penn State. I think the teams collapse in January, coupled with the Wisky beatdown over the weekend, convinced a lot of people to spend their money on CBJ tickets instead.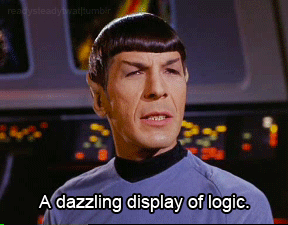 I think the argument OP is trying to make on this point is that with the current CFP format, we know the four or five teams that are going to get the invite to play. With the BCS, while it was only 2 teams playing for the championship, it was anybody's guess as to who was going to fill those 2 spots. So the 5 star talent would've naturally spread itself around due to the uncertainty of who would occupy the top 2 spots heading into bowl season.
Wanna nostalgia some more?
#Zantigo sighting near the end!
But did they have AC in the summer?
I was front row behind the scorers table for that game. One of the few times the Schott rocked from start to finish.
Showing my age....this game was one of the best basketball games i've ever seen. Jim Jackson to Treg Lee for the win.
Underrated golf movie.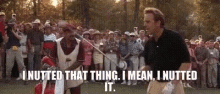 My question: Why did they drop LSU to #2 then?
Answer: Clickbait. It got everyone tuned into the ratings special this weekend.
Never doubt the wisdom of 3M, but i'm gonna throw out another take that I haven't seen (in this thread, at least)....
The committee is driven by the same motivating factor that controls just about everyone.....money. If OSU landed the #1 seed, they likely would've ended up in Atlanta playing Oklahoma. Buckeye fans travel well and they would've packed the Benz Dome and all would be well there.
They also know that Tempe is basically Columbus-West and the S&G faithful will flood that arena as well, so they were going to "win" the money game regardless of where they sent us. Can the same be said for LSU/Clemson fans? Two programs notorious for their reluctance to travel, well, anywhere outside of the Southeast.
I'm not saying I agree with this seeding system, but it does seem to make sense when you consider fan $$$$ spent.
The last thing i'll say is this.....I kind of like the #2 seed. It puts that chip right back on our guys' shoulders where it should be. #OHIOAgainstTheWorld
Get dumped then, Dabo.
Here's a take, and it won't suck....
My wife grew up in the Toledo area and, as such, is a part of the local community that divides pretty evenly between OSU/UM fandom. AA is less than an hour from her parents house and she actually considered attending for her undergrad (God bless my MIL who convinced her to go to Miami(OH) instead). She was attracted to the campus and the academics and had the added benefit of many of her friends who would attend UM as well. If/when Michigan plays Miami, she's a die hard Redskin all the way but, any other day, she's proud to show off her UM gear.
Now that she's settled in Columbus and started a family, I think she clings to her fandom because it bucks the norm in town. She hates that she can't wear a UM hoodie around town without someone commenting, but I think she enjoys riling OSU fans up a little bit. For me, as the winner of the last 7 'special bets' on The Game, I can't really complain.
Locally
Convenient for
Toledoans
What do you call a cow with 4 legs?
High Steaks.
My anti-cable household prevented me from seeing this game, but I did pop up the WWL website at one point to check on the score. Most impressive thing I saw for the big man was, with 7:55 left int he 2nd half, 0 fouls.
This poor guy has lost his front teeth in a game (and returned!) and now a fractured eye socket.
If my old man were still alive, he'd be up on a soapbox about how "basketball is not a contact sport!"
The blew up college football and the fans rejoiced for a video game.
For someone who read the article, is this an immediate change or does it fall in line with the CA law (2023)?
Government making a rash decision without fully understanding how it will work?
Why, this must be the first time that's happened!
RIH, Sir. Your legacy lives on.
The seasons pass, the years will roll.
Time and change will surely show
How firm thy friendship....
Become an official!
Ref indoor soccer/lacrosse, hockey, basketball, volleyball, etc.
This will also carry over to outdoor sports during better weather. I used to make good money doing soccer and baseball in the summers.