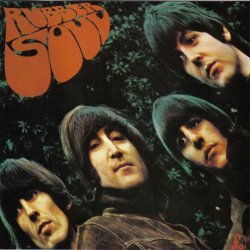 Rubber City Soul
---
Akron (via Akron)
MEMBER SINCE September 29, 2013
A Buckeyes fan since childhood (mid 70's) but didn't start following recruiting until UFM. I live in Akron and love all the Cleveland sports teams and the Beatles, hence my username.
Favorites
SPORTS MOMENT: The Indians winning the Pennant in 1995.
NFL TEAM: Browns
NBA TEAM: Cavs
MLB TEAM: Indians
Recent Activity
That was better than "from the University of Ohio State"!
Impressive video! Welcome Carmen!
This is great. She's my all-time favorite female basketball player, at any level.
Roll on, ladies, roll on!
I'm not a fan of Draymond the basketballer but that was very classy of him.
Yes, me too!
I opened 11W to read the Skully and it wasn't there! I know DJ said that there wouldn't be any more Sunday Skullies until April but I didn't know that that meant that there wouldn't be any more Skullies on Sundays! He might have explained that more clearly. :-)
What the heck!?!
Go Bucks!
Gotta upvote a Fab Four reference! (Both of them!)
My username is a combination of my favorite album by my favorite band and the (former, I guess) nickname of my hometown.
The rather unimaginative avatar is a picture of said album.
What was up with Joel Stave wearing Ohio State colors?!?
Exactly. Our "brand" is a result of our on-field performance.
Omigosh! It's like the B1G Championship Game all over again!!!
So much for our offensive woes!!!
Well, that was very satisfying!
If the game goes to penalty kicks we have the best goalie in the world, so there's that.
I think that the Real Life Wednesdays series is one of the biggest "selling points" of the Ohio State football program for the parents of recruits, especially. It makes me proud as a fan to know that Urban and the rest of the coaching staff are invested in these young men both within and outside of the game of football.
I can be pretty anal about grammar and spelling. I admittedly have the heart of an English teacher or a book editor. But I think pointing out typos or grammatical mistakes in other's posts is... well, impolite. Let alone doing so for an article that we all enjoy for the grand sum of nothing.
(I'll take my soap box with me as I leave).
With the whole offseason to prepare for Virginia Tech I'm supremely confident.
Of course, VT fans are probably thinking pretty much the same thing....
I remember after Cardale's infamous tweet thinking that I hoped it never came to the point where he had to lead our team on the field or off.
Darned if he hasn't done some growing since those days.
(And maybe me as well).
It's really unfortunate that Wilson is perceived as having had a disappointing career thus far simply because expectations were so high for him coming in as a freshman. He still has two more seasons to make his mark on the field. Many good players didn't have the opportunity to play, let alone excel until their last season or two.
I love the tweets from Cardale. I'm 48 years old and I just wish I'd had half the sense at his age that he does concerning the opposite sex.