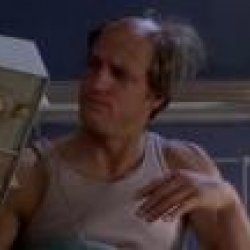 RoyMunson
---
Delawanda, OH (via Beverly, OH)
MEMBER SINCE September 30, 2012
Favorites
SPORTS MOMENT: That glorious night in Tempe.
COLLEGE FOOTBALL PLAYER: Ted Ginn Jr.
COLLEGE BASKETBALL PLAYER: Jon Diebler
NFL TEAM: Cleveland Browns
NHL TEAM: Columbus Blue Jackets
NBA TEAM: Cleveland Cavaliers
MLB TEAM: Cleveland Indians
Recent Activity
I meant avalanche of crystal balls
And now the avalanche has begun, that's a bummer man. That only leaves one true corner in Watts in the class, that makes me nervous long term.
I'm fully confident we could cover this but...I don't have the stones to take it.
This one is going to cost my work printer a little extra juice this week haha
Excellent article Colin! I'm going to have to start making this article part of my weekly digest.
Great production value and analysis, keep up the good work!
Hasn't this shit ran its course yet?
I actually like some of the alternates, but we were about 10 years late on the "black alternates" train and now it's just like, "What's the point?". And don't say recruits, because all I will say is Alabama.
Is the "Download Hi Res" link not working for anyone else?
It's crazy, 10 years ago I felt that the majority of our recruiting classes should be Ohio players. Then less than 5 years ago I was adamant that we needed to sign the top 10 players in the state every year, regardless of "national talent" ranking.
Now I am much more fixated on just getting the top 5 players and cherry-picking any other Ohioans.
I don't know if that speaks to a decline in overall elite talent in Ohio, or just a shift in a national recruiting philosophy from Urban.
Please stop shouting, I haven't finished my morning coffee yet
Article was fine, but boy that comment section was gold.
And by gold, I mean a cesspool of moronic outbursts and non-sequiturs.
I don't have any information, but I did see that black alternates for sale at a Dick's this week. I don't think they were leftover from the previous year either.
The blacks were fine, albeit about 8 years late on the trend, but I cannot for the life of me figure out why we have abandoned the National Championship Sugar Bowl and National Championship game jerseys.
I've seen so many "Aliexpress" / foreign knockoffs of those jerseys, I can't believe how dumb Nike (and OSU) are to not wear and sell those jerseys either full-time or as primary alternates. Frustrating.
Two thoughts:
1 - I bet he wouldn't be homesick if he were named the starter right now.
2 - Thank God JT and Cardale didn't transfer in the spring of 2014.
Who cares? Win them all next year.
Can anyone dig up the 11W article on that explains the X-Y-Z receiver positions and their role in the offense? That would be helpful right now.
Who is Gee Scott Jr.? Is he on a team?
Rob Schoenhoft, now there is a name.
I remember randomly really wanting him to be good and be the heir to Troy's throne. That eh, that did not happen.
Very interesting tidbits, and they all make logical sense.
Good scoop!
Fields is accepted, but has not yet enrolled.
Random thought, weren't the Bucks supposed to wear the 2014 National Championship jerseys for Michigan this year? What happened there?
Nothing Compares to U, Walt!
All-timer! I knew Walt would rock the shit this week!
Great job! Go Bucks!
All OHSAA member schools are permitted to compete against non-member schools, whether they be out-of-state opponents and schools / academies / early colleges that are not members of any state high school athletic association.
More specifically in football, sometimes these non-member schools do not count towards their regular season record for calculating Harbin (playoff) points because they may have kids over 20 years old on their team (or other disqualifying circumstances). So it's kind of like "play them at your own risk for little benefit".