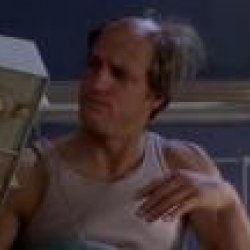 RoyMunson
---
Delawanda, OH (via Beverly, OH)
Member since 30 September 2012 | Blog
Favorites
SPORTS MOMENT: That glorious night in Tempe.
COLLEGE FOOTBALL PLAYER: Ted Ginn Jr.
COLLEGE BASKETBALL PLAYER: Jon Diebler
NFL TEAM: Cleveland Browns
NHL TEAM: Columbus Blue Jackets
NBA TEAM: Cleveland Cavaliers
MLB TEAM: Cleveland Indians
Recent Activity
Is that used for an upvote or a downvote?
Andrew, I've got to know, were you quoting Tommy Boy with the "meat wagon" headline?
5 points for you if so.
So much for getting anywhere near "under the radar".
Championship or bust!
Who is in the final video? Denzel or Arnette? Either way, sweet hair, corners with dreads just works.
THANK YOU! I have always wondered which units were the 9 units, and I have never seen it properly cited until now.
I was always going back in forth in my mind: does he mean position groups or teams (like offense, defense, field goal, kickoff, etc.)
The NFL's letter to Zeke seems to have been pulled?
I never realized how much Coach Ryan looks like Woody Harrelson. Makes me like him an even more!
I would assume just an attempt to interject some humor into the comparison.
There is room for ties in sport (except like youth sports), much less collegiate and professional sports.
The point of holding an athletic contest is to determine the superior team/competitor, if you don't do that, then what was the point of holding the contest to begin with?
This is a special clip. I hope he works and gets his chance to shine here!
Everyone relax about the Chili Peppers drummer, this will not affect a single ticket sale for them.
Chad had a Michigan drum cover for his bass drum, but was wearing an Indians block "C" cap (they played Cleveland the previous night).
I can't say I wouldn't do the same thing if I was in his position but in Ann Arbor.
What is everyone so mad about? I would get it if this was 1998 and we were getting our ass kicked by Michigan every year, but it isn't and we own them. If nothing else it makes him look moronic for gloating while they're getting owned.
Go Bucks!
Hahahaha, what is this? Where I can I find the video for this?
According to Alabama's High School Athletic Association (http://www.ahsaa.com/Sports/Baseball#62157-quick-dates-facts), the baseball regular season ends April 15 for 6 of 7 divisions, which is at least two full weeks earlier than the OHSAA season.
I believe spring football is just a two week session, and southern schools have the spring sport season flexibility to execute this, Ohio does not.
They also have shifted seasons for their spring sports, they are able to begin their spring sports much earlier in the year than Ohio, I believe to the point where there is little to no conflict with ongoing spring sports.
Great Hurry Up Andrew! Lots of tid-bits as the spring winds down.
I think we will be in a lull (except Gant) until summer time.
What in God's name are you talking about?
Urban and his staff seem to be talking out of both sides of their mouth.
"Play multiple sports, it creates a better athlete and love for the game."
on the other side of his mouth
"We need spring football in Ohio, Ohio football players are being disserviced by not being able to play football in the spring."
That is gnarly, I had never seen that. He is lucky to have as much of his hand that he does.
Jim Irsay, hahaha, higher than a kite.
So happy for my boy Malik! He is gonna make Buckeye Nation proud!
Welp, this is one of the unfortunate realities off continuous sucking.
Excellent article Kyle! Those diagrammed-clips are first-rate, I look forward to seeing more of them during the offseason and the fall!
Keep up the good work!
Got you! I read it in the wrong sense, was trying not to flip out haha.