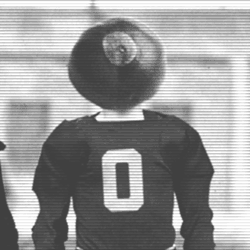 rotsbu
---
MEMBER SINCE June 01, 2017
Recent Activity
No apology needed...poorly worded on my part! Thanks for the update...didn't realize Bob was injured.
I am no fan of SEC preferential treatment or Chicken **** Saturday. However, how realistic is it for a southern team to come north in November during the heart of conference play. Even, if by some miracle, a team like Bama wanted to play a big OOC game instead of an FCS school in November, who would be able to reciprocate and not already have a conference game?
Crazy to see this team playing meaningful hockey games at the All-Star break given where it was at Thanksgiving.
OP: What do you mean Bob is not playing for FL? I haven't followed that situation...just knew his numbers were pedestrian. Bob was a great Blue Jacket but management was smart not to give him the type of contract he wanted and got in FL (especially the length of the deal).
At the risk of being "that guy," whose to say that with three years of eligibility left Alex couldn't have achieved his dreams at OSU? Regardless, best of luck to the young man!
But, but the players are saying they would have stopped participating in the scheme if Hinch told them to stop. They obviously cannot have been expected to know better /s
Congratulations, Joe! Unbelievable season and cool to see him embrace his Ohio roots and former OSU teammates throughout.
Very nice post OP. I'd take 4-2 and think that's perfectly doable. It's a long season and the last few games have looked ugly, but there's plenty time to grow/improve before March. Such growth/improvement may not always correlated with W's, especially, on the road in-conference, however.
First to come to my mind too.
It's a long season...things are never as good as they seem (Nov-Dec) or as bad as they seem (Jan)
Which true freshman see significant time
Thanks for the awesome wrestling coverage, Andy!
There are myriad reasons to dislike ESPN, but to think they wouldn't have been excited for an OSU-LSU title game, especially given the Burrow-Fields storyline this year, is asinine IMO.
Please share your methods! Others' ears have suffered too long.
It always blows my mind that two of the greatest musicians of all time, Lennon and McCartney, could have done "So This is Christmas" and this song.
Where does Coach Day get his jackets from?
Came in to say things that have already been covered: you can set up an outdoor bike on a trainer, and their are plenty of sessions available on YouTube.
But, he's going to transfer to UM after being tutored by Coach Day /s
My first thought was also Paris...most important position on the OL, and games are won in the trenches
Welcome, Kourt! Spends his free time watching film...me likey!
Jadeveon's cousin and that first name for a DL...seems like it'd be worth a shot
Oh man, wish the Tribe would have one of those 90s WS appearances. Lots of other memorable players...Belle, Ramirez, Fryman, Baerga, Nagy, Hersheiser, Martinez, etc, etc.!
Holy smokes, his parents' grocery bill ?!?
Well said. I've been trending in this direction for many years. Hard to blame any one instance, but the G. Cole-Yankees deal is giving me serious pause about investing anymore time following the MLB season. Saw this article after the Cole deal...look at the graph showing how some teams top 2 players' salaries compare to other teams' entire payrolls.
https://www.cnbc.com/2019/12/12/five-mlb-teams-to-spend-more-on-top-two-players-than-some-clubs-pay-entire-roster.html
What's the Cliff notes' version of the Urban-McAfee thing? I don't think I know who McAfee is or what this is about