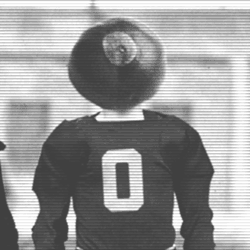 rotsbu
---
MEMBER SINCE June 01, 2017
Recent Activity
I'd give more than one up-vote if I could. The University as a whole is flourishing!
I certainly do not disagree that the hospital system is a huge part of the University. But, OSU is not unique in having a major academic health system attached to it...see UM, Washington, UCLA, etc, etc. I don't have the time to investigate, but I'm curious how many of those other universities have a former physician or hospital leader as president? I don't think any of the presidents during my days at OSU (Kirwan, Holbrook, Gee) were from healthcare.
In a related note, does anyone know about the apparent division between the James and the rest of the medical center? If it's true that they don't play well in the sandbox together, that seems like a huge opportunity for branding and cohesive messaging to me.
Causal NFL and Browns fan here. Viewing any of this through a Steelers-Browns rivalry lens is incorrect IMO opinion. Garrett's actions are indefensible regardless of who they took place against and any history between the teams.
Last Saturday was like a playoff game for Bama and LSU. Maybe the Tide should have held serve on their home turf in said playoff game and then they wouldn't have to complain about a playoff system that has been quite kind to them since its inception.
Remember when much of the fan base thought we could do much better than Holtman? Hindsight is 20/20, of course, but he sure seems like a homerun so far. Go Bucks!
Circle the wagon, boys. Beat Maryland. Take it from there.
And why would Chase shut it down?
I can't disagree with your take, Worthington. I cut the cord a couple years ago and at that time it was a fairly sizable difference in cost. The gap narrowed as the cost of the streaming service I use (PSVue) crept up. I didn't go back to cable, however, because it kept me from having to deal with Spectrum's crappy customer service (IMO)...Spectrum is the only "traditional" option where I live. As the market place for streaming things best consumed live (sports and news) rather than simply TV series, movies, etc. has become more crowded, I plan on checking out what Spectrum has to offer now when PSVue goes by the wayside...I hope the increased competition has driven down their costs. But, again, if the costs are a wash, I'll go without having to work with Spectrum.
Nice! I was in the OF stands as a kid for Braves-Indians in 1995 (possibly game 5 - would have to check). Orel Hersheiser started for Cleveland. Of course, the Tribe lost and lost the Series too.
Thanks for sharing...very cool to see a breakdown of a real in-game adjustment!
What was the context for Fields' comment? In response to a leading question, total unprompted, etc.?
Thanks for the write-up AV. I think I've learned more about wrestling from your work on 11W in recent years than I knew in my first 30+ years on earth.
Are their any guys who might move up or down a weight class to get the best line-up possible?
Hi Native Son,
Are you comfortable on sharing some information about your eating disorder? Regardless of which type and severity, I would imagine it was hard to make progress in powerlifting compatible with a healthier relationship with food.
You thinking of Bill Snyder at Kansas State?
This team is firing on all cylinders in all aspects of the game at the half-way mark. Yet, some internet observers know Tuf should be on the bench. How can the coaches have achieved the overall elite results and yet be completely wrong about allocation of snaps with the LB corps?
If nothing else, having both Tuf and Baron both playing substantial minutes provides the type of depth that every team in America desires.
You forgot Josh Gattis /s
Love these types of tales...congrats to Josh. Careers like Josh's seem even more noteworthy to me in the era of the transfer portal.
Adds a different level of meaning to the close sentence in the post. "Imagine the comfort level of reaching down and grabbing that thing when you wake up hungover and putting it up on the bed to blow directly on your face."
My very first thought was this
Great perspective about Washington. And props to Sawyer for already adopting proper parlance before joining campus.
I love this coaching staff. For Coach Day to assemble such a cast (especially the night-and-day difference in defensive performance) on his first chance is amazing.
Anyone have any experience with not escrowing taxes and insurance? It really irritates me that both my first home and current home's mortgage payments have fluctuated so much. I think I could do a better job budgeting myself and putting the money to better use between payments but am concerned I'm not seeing some sort of downside.