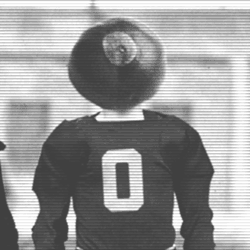 Ron Brown
---
MEMBER SINCE January 06, 2019
Recent Activity
Who the hell are you to question parents that got not 1 but 2 of their kids full scholarships to college? You know absolutely nothing about Kaleb or his family. You're just some internet troll trying to be relevant about a sport and people you know both about.
Get over it. Kaleb made a 19 year old college kid decision. If he's like ever other 19 year old kid he'll make plenty more. Learn from it and move on.
That played out joke is corny as hell.
You are speaking from a position of what you think. I'm speaking from a position of what I know. I know the feedback Kaleb's received from the NBA. Kaleb is not a product but the feedback he's receiving is not consistent with what the people on this site are saying about his game.
For a large majority of the people on this message board it makes them feel good to think their opinions matter. Like you said not one person on here is a scout and no you knows a word of what they're talking about.
You have no idea what you're talking about. It's unreal how people make these assumptions but people they don't know.