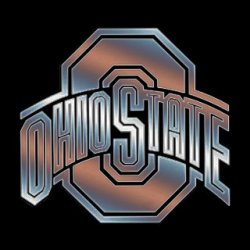 Roman Brutus
---
Italy
MEMBER SINCE July 27, 2012
Grew up in the subs north of Columbus and remember throwing tantrums when 8 years old and Woody's Buckeyes would lose. Now living in Italy and started reading Eleven Warriors on a daily basis after Coach Meyer was hired.
Favorites
SPORTS MOMENT: When Keith Byers led the Buckeyes back from being more than 3 touchdowns down to the Illini.
COLLEGE FOOTBALL PLAYER: Chris Spielman
NFL TEAM: Cincinnati Bengals
NHL TEAM: Columbus Bluejackets
NBA TEAM: none
MLB TEAM: Cincinnati Reds
Recent Activity
It seems to me that the ACC refs shook hands with the SEC refs to make a deal for helping each others conference. Prove me wrong.
Thought I was listening to the Kentucky Wildcat Network as well.
CBS = KWN
Can somebody explain to me how OSU is ranked 122nd in SOS with the schedule that they have had so far?
The look on Dabo's face is priceless. He looks pissed and knows he just got played.
The most notable adjustment I saw was they started to tackle instead of whiff.
The line i see is Clemson -2.5
Clemson hasn't seen a team with any talent near OSU's this year but you could have said the same thing last year too when they entered playoff. This is going to be a tough game. I think the winner of this game wins it all.
Being in Italy helps make this possible and Kevin, you can shoot out the skully every day at this hour. Go bucks, beat UNC and Wisky!!!
It appears Nick has given this story more than once.
Had to upload this because the Tweet above cuts off the ending which is worth viewing.
Go Bucks!!
The . . . . . . . . 45
skunk bears . . . 17
Navy, Navy...Navy. You've been brain washed into the PC pits of hell. Wake up. If you are bothered by it then you're infected.
P.C. is not just about offending groups, it's about offending any group or individual. Some people needs a thicker skin.
If you think Urban did wrong by keeping Smith on his staff, then you are wrong. It might have been imprudent at most but not wrong. He was trying to help Zach and I'd rather have a coach taking that risk than one who is a complete ass and just thinks about himself. I get so tired of people saying Urban did wrong in this situation. I never called anyone a name, brain washed is a state of mind, not a noun renaming a person.
Urban did nothing wrong and if you don't see that you were brain washed by the fake media. Know the facts!
I'm tired of hearing how Drake is responsible for all the good things that have taken place at University. If I get into all the things Drake was not the right guy, I'll get down voted for the politics brought in so I'll remain silent. if you think that after only 6 years he's leaving totally on his own accord, then you are quite naive.
Here's to hoping OSU hires a good president this time.
Another thing which I think is ridiculous is that OSU did not appeal. It would have been reduced to one game for sure had they appealed. Appealing is looking out for your own and putting your own student athletes first. Again, they are cucks to the ncaa. Show me evidence that they are not.
This whole thing was ridiculous. If Chase borrows money from a bank using a credit card, perfectly legal. I like Gene, he's a very good AD but everyone has weaknesses. Let's face reality here, Gene and Drake are cucks to the ncaa and OSU almost always gets max punishments put on them because of it. Don't tell me 4 games was the max punishment. If you look at the other similar inflations, you will see that it should not have been more than a ONE game suspension. For crying out loud, Manziel got caught signing autographs and got a HALF game suspension. North Carolina involved in academic fraud and they fight the ncaa and get nothing. Tell me which is better, cooperate or fight?
I also realise that this happened at a good time and Chase is really only missing 2 halves but this suspension derailed his Heisman hopes.
5 of the top 10 preseason power ranking poll are from where??!! EEEESSSSS CCCCEEEEEE CCCCCEEEEEE baby!!!
Wow! Did Eleven Warriors sell them their website platform model?
I'm still pissed at the ncaa. Manziel got a half game suspension for signing autographs. To me, this is much worse than what Chase did. Ncaa needs to go (//($%$/(&%/(&$% themselves and then jump in a lake after it swallows cyanide.
That's true but I think there are a clear top 3 teams, LSU, OSU, and Clemson. There is a pretty big drop off for #4 if it is Big 12 or PAC 12 champ.
This is what most of the debate is about usually. There is deserving and the best. Ohio State is the best and LSU is the most deserving.