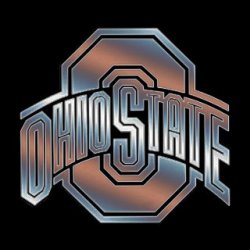 Roman Brutus
---
Italy
Member since 27 July 2012 | Blog
Grew up in the subs north of Columbus and remember throwing tantrums when 8 years old and Woody's Buckeyes would lose. Now living in Italy and started reading Eleven Warriors on a daily basis after Coach Meyer was hired.
Favorites
SPORTS MOMENT: When Keith Byers led the Buckeyes back from being more than 3 touchdowns down to the Illini.
COLLEGE FOOTBALL PLAYER: Chris Spielman
NFL TEAM: Cincinnati Bengals
NHL TEAM: Columbus Bluejackets
NBA TEAM: none
MLB TEAM: Cincinnati Reds
Recent Activity
I think it would be better to replace Lebron with Tressel. First, Lebron is in basketball and he never went to OSU. I'm not saying he shouldn't be in it, just think a different location would be better.
Exactly!!!
No one on here knows the details and to make judgements as if they do are absurd.
I just don't understand why fans of teams that win big put down the losing team that their team just beat badly? When you call Nebraska a paper tiger, then you are just putting down your own team. It makes a great win into a crappy win. Why o why??????? Stop!! Nebraska is a good team. They had one close loss to a very good Wisconsin team that the Bucks barely beat. It was a great win by the Buckeyes.
You should always lift up your opponents. It makes your resume look better!!
Mark my words, if Herman doesn't stay in Houston, he's going to Texas.
Finebaum said a couple of days ago that 3 years ago, Texas boosters offered Saban $100,000,000 to come to U of Texas. So this proves that money is no object for UT. If Houston does not get into the BIG XII, then I think it's a done deal that Herman ends up at UT.
Mark my word, if OSU wins 20 games or more they are IN!!! Would it be the best thing for the team? Probably not. The NIT would probably be better because they could win multiple games and get more experience. That is counting B1G tournament wins also.
It doesn't have to be official practice time. You tell them that they need to shoot 300 free throws before hitting the showers. Coaches aren't present so it doesn't count as official practice time.
Ok, you guys can down vote me all you want but OSU's free throw shooting is abysmal. Anyone who knows anything about sports and basketball tell me the one thing that improves free throw shooting percentage. I think it's called repetition and how do you get reps for shooting free throws? In practice. Who is in charge of practices? Coaches. This is on coaching. Sorry to all the Matta worshipers for bringing up a negative thing on Matta, but this is just bringing up the facts. Don't get me wrong, I like Matta too, but there is no excuse for being such a poor foul shooting team.
Not wanting to be a statistic nazi or anything but it should read in the first paragraph that the Bucks trailed by 2 at the half. Just an FYI.
Clemson just didn't have the defense to pull it off. If the Bucks don't get Natty next year, they will the following year. GO BUCKS!!!
Good luck to Dontre for next year!! Go Bucks!!
I don't expect a Natty next year either but look at Clemson and how many they replaced, expecially on the line and then I think that it's at least possible. Not likely but still possible.
I agree as the stars just lined up against us this year where as it was the opposite last year. If we lose any other game besides Michigan St., we are in. If ttun doesn't commit an _ichagan move at the end of Michigan St. game on last play, we are in. It just wasn't meant to be this year.
People all over, including here, are being quite hard on the Buckeyes. Their average margin of victory is in the top 5 in the country. I agree they could have done better in many games but that just shows you how high the expectations were this year.
In a vacuum, Rutgers would be the better job (B1G money, new AD, etc.) but Syracuse isn't in the same division as Ohio State, Michigan State, and Michigan.
I didn't even know Syracuse was in the B1G.
Did Beck ever get this game plan approved by Meyer?
I continue to be amazed by Beck's play calling. I'm getting sick of it.
Beck needs some lessons on play calling. How in the world do you not use Elliot, the best back in college football, when it's 1st and goal???!!!
The whole time I was reading this, I was waiting for "Halloween fools!!!" But it never came, darn it.
I'm against these dui checkpoints. They are against the constitution but no one complains because they think they make us safer. Anyone willing to give up their liberty for greater safety deserves neither. There, I said it.
Then there is the whole idea that nothing good happens on the street after midnight. Stay inside guys. It's not worth it.
PEOPLE!!! Read the comments before posting comments pleeeeeeaaaaase. Stanley isn't saying that these are the 4 teams that he predicts to be in playoff. He is saying that if the season were to end TODAY, this is how he would vote. Just like when the committee last year voted 3 SEC teams in the first playoff rankings. In hindsight, it was absurd but it wasn't at the time, close, but not totally. You could make an argument for Stanley's picks at least if the season were to end today.
It's one thing for a fan to make a sign that is classless and full of hate but for GD and for Pizza Suck to do it is completely different and in a different league of classless.
I doubt Urban slept but he did sweep through opponents to NC with 1 top 50 pick in draft. (Wink)
It is so ridiculous that people blame Urban for Hernandez. It's against all logic and reason. Think about this... What if a player committed a crime playing college ball, and it doesn't matter what crime, and then how about we blame his high school coach for it. People don't know how to think anymore.