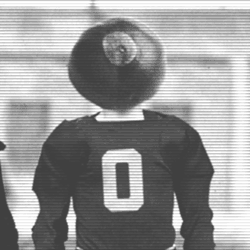 Rollymolly2
---
MEMBER SINCE June 15, 2018
Recent Activity
So let me get this straight
Biggest game of the year Day's team wins going away
Fleck's team collapses on biggest game
Coaches say....give the award to Fleck.
Wish they graded like that when I was in school nd didn't study for a test.
Everyone knows about the Ten Year War.
In 2 years it will be The Ten Drought for Michigan
I'll play, but only as the punter.
Where do you think Henry Gray is# 12
What do you think our chances in getting Mookie Cooper. Even though he is a different type of receiver than the other 3 commits will he go where he thinks he is the number 1 receiver thinking he gets more touches
Let Steele play wherever he wants. If at RB he will look like a Mack Truck coming at you. That guy is hardened Steel.