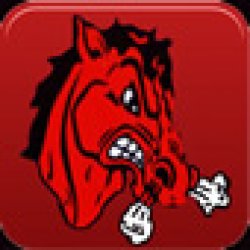 RollRedRoll
---
Zionsville, Indiana (via Steubenville, Ohio)
MEMBER SINCE August 14, 2018
Favorites
SPORTS MOMENT: Every time Ohio State beats Ichighan
COLLEGE FOOTBALL PLAYER: Orlando Pace
COLLEGE BASKETBALL PLAYER: Michael Redd
NFL TEAM: Cleveland Browns
NHL TEAM: Columbus Blue Jackets
NBA TEAM: Cleveland Cavaliers
MLB TEAM: Cleveland Indians
SOCCER TEAM: Columbus Crew
Recent Activity
KU goes for 2 and leads Texas 48-47. Lol
The last 3 times Iowa State has beaten Oklahoma were all in Norman, so I can say with some certainty that you have a better chance of seeing them win there than you do in Ames.
I didn't see the play either, but to muff a punt the returner has to touch the ball.
OSU is 3-2 in white out games. Lost in 2005 and that bullshit game in 2016. Won in 2012, 2014, and 2018.
Yep, they are 7-8 in white out games. Stadium is crazy for the game, results, not so much.
Harbaugh, he does less with more than any coach in the BIG10.
James Franklin is 1-4 against OSU, 1-4 against TTUN, and 1-4 against Sparty. So, he is 3-12 against the best teams in the BIG10 East. A 20% winning percentage against the best teams you play does not scream good coach.
I hear what you are saying and can see your point that it is not guaranteed that PSU kills them. I just think that TTUN plays extremely tight on the road and seem to fold like a cheap chair at the first sign of adversity. I just don't trust TTUN to play hard for 60 minutes, and if things start to go bad it could turn ugly for them in that white out environment.
Really? I guess anything is possible, and Penn State is a bit of a paper lion, but TTUN has not played well on the road under Harbaugh. They are a different team at home and on the road, and I think the white out might be to much for them this year.
Beserkr29, thank you for the update. I appreciate your write-ups and your in-depth breakdown of the team. I do have a question though, did I understand correctly that the team is responsible for raising the 20 million needed to build the stadium? I mean that seems a little ridiculous to me, what are they going to do have a bake sale?
ChineseBuckeye, I didn't downvote you or anyone on this post. I will say though, it's my opinion that you got downvoted not for your position, it more for the words " you better shut up ".
Sharks, I can't stand the PSU coach James Franklin, but if you heard what he said about the situation it might make more sense. He said they had already addressed the initial situation with a press conference and publicly stated their case, and that he felt the situation had already been handled. The players did this on their own without prior consent of the PSU coaching staff, so they sent staff out to retrieve the shirts.
So, now Vegas is conspiring with the AP and coaches polls to set up the bucks for a fall in the rankings? Sounds legit.
This made me LOL. The sad part is, everything you posted is 100% correct.
They aren't bad, they are horrible.
Okay, so my eyes aren't that bad. I was asking the same question, when did hitting the QB in the thigh become a roughing penalty.
That may be a game of who has the ball last, because the bama defense is not good this year.
This made me laugh more than it should have.
You think they borrowed them from TTUN?
No, it was 28-25 with 10 minutes left in the 4th. Illinois had 2 turnovers which led to TTUN scores and th point spread. TTUN is bad, bad , bad.
Sorry I am confused, how does a Texas win strengthen Georgia's schedule?
Where can I order one of those trained orangutans to feed me grapes?