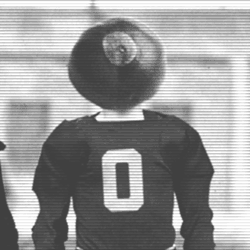 rolemodel247
---
MEMBER SINCE August 31, 2013
Recent Activity
Yea. He's so bad! I heard he likes Dijon Mustard.
Yea. I think him and Luke are co-starters with luke as the "blocker" and Berry as the "receiver". Obviously you gotta keep defenses honest and you want as complete a player as possible but Berry is a real sick athlete with great hands. He has the potential to be a star. When J.T. missed him on that jailbreak screen against USC I was so disappointed. The yac he woulda picked up on that play would have dropped jaws.
Yea. Him and Gene did a terrorist fist bump.
Him and Drake once wore tan suits....
And then take a picture of it with another phone to hide the metadata.
The fact that these are pictures or text messages is a clear indication that someone is attempting to conceal the metadata associated with the photos.
Just wait til they get to the hooker in a car crash.
Johnson was actually retained by Urban initially. Johnson chose to leave with Haynes to Arkansas.
I got bad news for ya bud. Target on Olentangy axed the soft pretzels and slushies.
I'll never understand how we didn't win more games with tt averaging 100+ a game
Not sure if this whole "no sunlight" thing is some kind of commentary on depression but the sun was out for half the day yesterday and it is currently 50 degrees and sunny without a cloud in the sky in the capitol city.
Warriner coached the strongest unit of our team until last year. He coached a converted underachieving tight end and defensive tackle to very good seasons at the right tackle position and turned a so so guard (mewhort) into One of the best LTs in the conference. Also, he rotated isiah prince in as a true freshman and he did well. Stud..is friends with Urban Meyer; a disturbing trend in his hiring.
We shouldn't be taking in fired position coaches or co-ordinators. Herman, warriner, altered, Coombs, ash, and Larry Johnson were all valued members of their respective teams. Those are the kind of hires we need. I'll take failed head coaches though as they were likely successful at their previous, like, role.
Is this sarcasm? Burrow is more "athletic" than Haskins.
Herman hiring Rutgers GA, sorry, offensive coordinator is a head scratcher too if you look at anything but relationship.
Huh? I think you spelled "worst" wrong. Did you mean to say worst?
He helped lead New Hampshire's running back to a heisman trophy candidacy as a first year tight ends coach? Way to spin a crap hire.
Im guessing there aren't any coaches there????
Starting to wonder if one or two guys already committed are going to be asked to grey shirt.....
What's the point of building world class facilities if you aren't going to use them? I say use the travel costs to donate to flint.
I think the Buckeyes would be in the middle of a recruiting war if burrow didn't get hurt this season. Kid is a beast. If he had the chance to finish out the year he would have been a top 20 prospect.
Does this give us a shot with Barksdale?