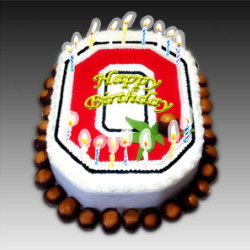 Rocooper45
---
MEMBER SINCE February 02, 2012
Recent Activity
What an outstanding article, thanks Kyle Jones!
Andrew, wondering how much of the landscape change includes our first year with 10 recruiting coaches? Maybe we should have expected a 10-15% increase in offers based on the ability to manage a larger "portfolio" of prospects.
Well, only one Antoine Winfield, but I understand your meaning. lol
If not a PWO at TOSU, I'm rooting for Alexander to Butler. The Bulldogs can use the help.
Three things can happen and two are bad........... lol
I'm hoping this projection isn't close.
Was there a 5'10" DB we didn't fall in love with? I'd try to play the 5 true freshmen; the projected DB group is almost as stale as the projected receiver group.
Help me understand why PC would start at the X? Blocking for the running game? B/C he doesn't catch many balls that stretch the defense vertically. Neither does McLaurin. If we aren't playing Mack, Victor, Harris and Grimes, heaven help us.
Jimmofo, now that is funny!
It's not JT's arm that is in question; can he plant and cut at full speed? Does he have full speed? I'm rooting for him!