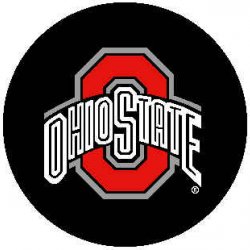 rockyincbus
---
Columbus, Ohio (via Columbus, Ohio)
MEMBER SINCE December 08, 2016
Favorites
SPORTS MOMENT: 14-0
COLLEGE FOOTBALL PLAYER: Troy Smith
COLLEGE BASKETBALL PLAYER: Scoonie Penn
NFL TEAM: Browns
NHL TEAM: Blue Jackets
NBA TEAM: Cavs
MLB TEAM: Indians and Reds
SOCCER TEAM: N/A
Recent Activity
Come on back Wyatt & Shaun!!!!!!!!!!!!!!!!!!
I would upvote this a thousand times if I could.
Everybody should be up-voting this thread as penance for most of us not even conceiving that the Big Ten would be this stupid.
If they are keeping score, we'd like to win that thing. - Urban Meyer
I hate - HATE - what the Big Ten has done. They have taken away an opportunity these guys have waited their whole lives to compete for. They have created obstacles that seem almost sure to damage the program and the conference going forward for years. My first reaction was to say "Screw the Spring - it's going to be a meaningless scrimmage anyway."
Still, I hope once the fans let this settle in a little, we will get over ourselves and appreciate what these coaches and players have done for this program and will be ready to support them like a national championship was still on the line. We ask them to be the best damn team in the land but when met with adversity, are we showing we are the best damn fans in the land? We have fought for Fall but Iif it is Spring, I guarantee you I am going to root like hell for whoever stays and plays for the Buckeyes - whether they win or lose, whether its Fields dropping back behind behind his All American line or it Stroud or Miller behind some guys getting their first shot. I am going to cheer like crazy whether they play in the 'Shoe, in the Big House, or in a parking lot somewhere in between.
This fall is going to suck, watching lesser teams play while our guys sit out because of incompetent leadership. But, if you are honest with yourselves, you are going to lose your mind with me when they finally get to lace them up again - whenever that is.
This idea of having a junior varsity season in the middle of winter in the North is ridiculous. The conference presidents and the idiot commissioner have painted the Big Ten into a lose-lose scenario. If the South can't pull it off in the Fall, there is zero percent chance that the Big Ten will play in winter. But, if they do pull it off, the Big Ten will have spent SIX FULL MONTHS getting blasted for this drastic miscalculation only to play a junior varsity scrimmage season in the middle of a cold/flu season. I don't trust the current leadership has the will to pull off this bastardized 'season' anyway. I believe they will find a way out and they will punt this thing to Fall 2021 and beyond.
This is the content I am here for. Just wow.
When Fields came trottin back out onto the field against That Team.
Correction: Ryan Day is now our favorite rosy cheeked assassin
Can't wait to see Taron out there dominating.
1986. 7th grade. The Game. Harbaugh. My fireman Dad gets called on a run so Mom takes me. My basketball coach made one exception all year deciding The Game was the only permissable reason to miss practice. Pre-game, driving onto campus, I see the "F" word in written form for the 1st time in my sheltered life. As in "F *ichigan". On dozens of windows, half a hundred banners and a thousand t-shirts. All game long, the chant was "Haaaaaaiiiiiiirrrrrrrballl!" Best 3 hours of my young life until with a minute left, the Bucks had a kick to win it. The kick goes up and everybody in my nose-bleed section a mile from the action cheers - thinking the kick was good. The rest of the stadium falls silent. We lose. I cry. I tell Mom it is the best day of my life but also the worst. She promises I will never miss another Game. Her and Dad come through until I finally get my own student tickets as a law student ten years later.
The Game is the biggest day of the year and never in my wildest dreams did I ever think I would be reminiscing about that first one at a time in history when the good guys have won 8 in a row. F' *ichigan.
This guy is one of my favorite Buckeyes. Dude loves the game and plays fast and physical. No surprise to me that he has played through this pain and excelled inside a scheme that helps the corners by mixing in just enough zone to keep QBs honest.
When he makes a play, I still find myself yelling "Get out of there Damon" because he is always .05 seconds away from a taunting call but so far, so good.
I haven't watched one minute of ESPN programming - except live games - in 2 years. I miss nothing. I wish people would keep Finebaum, Reese Davis, Steven A. Smith and other nonsense out of my twitter feed as well
Yep, they were all over Fields the first time around. I think he wants to have that protection fixed and see the ball come out a little quicker before we take on the likes of Clemson or LSU. Plus, if you are Leonard, with Fields gimpy the gameplan begins and ends with stopping JK at all costs.
This is the content I am here for. Gotta give credit to Stud and his slobs. They are the most underappreciated group almost every year and as Urbs used to say, "We are an O-line driven program." That interior is straight-up nasty. And how about Munford playing through injury and the Bowen come-back story. Most of these guys are likely back and the depth is better than it has been in years - the backups open holes when they get their chance. I can't wait to see Harry Miller next to Josh Myers next year (and hopefully Wyatt Davis if he stays.)
KJ Hill, Mr. Reliable. If I need a punt caught, that's my guy and he did it a lot for us last year.
In my opinion, the Big Ten Championship features the two best running backs, two best offensive lines, two best defenses and two best coaches in the Big Ten. And the Bucks will win by 30. This is the best Buckeye team I have ever seen. They can run the ball on anybody but I have a feeling Ryan Day is going to feature the passing attack early and often.
I don't think there is any doubt the passing game will be better. I actually don't think Fields has scratched the surface of how good he can be as a passer, especially given the experience and a full 2nd year under Day. The receiving corps is going to be sblazing fast across the board with Olave, Williams, Wilson and Gill all being explosive athletes to go with a recruiting class that should be ready to contribute big-time by the time The Game comes around. Putting Harry Miller in next to Wyatt Davis and Josh Myers gives us the most dominant interior in the country to protect Fields and pave the way for a ground game which should again be dominant.
As a man who came of age during the Cooper years, thank you Urban most of all for 7-0! I couldn't have even dreamed of it.
This is a fan forum. This is the place. This is the water cooler of the internet. Post this stuff here and I don't have to roll around in the muck of actual twitter.
I am not buying this guy as the snitch though For what it's worth
Navy, I laughed at your comment then realized you were possibly being serious. If so, I am surprised you don't see more of a distinction between the sport's premier college football analyst floating unsubstantiated rumors to his national tv audience versus some fan on a Buckeye fan forum floating some twitter stuff that he even said was just twitter stuff. C'mon man.
I really like Youtubetv for sports. Unlimited DVR which acts a lot more like a cable DVR than Hulu Live or directv now did (I can watch a game on delay, fast forward through the breaks and not have to worry about it "jumping to live" if I switch channels. I miss NFL Network games but I get everything else I need for sports. I don't watch much else but the kids seem happy with their options too.