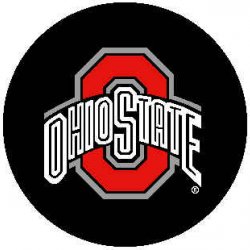 rockyincbus
---
Columbus, Ohio (via Columbus, Ohio)
MEMBER SINCE December 08, 2016
Favorites
SPORTS MOMENT: 14-0
COLLEGE FOOTBALL PLAYER: Joey Bosa
COLLEGE BASKETBALL PLAYER: Scoonie Penn and Michael Redd
NFL TEAM: Browns
NHL TEAM: Blue Jackets
NBA TEAM: Cavs
MLB TEAM: Indians and Reds
SOCCER TEAM: N/A
Recent Activity
Start him. Play him. Design something for him early and get the crowd going.
giving up 511 total yards to TCU, 492 to Penn State, 539 to Purdue, and 535 to Maryland
As my 9-year old daughter would say, "That triggers me." I never saw those numbers put together in one line before and I think I am going throw up. That is an abomination. That is unacceptable. I am going to have to come back and read the rest of the article because I love Kyle's stuff but for now, I just can't turn the page so to speak.
Illinoi's defensive style is a nightmare for us. Gonna have to hit the offensive glass and make them pay.
In my view, there is no such thing as too much content (if done well) in the off-season. Thanks for the write-up. Personally, I think the defense is going to be one of the best in the country.
As far as our defensive line goes, there is an embarrassment of riches here too.
My bold prediction is this time next year we will be saying the same thing about the 'backers.
I agree with Crumb that Borland will start. The history of guys coming back from any type of Achilles injury is that they don't get their burst back until year 2. Borland's going to have to earn it though because there are some intriguing options if he doesn't look better in space.

Ryan Day is going to be a college football legend before it is said and done. He does whatever it takes and people want to play for this guy. The way he has handled setbacks in his short time in Columbus has been tremendous. When his long-term answer at QB shines so bright that he only gets one year of him? That's ok, Day convinces a .999 rated transfer to come take his place. He loses a coveted offensive line recruit after the early signing period at a position of absolute need? That's ok, Day will do whatever it takes to replace him with another high character, high potential player from across the globe.
I am a huge believer in Coach Day. For those of you with doubts because of his inexperience, go back and watch the replay of the TCU game, particularly how calm (but firm) he was in addressing Coach Schiano when the defense looked like it was about to implode. The guy has the moxy, the "IT" factor, whatever you call it and I hope he loves being here as much as I think we are going to love having him coach the Bucks. Gonna set my energy drink down now.
And when catching those punts
Never. The world could end tomorrow but I would still have 62-39 over those over-hyped milk-livered con-men up north.
Couldn't upvote you yet because you were on 39. Too much symmetry. Maybe I can log back in and be the one to get you to 62.
Ready to put the 2019 class to bed and look towards a very bright future.
Thanks for sharing - very interesting read. I was surprised to see that team up north so high but it was jarring to see Notre Dame so low. 3 Top 10s in 25 years doesn't seem possible for the Golden Domers.
You draft McLauren and he will be one of your top 5 receivers from day one, he will be your top gunner from day one and he will stay on top of the playbook, run the right routes and continue to get better every year because he is coachable. There isn't a team in the league he can't play for.
Agreed. Politics have given many of us a dichomotous view in all things. So, Tressel's approach was very different from Urban's so we have to support one view and be strongly critical of the other. When you look at the results, there really is "more than one way to skin a wolverine," as you put it. It ticks me off to read our fans being so critical of wildly successful head coaches.
Day's approach - as he signaled in his intro press conference - is going to look a lot more like Coach Tressel. It is probably the right approach given that the best national recruiters have moved on and that Day is a relative newcomer to the recruiting scene. It is certainly the approach with less risk given the absurd amount of talent that is being produced in Ohio (look at 2021 for example.)
I think Coach Day is taking a very methodical approach and he will be happy to spend the next couple of years showing the love to Ohio high school coaches and players - even if it means our days of drooling over 247 Sports Composite rankings might be over.
If his Mom's tweets are any indication, this could be an even messier divorce than we realize.
Personally, I wish Tate would have been mature enough to not say what he did in the interviews and tweets. Bad look, especially when you almost immediately transfer. Still, I feel for the kid. Tough situation. And thank God twitter didn't exist when I was a mouthy college kid.
Any criticism of Ryan Day in this scenario is absurd. We needed another QB and he went out and got the best player available. The chance to play in Ryan Day's advanced passing game was the #1 reason Fields chose the Bucks over a lot of really good options.
Each of the truly elite teams in the country have faced similar QB controversies over the last couple of years and come out ahead for it and if Fields stays healthy, we will too.
Cash considerations
Nicely done.
I am going to predict he will jump into the 2nd round. NFL scouts are going to see E-L-I-T-E size, speed and burst. They are going to see that he has never had the same position coach two years in a row in his college career and they are going to see a young man who is coachable and will interview well.

I think you have the order exactly right. Scheme was the #1 problem. In this era of college football, you need as many eyes as possible. Schiano's defense took the CBs eyes away with the constant trail technique and the LBs eyes away by moving them up on the LOS.
As for Mattison, his focus on keeping it "simple but multiple" is music to my ears. I also like that he is somehwhat conservative in how he uses his safeties. I read somewhere that he doesn't want them to be missiles flying into the pile, he wants them to make the sure tackle 6-7 yards downfield. If we make those tackles and avoid the big plays, this defense could be ready to make a big-time turnaround.
Love the Hafley hire. Might turn into the Ryan Day of the defense. The pass defense needs the same reworking that the pass offense needed when Coach Meyer found Ryan Day.
Still, the Mattison thing is so strange. Until we know whether Washington is coming we won't know whether Harbaugh or Day won this chess match. IMO Washington is the bigger fish for what we need to do with our LBs and recruiting.
Can't happen soon enough!
I am glad you did this with this thread! It all ties in together and this thread has been the best for real-time as-it-happens Buckeye drama. This coaching search has the same feel as early signing week - only with less certainty, even crazier rumors and even more on the line if you ask me. Having this staff complete cannot happen soon enough - and you can bet there are a lot of recruits out there thinking the same thing.
I know this is a trend in both the college and pro game but the number of big pass plays the Bucks gave up when theywere running side by side with the receiver was alarming. On the plus side, guys like Roby, Conley and Ward had the same problem here - until it clicked for them. Imagine what this backfield could look like in '19 if it clicks for Sheffield, Okudah and Wade the way it did for those guys. The talent level for those guys is off-the-charts.
Ryan Day has to get this defensive staff right.