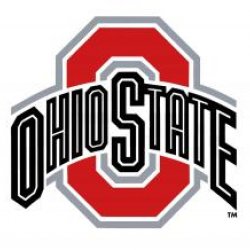 RocknRollover
---
Member since 24 August 2013 | Blog
Favorites
SPORTS MOMENT: Going to 2003 OSU-Miami National Championship Game
NFL TEAM: Cincinnati Bengals
MLB TEAM: Cincinnati Reds
Recent Activity
So what do you guys think about the possibility of winning a national championship this year?
Haven't been this excited about something related to Ohio State basketball in a long time.
I'm sorry, but judging by the "no politics" 11W policy, this article should not have been posted. I mean, I know the article itself may not be political and is simply reflecting the right to free expression, but the staff at 11W knew that this would do nothing but open up a can of political worms.
If you keep posting articles like this 11W, you will lose a regular on your site.
lol, you know a basketball program is really in the shitter when the coach at Creighton won't even take the basketball job at a high-profile sports university.
Either that or Thad has decided to resign.
Wow, small world. I live in Concord, NC and my wife was a teacher at Northwest HS before moving on to a different school in the area a few years ago.
Bye Thad
Excuse my language, but with this article and all the comments above about other OSU rookies wreaking havoc in the NFL this year - how the FUCK did we not destroy every college football team in our path last year!?!
I went to the game as well. I know this won't help you now but for future reference, there was a tent in the parking lot just outside of the stadium that would let you check your bag/purse while you were at the game. Can't believe the security guards didn't tell you.
I know this would never happen and it's probably a dumb question, but seeing that he can practice with the team, could he also technically play in the playoff games as well if Urban decided to put him in for some unknown reason?
EDIT: my bad, didn't see the comment asking this same question above before posting
If anything, they will bump PSU above Washington and put two B1G teams in the playoffs. I really don't understand how people think we will drop from 2 to 5. We just beat the number three team in the country. Calm down people
Methodical TD drive by Wisconsin coming up right now!
I hope Penn State beats Wisconsin and Washington and Clemson lose next week just so we can have a rematch in the playoffs and redeem ourselves by kicking their ass!
Time for a crying Jordan???
I'll admit, I haven't been listening to the media outlets much this week, I was mainly basing this thread off of comments that I've seen on the subject in 11W threads this week. Maybe I made an incorrect assumption....
I do agree that it has been talkied about, - but there are a large number of individuals (notably on 11W) that are assuming there is no way two B1G teams will make it in the playoffs. This thread is mainly aimed towards these people.
While I respect their opinion based on the past two years, we have never seen such a scenario before where FOUR teams from one conference were in the top ten - and I really can't see OSU being left out with only one loss, especially with the schedule we have had to face this year.
Scenario:
- Michigan, Clemson, and Washington lose today.
- Penn State wins out in regular season, but loses to Wisconsin in B1G championship game.
- OSU wins out.
What will the playoff committee do??
Nice drive by Mississippi St. here. Need to just keep running the dang ball. A&M hasn't been able to stop them.
See my post directly above yours...
NU was holding us like that on almost every play last week and it was never called. What's up with the lack of penalties being called on teams we play this year?