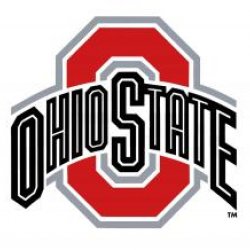 RocknRollover
---
Member since 24 August 2013 | Blog
Favorites
SPORTS MOMENT: Going to 2003 OSU-Miami National Championship Game
NFL TEAM: Cincinnati Bengals
MLB TEAM: Cincinnati Reds
Recent Activity
There is not one team in the country that would beat Penn State today if they keep playing like this.
This team has looked like the best team in the country both times we have played them this year. I really don't get it
Lol, of course they overturn it. These refs are unbelievable
Of course, Another bull shit ticky tacky pussy foul called on us against their best player today
Why do we have to also play against the refs in every fucking game
0 bench points, 1-11 on three pointers and still winning? Thank god for our defense
It's really unbelievable how much better we are this year. This should be the story of the year in college basketball, but am glad that we are staying under the radar from a national perspective.
Gene Smith better get out the check book, Holtmann is the real deal. Hope we can hang on to him.
Do these refs understand the goaltending rule? That's the second freakin time they haven't called it.
This season has already far exceeded my expectations. I hope they can continue to ride this momentum for the remainder of the year - it will be interesting to see how it carries over in the upcoming road games.
Hard to believe at this point in the season that we only need four more wins to have more than we had all last year.
Dweinz - I understand that everyone thinks this guy is a home run and I'm not upset by the hire. Just trying to understand more why everyone thinks this guy is so great.
Can someone explain to me why everyone is so high on this guy?
To be completely honest, after watching the WSU-MSU bowl game, I wasn't very impressed at all with WSU's defensive performance. Also, looking back at their schedule, it looks like they've given up a bunch of points to teams all year.
Why not instead of people being pompous asses about it, just let the guy know it was discussed in an earlier thread? Jesus, no one is perfect.
He just appears to be over-the-top self absorbed with himself. Friends coming up saying their twitter handles, him showing off how many live feed views he had, etc.
When compared to someone like Zeke crying during his announcement, it is night and day.
After watching some of his live feed, I think we might be dodging a bullet
I just hope the players don't come in too cocky and pull another Iowa. Losing that game the way we did defies the laws of physics.
Not good... I can't figure out why we hardly ever make wide open shots?!? Every other team in the country seems to be able to make most of them, but we can't. This is one of the main reasons we are not a good team.
If only we could hire Tressel back as our defensive coordinator...we would be unstoppable. One can only dream.
This basketball team is going to turn some heads this year. I think we are going to perform much better than expected, especially with the additIons of KBD and Wesson.
Absolutely no excuse for this embarrassment
I hate to point out the elephant in the room, but am I the only one that thinks the offense has run better without Paris Campbell in the starting rotation? I know it is just a small sample size, and the improved offensive performances could just be due to better preparation since the Oklahoma game. Hopefully I'm proved wrong when he's back up and running.