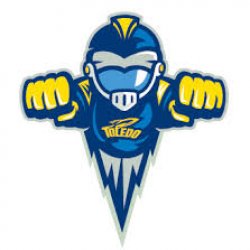 RocketDan
---
MEMBER SINCE September 04, 2014
Favorites
NFL TEAM: Pittsburgh Steelers
NHL TEAM: Columbus Bluejackets
MLB TEAM: Cincinnati Reds
SOCCER TEAM: Columbus Crew
Recent Activity
I wonder if Hafley basically told him he isn't as good as he thinks he is, and he would be a late round draft pick, if picked at all. That would wake somebody up pretty quickly.
Well, he did get arrested and booked, so I guess that does make him a criminal...
Comic books. Been collecting them for close to 35 years. My wife just shakes her head when I come home from the comic shop every Wednesday with my finds.
Star Wars toys - Have everything from when I was a kid. Also G.I.Joe. I was that kid that played with them and then cleaned them up at night and put them back in the box. I supposed I should get rid of them since they are just sitting in my basement.
Bosa's cover is from the artistic team of Mike Hawthorne and Andrew Crossley and Haskins' cover is from the artistic team of Francesco Manna and Carlos Lopez.
Just watched it this afternoon. Good...not great. Not sure what I was expecting but this wasn't it. I did enjoy seeing Robert Redford one last time...
I wish John Cooper would have beat Michigan a few more times.
Is it just me or does it seem more of the new players are losing their stripe faster? Are the coaches more lenient than last year?
Congrats to Zach!
Leave it be. Hollywood appears to be bankrupt in the creative department if they continue to reboot series. This is one that needs to live off of its legacy.
Loved Deadwood. A shame Powers Booth won't be able to be in it, I loved his character.
Well, I'll say it, I do. I do not like the Browns.
I'm a Steelers fan, so there's that...
Always upvote a "They Live" reference.
"I am here to chew bubble gum and kick ass!"
Meatloaf. Just hasn't been the same since the Original Bat Out of Hell.
Any Tao of Steve reference gets an automatic UV. Such a great movie!
Name Names or it isn't true...
Whoa, there are many on this board that thinks that would be sacrelige!
However, I agree with you. Give me the best regardless of state.
OSU kept rolling after Woody was fired. OSU survived after Tressel was fired. OSU will keep rolling with Day.
All is good.
I was told that there would be no math...
Bryan, Ohio. Former home of the Etch A Sketch, and home of the dum dum sucker!
Is it wrong that I want to see what the rest of the lady looks like that is sitting in the first picture?
I actually am an accountant, I've just never dealt with accounting for college activities, so my opinion is somewhat unneeded right now.
I was told that there would be no math...
Giddy Up! Let's get this going!
#SloppyBeavers...Classic! I see a T shirt in the future.
I have to upvote this just for the use of the word "Dingus". Fantastic!