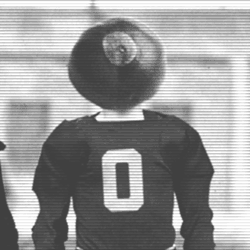 ROCKER99999
---
MEMBER SINCE September 04, 2018
Recent Activity
Just another - "what ever" - seems to be the new normal lately.

I was going to make a comment, but never mind - no one here is interested in the facts - just the fear.

HEY - WHY WAS MY COMMENT REMOVED? - MY STATS CAME DIRECTLY FROM THE CDC WEBSITE - WAKE UP!
SO Hysterical, to see decisions being made in "panic" mode - the damn flu has already killed more than 22,000 people in the country this season, YET - nobody ever cancelled an event to accommodate that glaring statistic. Over 39,000,000 cases already confirmed this year - yet no one ever cancelled a class, sports event, or public gathering in order to stop the flu bug. What an absolute joke - stop letting the talking heads on television tell you when to be afraid - what you should do - how you should live. Absolutely, unbelievable -
Here's the healthiest prescription you can get - turn off the television - stop participating in the fear and go eat a big, fat, sloppy pizza.

Comment removed for violating the site's commenting policy.
What an ignorant douche bag. Wake up a-hole, clean up your sloppy reporting - along with your inconsistent research.
I've been watching football longer than you've been alive - thanks for measuring up to your zero credibility score.

Focker out !
It's a shame that this self glorifying asshole has now focused all the media attention away from the LSU Tigers and their phenomenal season to everyone now discussing his self centered, unprofessional, idiotic behavior. This piece of shit has no business staining the experience of winning a National Championship by inserting himself into the event - as though this was "his time" - "his moment" - "his glory" - to share and celebrate. This moment, and this time belong to the LSU Tigers and especially Joe Burrow - those players in the locker room made sacrifices all season to get to this point - all without this moronic asshole contributing anything. And what does this self centered jerk do? He shows up like a "ghetto pimp" flashing money, smoking cigars, and dis-respecting the local law officers. I am so sick of these fucking jerks that always believe they are more important than any other fan or even the event itself. Anyone recall last summer, when another asshole by the name of "Drake" - showed up at the NBA playoffs and positioned himself on the court, in the huddle - any where and everywhere to make sure the focus of the media was on him - forget about the game , it's all about me - The Supreme Asshole of Toronto! I applaud the New Orleans PD for pressing charges, just because a football championship has been won - doesn't mean the laws of society are temporarily suspended - keep your hands to yourself you idiot - oh by the way, shouldn't he have been in Cleveland celebrating that terrific season he and Baker just put together?
THAT LAST HIT on Burrows before the half was fucking targeting - that Clemson LB cam in with his head - damn cheaters!!!!!!!!!
How do you spell BAD ASS?
S - H - A - U - N W - A - D - E
Real men finish the job, absolutely beautiful !
SO, NOW IT IS CONFIRMED - IT WAS THE SAME SEC "SHIT ASS" - WORTHLESS OFFICIATING CREW THAT BOTCHED THE ALABAMA / AUBURN GAME. HOW DID THESE INCOMPETENT - ASININE FUCK OFFS - GET A CHANCE TO OFFICIATE A CFP PLAYOFF GAME???
SHOULD HABE BEEN PI ON THE LAST PLAY
BALL BROKE THE PLANE WHILE IT WAS IN HIS HANDS - WE GOT SCREWED!
D O B B I N S !!!!!!!!!!!!
H O L Y S H I T !
I gotta dry my eyes ! Point me towards a wall right now! YOU HEAR ME? Point me RIGHT NOW!!!
BRING IT DABO !! BRING IT!
Competing for Championships every year, playing on National Television, performing in front of 100,000 fans on a regular basis - and positioning yourself for a great shot at the NFL - well, its not for everyone - now is it?
Party on Wayne, party on Garth...
I hate to bring this up, but has anyone else thought about how devastating the Buckeyes D-line would be if Nick Bosa had decided not to play his senior season with the 49er's?
The Justin Hilliard INTERCEPTION was absolutely ELECTRIFYING - what a play! what a moment! what a Champion!
Hopefully, if needed - we'll have better play from the back up QB's. That was some sad commentary out there today. If you can't perform when your team is up by 40 and there is absolutely no pressure on you to perform - then how can we expect to depend on them if Fields goes down with 4 minutes to go at Michigan with the game on the line?
Jaelen Gill did a hell of a job getting into the end zone on that TD ! He was out there like he wanted it - and he wasn't going to be denied!
That's the kind of energy the back ups need to bring against Penn State! Awesome!
Wow - we need better depth at QB.
Show me the wall! Show me the wall!
Means absolutely nothing if we don't beat Rutgers.