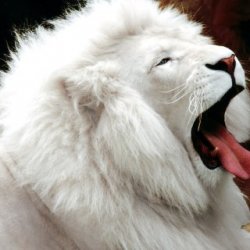 rocker9999
---
MEMBER SINCE January 12, 2014
Recent Activity
At least he played against USC - nice job!
Stop making excuses for this bum - where there's smoke, there's fire. But hey - he plays B-Ball so let him keep practicing with the team! Where did Minnesota get their AD from? Baylor.....? Baylor? Baylor.........?
Sam,
Thank you for sharing your talents with us the last 3 years - thank you for all the Buckeye thrills you gave us!
Most importantly, THANK YOU for playing your last game ON THE FIELD like a real champion! THANK YOU for showing what commitment, leadership and courage are all about. You walked in as a high school graduate - you walked out like a man!
Thank you -
OH MY GOSH! I just saw SAQUON BARKLEY run for a 92 yd TD against Washington! Oh no - didn't someone tell him he might get hurt - that he should not play - in a meaningless game? Afterall, he probably will be a top rated NFL draft pick?
Sorry, but I missed the game Joe Montana sat out - I missed the game Tom Brady sat out - I missed the game Jim Brown sat out - maybe you can update all of us regarding your "logical standpoint". ward is a puss - plain and simple. He's a football player - that's what he does. Next year, when he plays for a pro team that is mathematically eliminated from the playoffs - with 3 regular season games left - what will he do? Sit out again, because he prefers not to risk injury in a meaningless game? Your logic is 100% flawed - and so is denzel ward.
WV - you know nothing about commitment, courage, leadership, character or integrity. SAM DARNOLD - will probably be the NO. 1 draft pick if he comes out - WHY DIDN'T DARNOLD SIT OUT???????? WHY??????
Sam Darnold might likely be the NO. 1 player drafted next year - he managed to play the entire game - I never saw him quit - even in the face of relentless pressure by OSU's front seven - Sam Darnold never quit! He never quivered because "he might get hurt". It's called character!
Unlike, "ME FIRST" Denzel Ward - who walked out on his team mates last night - just like a little girl afraid she might get her party dress a little dirty. Then, to have the audacity to stand on the sidelines wearing an OSU jersey - and watching the real players go at it and FINISH THEIR CAREERS ON THE FIELD ! YOU STARTED ON THE FIELD - YOU FINISH ON THE FIELD!
ITS CALLED COMMITMENT, COURAGE, LEADERSHIP AND INTEGRITY!
Congratulations to those guys who finished their careers "on the playing field". Rather than the L O S E R, who decided to sit on his ass.
HEY - HE WALKED OUT ON HIS TEAM MATES! SUPPORT THAT MUDBUCK -
WARD WALKED - TAKE THE JERSEY OFF!!!
GET THE HELL OFF THE SIDELINE!
DENZEL WARD - WHAT A PUSSSYYY!!!!!!
Hey, is that SAM DARNOLD on the field - playing as the USC QB? Isn't he FIRST ROUND DRAFT MATERIAL in next year's draft?
WHY IS WARD ON THE SIDELINE? TAKE THE JERSEY OFF! YOU WALKED - ASSHOLE!
The "kid" is a Prima Donna - obviously, he took another look around for a school that didn't have heated competition for the QB position - that school was Florida! TWO QUALITIES you don't want in a Quarterback - a demonstrated INABILITY to follow through on commitments and secondly, an INABILITY to make timely decisions.
Glad they let him ...walk.
9th - are you fuckin' kidding me? I didn't realize that College football was in such a state of decline -

Ohio State needs to come out - far better prepared than when they went into Indiana.
Michigan, Alabama, and Florida State - all looked like they were playing in "mid-season" form.
Why did OSU look so ill prepared?
a b s o l u t e l y p a t h e t i c .
Let's face the facts Gentlemen:
The problem is JT Barrett - case closed. conversation terminated.
It's the sort of behavior that's expected from the hicks down south - ya'll seen the movie "Deliverance" - that tells you all you need to know about "southern gentlemen".
Let's say, Penn State makes it to Indy - where they get beat by Wisconsin. How do you send Wisconsin and not OSU to the CFP?
Hate to keep asking this question: Where was Bosa ? He didn't play Saturday.
Where was BOSA last night?