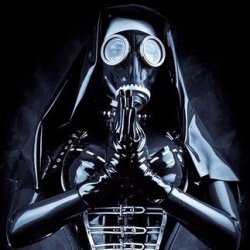 Rob Reese
---
MEMBER SINCE July 02, 2014
Recent Activity
Neither does anyone outside of Detroit if we're being honest.
I absolutely pity the opposition.
I have no idea what you're talking about with OSU/UM '97, OSU/UM '16, but.... way cool!
Also, I don't nec disagree with Coaches Poll and staffers (although I'd love to see the 90% citation, and I'd actually prefer a knowledgeable, trusted staffer for the very reasons you just outlined with head coaches) and I never said one has more credibility than the other. Bias and lack of information play a part in each.
Ole Harbz ran the SF offense. It cracked top 20 once during his four year tenure there. This speaks volumes.
100% agree. Michigan might've been a third place team in 1997. Might've.
Based on opponent's results in bowl games, which historically CFB has always used as a metric, Neb wouldn't have just beaten UM, but probably would've slobber-knocked them.
Right.
The 1997 Coaches Poll and 1997 Assoc Press Poll. Yano. Votes.
OSU's 1970 title IS laughable, if we're being honest.
Still, 1997 - UM's biggest wins all got plastered in the bowls, including OSU. Neb's biggest wins, won their bowls. Neb also beat a Peyton Manning lead UT team in their bowl. UM scraped by a Ryan Leaf Washington St in theirs. This isn't homerism or "I hate UM", but Neb, who already won titles hand over fist in the 90's, would have shoved UM's shit in so far, they'd still be swallowing jumbo boxes of chocolate covered ExLax in AA if they actually played.
That guy's rants (this Castellani mope) are the same, every time. Tigers, Lions, Michigan...his shtick always end up on my TL somehow and I swear he just replaces the names.
When you can't beat rivals, when you're 8-8 in last 16 games? When you're on a 4 game losing streak? When you can't beat a single team with a winning record? (edit: I forgot Purdue saved their asses in the final minutes of their bowl game last year). When the entire conference goes 7-1 in their bowls and you're the lone choke job? When the entire conference wins all of their nonconference games to open the season..except you?
When you've had every conceivable excuse known to man; the weather (see MSU game), luck (see other MSU game), Big Ten Refs, "NCAA hates us", Ohio Refs, "Harbz doesnt have his guys yet", Rich Rod, head sets, Hoke's player's still....
If you can't win with someone else's "top 5/10 recruiting classes" (up until this year), you're not only overrated, you're probably really bad. Like, bad on epic fucking levels of bad.
The annual Michigan Sept Heisman hype train always comes to a catastrophic end in week one. As does their annual national title aspirations.
WHOOOOOO'S GOT IT BETTER, BRO?
LEPER COLONIES DO, BRO!
I felt the same way. Michigan losing, especially big games, is so commonplace, so predictable, so expected, that it barely moves the needle for me; it's what they do, it's who they are. Losing is cultural there.
But the Texas loss to Maryland again? Yeah. That warmed my cockels.
Harbaugh and his 1975 offensive playbook is as interesting as watching paint dry. And their defense always folds against teams with decent to good speed. I don't care how much screaming those shitheads do about Don Brown and their vaunted defense - it's overrated af.
The QUARTERBACK WHISPERER, though....
The hate on Twitter is fantastic. lol
Both teams are always drastically overrated garbage. This game will likely have far, far less impact as the season moves forward than we try to convince ourselves it does here in August. Still, Michigan needs to stop going full blown Michigan and actually win a big game for once, even if that game is little more than pomp and pageantry from two programs whose best years are well in their rear view mirror.
Those clowns had a thread that the JT Barrett injury in '14 during the OSU/UM game was "pay back" from their getting snubbed from some early 70's Rose Bowl. The butthurt is real and festering.
Of course, we all know what happened in the Big Ten Championship with our "third string QB" vs Wisc. Then vs Alabama in the Sugar Bowl with that back-up. Then of course in the national championship game, yano, with that same back-up. They watched OSU win it's 8th post WWII title, to their one. It's got to be frustrating for them. I can only imagine.
Massive loss for an offense that still runs a 1975 playbook and struggles mightily to attain simple mediocrity. Hope he's okay.
Absolutely. Embrace the hate. Roll around and marinate in it. We are viewed as the evil empire and super-villains. Alabama and Notre Dame like to believe they are, but it's us. I wear it like a badge of honor. I have to believe each player on the team revels in it. You can choose to attempt the impossible and try to tame fake social media outrage, hysterics or the inane (lulz! OSU says yes to DV! lolz!) or you tactfully wear it like a chest full of medals. It infuriates the low information sector of sports fans and drives them bat-shit crazy. Particularly that toxic Michigan base, I pity the roadkill that's going to be left behind by this pissed off, death-train squad.
I've been to two away games and Beaver Stadium in '12 was one of them. Both programs just coming off of life support and very trying seasons the previous year; PSU trending downward and the mighty Bucks obviously trending up. 95% of the people, as you'd imagine, were amazing. The other 5% were inebriated asshats and enough to completely ruin the trip and take away my desire to EVER travel to an away game again.
They proved to be a ginormous collection of trailer-trash shit birds when they all in unison feigned outrage over OMGBRADYHOKEMANIA when he unwittingly put a concussed player back in and proceeded to use that as reason to call for his job, when the reality was he was just another floundering Michigan savior and that was the reason they ran him out of town, a la Rich Rod.
MGOBLOG and their shitty Geocities technology are having a catastrophic meltdown. They're all patting each other on the back, convincing each other they're better off being tier two middlings "with integrity and morals". I don't think their coloring books and Play Doh are doing much in the way of curbing the tears.
lol Michigan.
Someone's salty af. lol
Your favorite team is a 4th place team with half a title since 1948. You've got much bigger issues to worry about.
"Who's got it better than us?"
With just a quick glance around the CFB landscape, I'd say between 15-25 other programs. Probably more. In just the B1G; MSU, PSU, Wisc, certainly tOSU.
Dumpster diving bad SEC schools for former 5* high school QB's, turned 2* CFB QB, supplanted by a high school 3* QB, are all the rage these days.