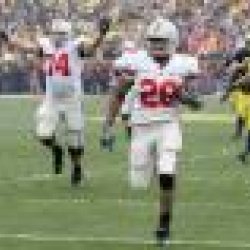 rkylet83
---
Member since 17 June 2011 | Blog
Favorites
COLLEGE FOOTBALL PLAYER: Braxton Miller
NFL TEAM: Lions
NBA TEAM: Spurs
MLB TEAM: Tigers
Recent Activity
No need for that. Let Michigan do the talking (like normal) and we'll do the walking.
I'm pretty sure Jamarco Jones will be drafted and will be a very solid pro. He's been very good for two straight years.
I actually think Lewerke will be one of the top QB's next year. He can make things happen with his arm and legs.
Without an offensive line it doesn't matter who plays QB or RB. Until Michigan solves that problem they'll always be on the outside looking in.
My favorite announcer of all time. Rest In Peace. Thanks for all of the great memories.
Considering how much our linebackers struggled this year I don't think it's a great idea to put more of them out there and reduce the number of Larry Johnson coached athletes on the field. I fully expect Coach Johnson to have a group of terrific DE's next year. They won't be as deep but I think we'll be effective as ever.
Yes...yes...so much YES!!!
Great decision. Not a knock on JT, but I think Haskins being QB will give him a ton of downfield opportunities to utilize his speed and increase his draft status for next year. Great to have him back.
When people complain about Coach Meyer's offense remember how bad it used to be most of the time!
Please leave Bollman off as a reference!
How sure are we that they'll develop anyone decent behind them? They had 3 years with these guys and they never got better.
Great season...maybe even the second best in the Meyer Era. Probably the most frustrating season in recent memory but it sure ended well.
Michigan is losing 3 offensive lineman on an already bad unit. Delicious!
Patterson may well win them a few extra games against mediocre teams but they will continue to lose to good ones until they fix their offensive line. There are 5 teams on their schedule that will likely beat them unless they get better there. They try to play smash mouth football but they don't have the most important component necessary to win that way. It's never gotten better and I don't see how it will unless they make changes.
I didn't read the entire OP but I would be lying if I didn't think about the 2016 Playoff and Oklahoma 2017 last night. Why not try a new QB when the offense clearly wasn't moving and we kept banging our heads against the wall with JT struggling. What could have Haskins/Burrow done in that situation? How could it be worse? We saw Haskins come in and the offense immediately took off and that was with base/safe play calling. It's hard for a defense to adjust to a new QB and Saban made the ballsy call to bench a 25-2 starter and take that risk when the chips were down. I hate them right now but I have to give him credit.
He couldn't have been worse at LB that day!
Alabama...you still lost to your rivals. No true national champion does that.
Come play us SEC. Until then...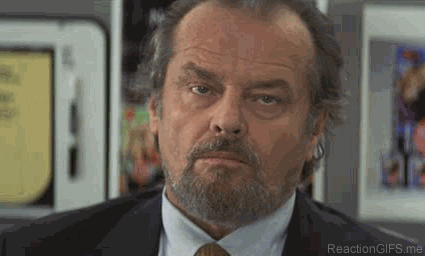 No. Four is enough. If we go to eight it'll start to turn into the NCAA basketball tournament which ruins the regular season for the most part. 2 and 3 loss teams will be vying for the title when historically that kept you away from the national title in college football. It was a weird year...there was no good choice for #4 and unfortunately we got passed over.
One thing for certain it'll be a circus and good television.
The guy is a freak and the only Peppers in the NFL I recognize.
Norwell just wasn't ruined by Bollman.
I think Julius Peppers is nearing retirement. He's nowhere near as effective as he used to be. :)