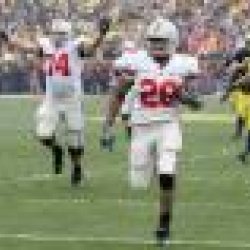 rkylet83
---
MEMBER SINCE June 17, 2011
Favorites
COLLEGE FOOTBALL PLAYER: Braxton Miller
NFL TEAM: Lions
NBA TEAM: Spurs
MLB TEAM: Tigers
Recent Activity
Nearly losing to them again would be more understandable now right?
We should never schedule hard teams in the early season anymore until the commitee actually factors them in. I like this for the early season for the team to hopefully get some confidence and gain some momentum going into the B1G season.
I hope he finds this work challenging but also gives him space to spend time with his family and relax. I'll miss seeing him coaching but it's nice to see him still here.
I'd be more worried if no one was going after my coaches. That tells me they're not very good. See previous OSU nepotism/buddy hires like Bollman, Sicilano, Z. Smith, and others.
That makes me feel confident that he's a quality coach.
Soon!
This is what ESPN hopes the top 10 looks like. I know they use a formula but their variables are entirely chosen by what they want their results to be. They are clamoring for Michigan to be atop the B1G. Sorry but they have to go through us first.
He seemed like a decent coach in his time at Ohio State. My only concern is that he didn't recruit that well and we have a bald spot for defensive backs in 2019.
Typically our national championship winning coach wins it by year 2-4. It shouldn't be undersold how big of a win it was to not only get Fields but to get him immediately eligible. He has an arm that is equal in my opinion to Haskins but he is also a running threat. I feel like the offense can be absolutely devastating with him at the controls. If the defense shows some significant growth, I think the chances are very real.
MTSU - Win
Army - Win
Wisconsin - Win
Rutgers - Win
Iowa - Win
Illinois - Win
Penn State - Win
Notre Dame - Loss
Maryland - Win
Michigan State - Loss
Indiana - Win
Ohio State - Loss
There is a ridiculous amount of pressure on them this year to win The Game. At home, Urban Meyer is gone and they've just retooled their staff for the 4th time. I think we're going to beat them again and if we do I think Harbaugh will have some serious pressure to be replaced. 0-5 vs Ohio State!
KJ Hill underneath killing nickel corners and safeties on crossing routes, Mack getting open on the outside and Olave torching everyone deep. I like the sound of that.
This is a very good feeling. We shouldnt undersell what a big win having Fields immediately eligible is. We have two great QB's on the roster and a third coming next year. I expect Fields to win the job this year and start for a couple seasons. Baldwin will have multiple seasons of reps to step in immediately after Fields departs.
Biggest boom of the season!
Well, it didn't help to have him there. Stay here and help Coach Day.
Well, at least he didn't send them to Michigan or a B1G school. Certainly the top program in the country at the moment though. Good for them.
I just hope we can beat Purdue.
If he's here for two seasons, he'd need back to back Haskins like seasons to break the record. If he somehow stays for his Senior year (lol) he'll break it and then some.
The fact that we've developed the most first round picks at corner over the past 5 seasons, and we can't get any of the top level guys at that position is a joke. Hopefully Hafley can get us rolling again there.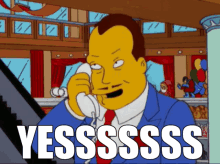 Will they bring back He Hate Me?
What a rebound by Day. Lose a longtime commit and grab two to take his place.