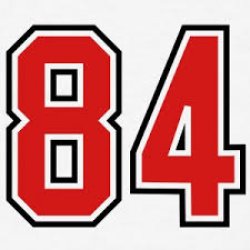 RK84
---
Cbus (via Ohio Valley)
MEMBER SINCE January 17, 2012
Just assume its sarcasm, unless otherwise stated.
Favorites
COLLEGE FOOTBALL PLAYER: Eddie.
COLLEGE BASKETBALL PLAYER: Pistol Pete.
NFL TEAM: Taking Applications.
NHL TEAM: CBJ.
NBA TEAM: 90's Bulls.
MLB TEAM: Red Sox.
SOCCER TEAM: No.
Recent Activity
Confucius also say "grass may be fucky, but NW still very unlucky."
Don't even have organic beer either
Back when there was a 10 cent wing night
Go back and read some of the comments on this site alone. It may not have been the majority, but they were loud and insulting.
You gotta take that call if youre a Cali kid, just like a kid from Ohio is going to take a call from OSU for football.
I mean he wasn't wrong about Black Panther.
"There is no other sport that's ever given me the kind of rush that football does."
Aint that the truth Nick.
Or are we just supposed to rely on anonymous sources and internet posters?
Welcome to the world we live in today.
Right sometimes I get Jake G and JP mixed up.
One liked dude, the other liked his sister.
Considering the aforementioned movie is built on the performance of a renowned smart ass, my comment was firmly tongue in cheek, write that down.
You mean the douchebag from Gladiator.
Rumors are Loki is getting his own show on Disney, so he'll make it.
Please use quotations and acknowledge Mr. Wilder and the original thought by one Darius Grayson.
Good thing is the basically own Brinks at this point.
How many degrees do you have bro?
It makes me sad my generation missed out on ludes.
I knew he was both depending on the storyline, maybe that's how they keep him around. They couldn't just create Magus from out of the blue.
Is Warlock the villain? I know he technically can be, but MCU has a tendency to kill off villains, I would hope if/when they introduce him they keep him around.
Thought they were shelving X-Force for just Deadpool.
Shang-Chi should be pretty cool. Anxiously waiting to see a what they do with Blade.
The way it plays out in the comic is actually pretty awesome, but Hollywood egos would never let that happen.