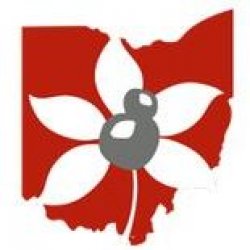 rjsmitty
---
MEMBER SINCE January 16, 2012
Favorites
SPORTS MOMENT: Every year when the Buckeyes run out of the tunnel at "The Shoe" for the very first time.
COLLEGE FOOTBALL PLAYER: Ted Ginn, Braxton Miller, Joey Bosa
Recent Activity
Thee best commitment video I have ever watched. Welcome HOME Julian!
I think it was a combination of things.
1. For how great Troy Smith was he was not physically ready for that game. How you wait a lifetime for that opportunity and not be ready is crazy to me!
2. Ted Ginn getting hurt on the opening kickoff and not being able to play after that took away out biggest play maker and took the vertical threat away making a much shorter field for an athletic Gators defense.
3. Our offensive line was not at all prepared for the aggressive, fast, athletic front 7 of the gators that day. They were all on roller skates and looked like 6th grader playing a varsity high school team. Short story...we had just not seen a D line like they had.
It's unfortunate. A great team was just not ready for the caliber of team that showed up that day and we under achieved! The better team, that day, won.
Does it strike anyone strange that he says twice "Gonna do it right this time" like he regrets making the decision to attend OSU instead of staying home or am I getting this wrong? Whatever the case, congrats 7!!
I haven't seen anyone else bring it up so I will...Does it strike anyone weird that he says twice "Gonna do it right this time" like he regrets making the decision to attend OSU instead of staying home or am I getting this wrong? Whatever the case, congrats 7!!
Courtney Smith? (according to her). To soon?
Definately a bit raw but love how he takes every play as a personal battle with the man aginst him, even if the play is away from him, and finishes violently!! Welcome Enokk!
He was 45-0 as a high school starter. I know thats high school but I dont believe no other D1 QB has ever daone that. Ha can be cocky.
I would hope this is what happened but I think he just feels after putting two years of blood, sweat and tears into this program he feels betrayed and hurt.
I'm not stupid and neither is Tate. The writing is on the wall here with where Tate stands now. Fields transfers in and is basically a bigger (by 5 inches and 30 pounds) and stronger Martell so how do you see the smaller version winning out here? Heart, maybe but very unlikely. We heard all year about the Martell package that was being put in this season and that turned out to be almost nothing. I think Urbs forced that on Day to keep Tate engaged and somewhat happy. Tate was Urbans recruit and now that he is out Tate stands between a rock (Fields) and a hard place (Baldwin, Days personal first QB recruit). I wish Tate the best of luck and I will remain a fan of his regardless of where he ends up.
I mean that he is most likely going to transfer out of OSU hence...he will not get a shot as a starting QB here from my view as a fan of him and the program. It is Tate's choice to do so but as to the disappointment I am just speaking for myself.
First off I am greatly disappointed Tate wont get a shot here! He deserves it in my opinion. Second, Fields hardship is 99.9% going through so this isn't going to happen but we could dream.
I dont know much, at all, about Al Washington but is anybody else concerned that we are hiring defensive coaches from a team we just dropped 63 on in a rivalry game? Im not trying to be an ass here I am just slightly worried, maybe??
It's good to see one reporter having Urbans back when all the others are putting a knife in it! We know what we had here at OSU...a legendary coach and a better man! Thank you , Urban and all the best to you and your family!! Once a Buckeye always a Buckeye!!
I am Ryan Smith! I haven't got the call fom OSU yet but I will accept the Head Coach position. Finally someone saw my coaching talent!
Or Joe Bachie starting MLB at Michigan State?
To add...if Mr. John Bosa is so worried about his son getting injured and jeopordizing his pro football carrer perhaps he should have talked Nick into attended medical school and made his money that way with no risk of injury. I guess he may have cut a finger off with a scalpal but thats the risks you take I guess.
The part of this whole ordeal that i find amusing is the injury Nick suffered is NOT a carrer threatening injury...its a sports hernia for Gods sake! He didn't blow out his MCL & ACL, fracture his femur or break vertebrea in his back...it's a HERNIA! If he comes back and reaggravates the injury he still goes top 5, fact. Fact #2...he quit on his brothers, coaches, fans and the university! I would accept this decision a lot easier if he would have been evaluated in November and the Doc said it would be 3-4 more weeks but he made this decision 4 weeks before his re-evaluation. He quit so now he can live with that decision and the critics.
I dont disagree with much of what you said Trotwood, but he was part of this team with the BROTHERHOOD. Now if he is physically not able to play aginst Sparty, Maryland and TTUN then the playoffs thats ok,,,but thats not the case here. They made this decision at least a week ago and that was a month away from when they were supposed to give any update on his condition. A man finishes what he started!
I have to agree with you Wigmon. I have had 4 sports hernia surgeries due to a genetically weak abdomen. These are not career threatening injusries and the recoveries are fairly quick. I always thought we would see Nick back on the field next to his brothers trying to win that Natty until I saw this news. This was a premature decision. What happened to nothing til November??? Even if Nick came back and by some fluke reaggrivated the injury (which is umlikely) he would still go top 10 in the draft. His father is a millionaire, his brother is a millionaire and he would still be a millionaire! I think he let down his brothers (regardless of their comments...what do you think they would say), the fans and the university. I am disappointed!
For over a decade I wondered if Ohio State coaches knew what a screen pass to the running back was. Never ran it and certainly couldn't defend against it. Glad to see it in the playbook...finally!
Not quite as fast but this kid has that Ted Ginn stride!