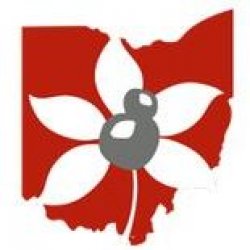 rjsmitty
---
MEMBER SINCE January 16, 2012
Favorites
SPORTS MOMENT: Every year when the Buckeyes run out of the tunnel at "The Shoe" for the very first time.
COLLEGE FOOTBALL PLAYER: Ted Ginn, Braxton Miller, Joey Bosa
Recent Activity
Sorry, should have said one of the things about the 2019 team. There are many things to appreciate!
The Bucks have always been a traditional type team both offensively and defensively (minus the 2015 game vs. Bama) and generally operate believing we have superior players and don't really need "wrinkles" to win a game. It can be our Achilles heel. Perhaps Day may be the Coach to break this but Urbs lived by it. The coaches think we will just do what we do and do it better, and they wont be able to stop us. A "winkle" on D is for us to run a D line twist or MAYBE a LB blitz. An offensive "wrinkle" may be a TE or RB screen or perhaps a 3 step quick slant...sure would like to see those in the playbook. Or how about an old Braxton QB counter run with a TE lead kick out block?? The one thing I can appreciate about this 2019 team is they are great at mid-game adjustments. Go Bucks!!
But ScuX is a different team now! That was before half-time of the Penn State game.
This 1:40 video is ALL the fuel our guys should need!
JP, why do the Silver Bullets not use more corner/safety blitzes? Do we believe in our base D to the point we don't need them? I think our great D can be even more of a force if we were to have a more diverse blitz scheme...(see Lamont Wade in our backfield half the game).
I think he's not doing well there because I haven't really heard his name mentioned all year. Now...I know we don't pass a lot to our TEs but his athleticism, vertical jump and speed at the position, it should make him a match up nightmare.
JP, I saw Rashod Berry play both sides of the ball this week, a testament to his athleticism...what happened to him at tight end? With his skill set he should be dominant there.
BRB, how do you know the Bachies...are you from the area? Also, lets not jump to conclusions here, the results of the test have already been appealed and it may be for something in a new supplement provided by the team or some type of ADHD med? Lets not burn the kid at the stake and destroy what he has spent a lifetime building here just yet. I also know the family and Joey (if you really know him thats what you call him) extremely well and if he is using I would be very surprised. Joey is a very respectful and kind young man and has always been an ELITE athlete since a child. He spends endless hours in the gym and working to improve his craft. His knowledge of the game goes far beyond most players playing today. Lets wait to see the end results here before we pass judgement.
Mo-Clarett was a master of patience and following his blockers. JK is great but he could learn a little from 13.
I thought he looked good. Showed poise and confidence in the pocket, displayed his obvious arm strength on his very first NFL attempt, had good accuracy even under pressure and showed more athleticism, escaping the horde rush the Browns were bringing, than I think we all thought he had. He did throw 2 picks but that can be expected in game 1(the first pick I don't even think he saw the LB and the second looked like it may have been a miscommunication on the route). I think he will do great things in the NFL.
A running backs main job isn't to block 260-300lb D linemen. Its to carry the ball, move the chains and score touch downs...being able to block a D lineman one-on-one is a bonus (and both Dobbins and Weber would fail at blocking a D lineman one-on-one). But you are right...those little guys can't play.
Barry Sanders, Heisman Trophy winner 5'8 200
Reggie Bush, Heisman Trophy winner 6'0 202
Archie Griffin, 2x Heisman Trophy winner 5'9 190
Tony Dorsett, Heisman Trophy winner 5'11 192
Deangelo Williams 5'9 203
Chris Johnson 5'11 202
Jamal Charles 5'11 199
Emmitt Smith 5'9 205
I took all RB responsibilities into account in my previous statement. We have watched Demario for 3 years now and he doesn't seem to have any more issues picking up blocks than any of our other current RB's.
I am just confused...I keep reading these articles about McCalls inconsistencies and I just don't know where that comes from.? I'm not at practices so I can't speak to that but I do know that every time Demario is in on Game Day he is electric and just makes plays. Am I wrong here? He may be a little undersized (reminds me of Duke Johnson a little) but you play him and let him do what he does best...make big plays and score touchdowns! I don't see a problem with that.
Thee best commitment video I have ever watched. Welcome HOME Julian!
I think it was a combination of things.
1. For how great Troy Smith was he was not physically ready for that game. How you wait a lifetime for that opportunity and not be ready is crazy to me!
2. Ted Ginn getting hurt on the opening kickoff and not being able to play after that took away out biggest play maker and took the vertical threat away making a much shorter field for an athletic Gators defense.
3. Our offensive line was not at all prepared for the aggressive, fast, athletic front 7 of the gators that day. They were all on roller skates and looked like 6th grader playing a varsity high school team. Short story...we had just not seen a D line like they had.
It's unfortunate. A great team was just not ready for the caliber of team that showed up that day and we under achieved! The better team, that day, won.
Does it strike anyone strange that he says twice "Gonna do it right this time" like he regrets making the decision to attend OSU instead of staying home or am I getting this wrong? Whatever the case, congrats 7!!
I haven't seen anyone else bring it up so I will...Does it strike anyone weird that he says twice "Gonna do it right this time" like he regrets making the decision to attend OSU instead of staying home or am I getting this wrong? Whatever the case, congrats 7!!
Courtney Smith? (according to her). To soon?
Definately a bit raw but love how he takes every play as a personal battle with the man aginst him, even if the play is away from him, and finishes violently!! Welcome Enokk!
He was 45-0 as a high school starter. I know thats high school but I dont believe no other D1 QB has ever daone that. Ha can be cocky.