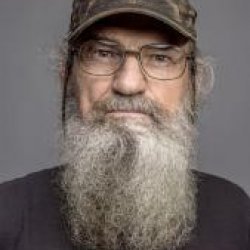 The Rill Dill
---
Circleville, Ohio (via Hilliard, Ohio)
MEMBER SINCE September 02, 2012
Hardcore Buckeye football and basketball fan. International Sports Blogger
Favorites
SPORTS MOMENT: Don't have a single moment. Any 'big' Buckeye win is great, by me.
COLLEGE FOOTBALL PLAYER: Ever? Don't have a single favorite.
COLLEGE BASKETBALL PLAYER: Lawrence Funderburke, maybe.
NFL TEAM: None
NHL TEAM: None
NBA TEAM: None
MLB TEAM: None
SOCCER TEAM: I LOVE all levels of soccer.
Recent Activity
Drake got Waters and Urban.
Anyone that downvoted the fact that he was a stud ball player is not a student of the game. He was a beast, regardless of school.
Yeah, I don't live in America and see how it works, daily. Five decades of experience.
Out history books are full of bullshit.....beginning with how 'great' our forefathers were. This country is not for the people.....it is for 'certain' people.
Webber was one hell of a basketball player.
Standing up for your beliefs is cowardly?
Once I heard he had changed engines a couple times, I stopped there. Most cars could go s million on 3 engines. I put 335k on a 4 cylinder Ford Ranger......one engine, original clutch (standard), original exhaust. I never had to touch the engine.
Now, we'll have the problem of player A buying a Bentley for player B.
He's the hick kid that came to school with the yellow crusty shit in his eyelashes.
I can't wait for Good Ole Dabo to go down. I hope he goes down so hard he can't even coach at Alabama once Saban retires (or fucks up himself).
Ahhhh, bless their hearts.
And a hell of a lot more are under paid.
Yep. He fucks up on the gimme teams.
Fat Troy was banging Gonzales's girlfriend. That may have been a problem.
Guys with his skill set are a dime a dozen, Buckeye or not.
Common sense (which isn't all that common) says otherwise.
Pretty damned sad when teachers need to be armed. This shit is out of control.
There is something that can stop this bullshit, but it won't happen. There are too many gutless, ball-less politicians to get it done.