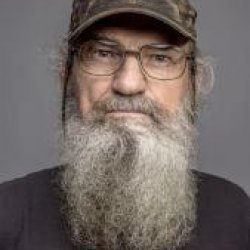 The Rill Dill
---
Circleville, Ohio (via Hilliard, Ohio)
Member since 02 September 2012 | Blog
Hardcore Buckeye football and basketball fan. International Sports Blogger
Favorites
SPORTS MOMENT: Don't have a single moment. Any 'big' Buckeye win is great, by me.
COLLEGE FOOTBALL PLAYER: Ever? Don't have a single favorite.
COLLEGE BASKETBALL PLAYER: Lawrence Funderburke, maybe.
NFL TEAM: None
NHL TEAM: None
NBA TEAM: None
MLB TEAM: None
SOCCER TEAM: I LOVE all levels of soccer.
Recent Activity
Leasure is 100% football player. He will shine if given a real opportunity.
I can't take his contrived, deep voice.
Gid rid of Thad and the whole lot.....kill the tree.
Gonzaga and Wichita State can do it, but Ohio State is a football school? Makes exactly ZERO sense.
What is really amazing, is that there are people that feel sorry for him.

Who cares what happened BEFORE.
I don't know......is they?
The best technical musicians on planet Earth. The end.
Who gives a rat's ass, it's a team game. I'm tired of all of the credit these pussy quarterbacks are given. When he can beat the other eleven alone, I'll listen.
Why did it take everyone this long to listen to me? I've driving the Matta Sucks wagon for at least four years. Check the records. Welcome aboard.

It'd be really nice to see JT Barrett putting in extra time.
I'll take Derek Henry/Bo Scarbrough types, all day long.
Piss on hiring Jent. The man has the personality of moss. (
Chris Jent can pacck his shit, just like Matta. Clean house. Get rid of the whole lot.
.....and the '20 wins every season' group.
There is a walk-on on the roster, who I am very familiar with. He was the first walk-on to lose his black stripe, last season. In fact, he was one of the first players to lose it. His name is Jordan Leasure. If he ever gets to see the field, he will prove to be a stud of a back. He has the size, and was a state qualifier in high hurdle, as well as a state champion wrestler. Don't sleep on this kid......he is special, and will prove it.
Our defense has been loaded.
Why is he being so defiant?
I call a great big crock of shit. What about the mantra we heard before getting our asses KICKED by Clemson, that 'Urban is a beast with a month to prepare'? Sorry, but all of this bullshit cliche stuff has to be proven to me, from now on. Blah, blah, blah. He just made several coaching decisions based on EMBARRASSMENT, not anger. Rah, rah, rah, bring the juice.
I don't give two shits to what they wear......just win the damned games.