RileyBuckeye
---
MEMBER SINCE December 01, 2014
Recent Activity
PSU or Minnesota will have an extra loss, they play next week.
The link has the wrong year. Use this link:
http://11w.s3.amazonaws.com/artwork/game-posters/2019/201903-game-poster.pdf
Wouldn't an OSU ticket exchange only work for a home game?
I bought tickets for the NW game through Gametime. They were $110 after fees. Hopefully the stadium is mostly scarlet!
Considering this show is an Anthology, I'm not really sure that makes sense.
Because this thread is full of whiners who'd rather change the playoffs because the current one isn't "fair". OSU didn't handle business this year, and these two teams are 14-0. "The system" is just fine. In my opinion, the 1st half Rose Bowl Buckeyes would hang with anyone in the country. The second half team would get blown out like 2016.
That being said, Dabo seems like a used car salesman (similar to Jimbo Fisher) and I think that's why he rubs people the wrong way. Doesn't seem genuine at all.
Ill be rooting for Bama, because another title won't change the way they are viewed. Another Clemson title might move them up to "elite" IMO.
The two Clemson/Bama titles were actually really entertaining football. The semifinal version, not so much.
If Clemson wins this year, I think you can start to consider them on Bama's level. Hardly dynasty status though.
Unfortunately Alabama is in a class all by themselves.
Thank you!
The camo....uhhhh.....I fudged a little. It's actually a Virginia Tech camo mini helmet that I replaced the decals. If you look closely, you'll see it's not the digital camo that they wore during the spring game, but more of a green traditional camo. I consider it a place holder until I stumble upon the real thing one day (for a reasonable price).
Here's what my collection currently looks like. I don't have anything terribly old...most of the stuff is from the past 20 years. I do have every Sports Illustrated with OSU on the cover, and every OSU winning bowl program. I don't collect for long-term value or any sort of monetary interest. I just collect what catches my eye and I enjoy having. Go Bucks!
Agreed 100%. I also don't like the idea of a #20 2-loss Houston team getting in the playoffs ahead of #10 1-loss non champion Penn State. (Using the above guidelines)
My point being it's not "so simple" as you put it, because Pitt or NW had no business in playoff talk, nor did Clemson if they lost the CCG. I don't mind 8, but it needs to be best 8, no automatic qualifiers.
......or OSU could just beat Purdue and they would be in. It's not complicated and there's no conspiracy.
If Pitt had beat Clemson, or Northwestern beat OSU, should they have gone to the playoffs?
If Mr. Conservative Jim Tressel was using alternate uniforms, just about anyone is capable.
Both OSU and UM got absolutely destroyed in their bowl games. How can you say they were the best two teams? The BCS got it right that year.
I'm not saying that rules can't be changed....but currently the Big Ten has a rule only allowing new members from contiguous states of current members. The same rule would have to be broken in order to get Oklahoma / Texas.
You do realize that Indiana would also be playing a game, right?
Instead of 7 big ten matchups, there would be 14 games to choose from.
Just for the record, that was eleven years ago...
You probably have to take in to account repeat ticket holders like me. I purchased tickets in 2014, and have renewed them every year since directly through the Lucas Oil box office. I'm sure I'm not the only one.
The media doesn't pick the final four. It all comes down to whether or not the Committee uses logic.
Thus far, a 1 loss Power 5 champ has never been left out. I don't see Bama jumping one (Oklahoma or OSU) if they lose.
What point are you making? That Bama is good? I agree. But if they lose the CCG, they don't belong.
Last year Bama and UGA didn't meet in the regular season, so at least putting Bama in made sense. This year, they will meet on the field before the playoffs.
This doesn't make sense to me.
Why put in both when it was just decided on the field, essentially making it a quarter final game?
No way they both get in if Bama loses.
Reading your comment history, I'm not really sure why you even watch the games.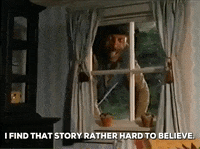 You are correct, Bama never actually wore these.