Riggins
---
MEMBER SINCE July 11, 2011
Recent Activity
Kobe's beef
Pryor showing a lot of maturity in response.
Comedy should never be limited to what the drooling masses can handle without hurting themselves. Does The Onion need a disclaimer at the top of every article?
I can't imagine the king of "the shrug" getting worked up by windbags on Twitter, satire article or not. ¯\_(ツ)_/¯
Agreed. This article has a heavy slant towards receiving and fantasy numbers. Anyone that can have a 10-year NFL career, even as a journeyman going from team to team, deserves more respect than what he's getting here. He deserves to go up a tier.
The only locked East-West crossover is Indiana-Purdue.
We do get Nebraska for each of the next six years though.
They are pretty average when it comes to yards per game and 1st downs (more on that later). I'm just saying when I was digging into stats a few years back, 3rd Down % had a higher correlation to winning within a given game than a lot of other stats including yards per game. Turnover margin had the highest correlation. I can't recall where overall 1st downs ended up but I'm sure its also higher than overall YPG.
If you're awesome on 3rd down, you're going to force more punts (or FGs). Houston is tied for best in the league there. Your earlier stat said Houston has faced among the fewest 3rd downs in the league. Well them leading the league in punts forced per game should tell you a little something about how lights out they've been on 3rd down.
Like I said in my first post, there are a lot of stats to judge a defense. Everyone gives up yards these days, so give me a team that forces turnovers or forces punts (3rd Down %) over a team that allows 2 or 3 fewer first downs over the course of a game. Arizona is leading the league in allowing 17 1st downs a game. Houston is midpack at 20 per game. I'd gladly sacrifice a few yards here and there, or a couple first downs over the course of a game if it meant my defense was going to get me the ball back more often through defensive stops. Change of possession to me is a more tangible benefit and stat than overall YPG or 1st downs allowed.
Probably wrong choice of words. Turnover margin is huge as is just flat points allowed. But yea, I think 3rd down percentage is a big predictor in terms of the outcome of games. Getting off the field and not allowing long chain-moving drives is huge.
There are a lot of stats that can judge a defense, but in 3rd Down Percentage (most important stat my opinion) Houston is smoking the rest of the league. So they've got playmakers.
Can't be the same person because they are rooting for 2 different teams.
You're talking about people who root for a whole conference.
Missed opportunity to name it the "Four Horsemen" package IMO.
I love it. Stretch'em out and then get physical.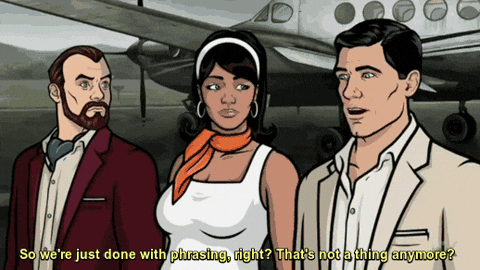 Michigan's loss against Utah (their overall record) would have no bearing on the conference tiebreakers until you got to B-5, the CFP rankings. They would be exclusively looking at conference games until then.
There is no difference to being up 12 vs being up 13 when Florida is going to get two possessions the rest of the game. Even if you miss the 2-point conversion (up 12, or down 2 if Florida scores 2 TDs), a FG still wins you the game same as it would if you had kicked the PAT (up 13, or down 1 if Florida scores 2 TDs)
You lose nothing by going for 2. If they made the 2-point conversion, the game would've gone to OT. Butch made the wrong call.
That Michigan...
ACC would make that trade in a heartbeat. That should tell you how unbalanced your proposal is. Penn State, despite their lunatic fringe, is a valuable member of the conference.

Notre Dame has nothing in common with B1G universities outside of geography. They view themselves as an elite, private, East Coast university that is unfortunately located in rural Indiana. They're small, private, and have a focus on undergraduate education. The B1G is large, public (sans Northwestern), and put a premium on graduate programs. They fit the ACC way better than the B1G. The ACC is full of schools just like them.
Love these traditions. Hang On Sloopy at The Shoe, Shout in Autzen, Jump Around at Camp Randall, Enter Sandman at Lane, Rocky Top at Neyland. Man I love college football.
Don't let that stop you.
Just going off of OP saying a 300 lb man chasing them down would be terrifying. When cops do something good, they should be recognized. The only press they ever get is negative stuff.
I love Mangold, but the credit here belongs to the cops who apprehended the suspects. All the article states is Mangold dialed 911 which was the smart thing to do. Going vigilante in the middle of the night against an unknown number of possibly armed burglars doesn't seem like the smartest thing to do even if it is our first instinct many times.
I dig Maryland's flag. It is unique and has a cool history. It's better than all but about 2 or 3 state flags. I like Ohio's and New Mexico's as well. Have you seen the rest of them? Most of them are awful.