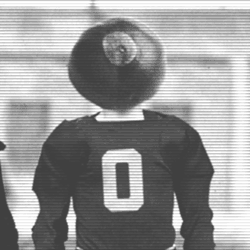 Rick W
---
MEMBER SINCE April 06, 2013
Recent Activity
Georgia would be cool to play
So in 1974, Archie won Heisman, but didn't win Big 10 Player of Year ?
I'd like Jones too, but he was not a top 10. I even rarely saw him projected in 1st round
keep your head up--not down*
Is he the one that wears the burnt orange shirt?
I'm think there might be some pregame banter by their players towards coaches Mattison and Washington
The Surgeon General once offered Bo Schembechler a cigarette
that Bozo talks differently on Gameday
Urban has about 2 dozen "one of my favorite players".
No Kings Island? When did college football HOF move from South Bend?
Way to represent Mariemont High School!!