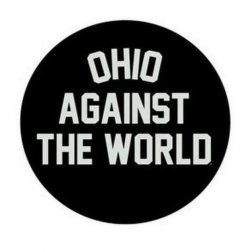 RevJameson
from Mount Vernon
Member since 21 January 2014 | Blog
Favorites
NFL TEAM: Kansas City
NHL TEAM: Columbus
NBA TEAM: Houston
MLB TEAM: Cleveland
SOCCER TEAM: Columbus
Recent Activity
I didn't really think of this while reading the article...but I like the idea.
R.I.P. to both of these young individuals. On a different note, I like the orange helmets VT will be wearing.
Wishing him the best! The kind of selfless team mate anyone would want to play with.
This makes me depressed. Next man up though.
Even if he didn't tell him, the kid was getting instruction from some of the best in the business. Why would you not want your commits to get better? Silly on Dantonio's part!
This is fantastic!
Black one!
Welcome back home!
The best of luck to him and his future.
This is fantastic!
Top 3 class with the 2nd ranked player all but locked up? I'll take it.
Joakim Noah has a face that not even a mother could love.
Seems like a pretty under whelming hire. Hopefully I'm wrong.
Melvin Gordon needs to lay off the sauce.
The '97 Rose Bowl! I was only 12, but still remember watching the game.
I just voted. The Wright Brothers had 283. Jesse Owens had 285.
Paul Newman, Dave Grohl, Dean Martin, Steven Spielburg, Jack Nicklaus
The linked article pictures at the top of the home page won't scroll for me. I'm assuming that's what they are supposed to do? It cuts off on the second picture. I am on a Galaxy s4 with android 4.3. I have tried both the stock browser as well as chrome.